Many may associate the Japanese company Audio-Technica with DJ gadgets and Technics turntables (by the way, Technics is once again its own brand, albeit now entirely under the parent company Panasonic). If not certainly microphones, which the company has been dealing with since 1962 – their AT2020 is still our reference mic here at the editorial office and in the US, AT is known for providing the presidential debates with microphones. Therefore, it was tickling when the Swedish distributor Bergsala, who is perhaps best known for being Nintendo's Nordic presence, heard about it and asked if we wanted to test Audio-Technica's new flagship handset, the wireless ATH M50xBT.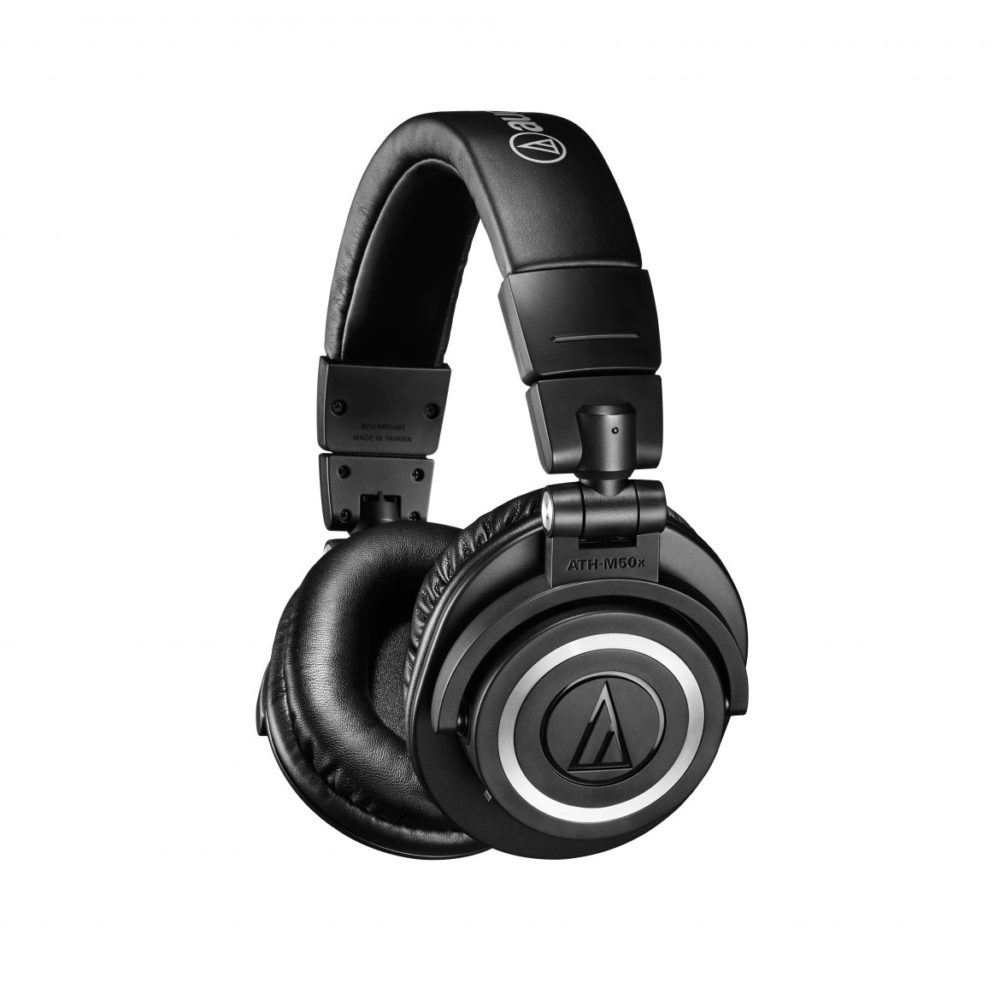 For those of you who think that the model designation sounds familiar, it may be because this is basically a wireless development of the threaded sales success, M50X. However, the ATH M50xBT is so much more than a wireless version of its predecessor, it is actually an advanced (and eleven years newer) headphone with improved sound and most of the wireless features you could wish for as a user. At the editorial office, we associate Audio-Technica very much with professional studios and "correct" sound reproduction, this is obvious in the company's microphones and also proves to be the guiding star in their headphone philosophy. The Japanese engineer Hiroyasu Suzuki is once again responsible for the creation, which this time gets wireless through Bluetooth 5.0 technology, with almost every conceivable support for better audio formats, such as SBC, AAC and not least aptX (but not aptX HD and LDAC, unfortunately – but it does not matter so much, we explain why below).
M50xBT – The look, feel, technology
The M50xBT retains Audio-Technica's "professional" feel of a sound engineer or professional DJ, with a pair of moving yet distinctly sturdy headphones that seem to withstand harsh touches – while still being clean in design, agile and agile. It is difficult to describe, but when you hold them, it becomes very obvious. They weigh a perfect 310 grams, which makes them nicely stable around the head, but never heavy. The fit feels absolutely perfect and the leather – which is certainly synthetic – is so soft and luxurious that it feels like real goods. Then there are the details; The aluminum parts on the covers are genuine aluminum and the joints are metal, which provides both mobility and stability. There is a mile-wide difference in build quality in these and a pair of lures for only SEK 500 less, which usually embody the expression "plastic fantastic".
NOTE M50xBT was perceived by a predominant number of men and women in the editorial office as "clean" and "good-looking" in the design. A female writer even thought they were prettier than the Danish designer handset Beoplay H9i from Bang & Olufsen. What is perceived as beautiful is of course a highly personal question. The M50xBT are by no means ugly, but they are quite "sound studio-like" or maybe "DJ-like", with a large Audio-Technica logo on the top that may not appeal to everyone (but which is not very visible, since it is on top of the head). At the same time, the leather and aluminum details give such a luxurious feeling that it is not something we would be ashamed to wear among people out on the town, in any way.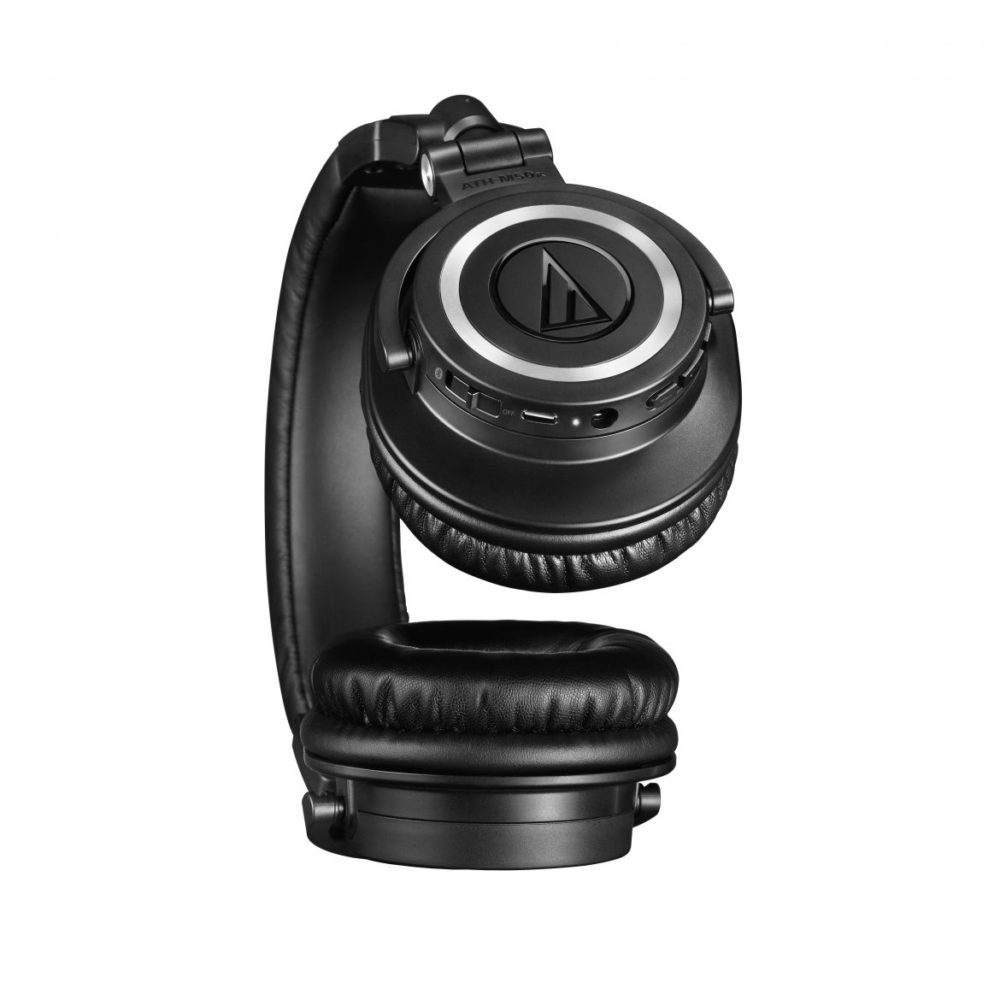 As I said, the fit is perfect; the headphones hug just the right amount and stay comfortably in place around your ear. The M50xBT lacks ANC (active noise reduction), which is a bit surprising for the price range, but you soon realize that the comfortable covers enclose your ear so tightly – but still comfortably – that they shut out large parts of the sound around. You will never get the exact same effect – as neutralizing the sound of an aircraft engine, for example – that you get from dedicated ANC headphones, but the exclusion of noise is still very good and you avoid all possible problems with sound distortions that poorly implemented ANC can Bring.
The headphones have a somewhat strange procedure to pair – they can only pair with one device at a time, and if you want to pair them with another device, you must first make sure that they do not connect to the old pairing (which in itself sounds polite …). Therefore, the headphones themselves go into mating mode when they do not find an existing partner, but you can not "force" them to search, which is otherwise usual. It has worked for us so far, but feels odd not being able to control yourself. One cover has multifunction buttons (Stop / Start, front / next, rear / previous) and is charged via microUSB cable (USB-C would have felt more modern on a 2018 product, but it is not a dealbreaker). The battery life is stated at an impressive 40 hours, which we probably think is a bit optimistic, but it is clearly over 30 hours in any case. The price, however, is that the headphones take up to seven hours to charge from an empty battery to full. Here, USB-C could have provided more cream and faster charging, but on the other hand you do not need to charge them very often.
Bluetooth is version 5.0, so the M50xBT pairs nicely with all the devices we tested with. The codec support for SBC, AAC and aptX improves the audio slightly, IF your audio source and material are of good enough quality (preferably slightly, genuine lossless formats such as FLAC or 16bit / 48kHZ up to 352 kbps are required). The disadvantage of our large music service in Sweden, Spotify, is that it runs the Ogg Vorbis format – which is a canon-efficient compression system for the high quality it provides, but still a compressed sound (even though "high" quality is 320 kbps). Therefore, it is doubtful whether you will actually get the benefit of aptX today, unless you run a service such as American Tidal (which is accepted as lossless audio). Some audiophiles may in 2018 complain about the lack of support for new aptX HD which is lossless up to 24bit / 48 kHz, but there we challenge them to find a client who can send that signal and also material, as not even Tidal can use it the full resolution at the time of writing (and only works with aptX HD via the desktop app on a computer). Sony's free codec LDAC would have been interesting and is found in many Android headsets today, but if we look at the audio sources and materials most of us actually sit on, these are features you can not really take full advantage of. The fact that Spotify sounds differently on different headphones has more to do with the headphones' ability to handle the compressed audio stream itself, than whether they support aptX or not.
NOTE M50xBT are dynamic headphones with 45 mm elements, which gives a slightly deeper base than the standard 40 mm. The impedance is 38 ohms, which is close to the 32 ohms we are used to, but still a little more resistance for that extra quality. The sensitivity is 99db and the range is set to 15-28,000 Hz, which is a bit silly, but gossips about the ambition to give us deeper bass and higher, clear tones.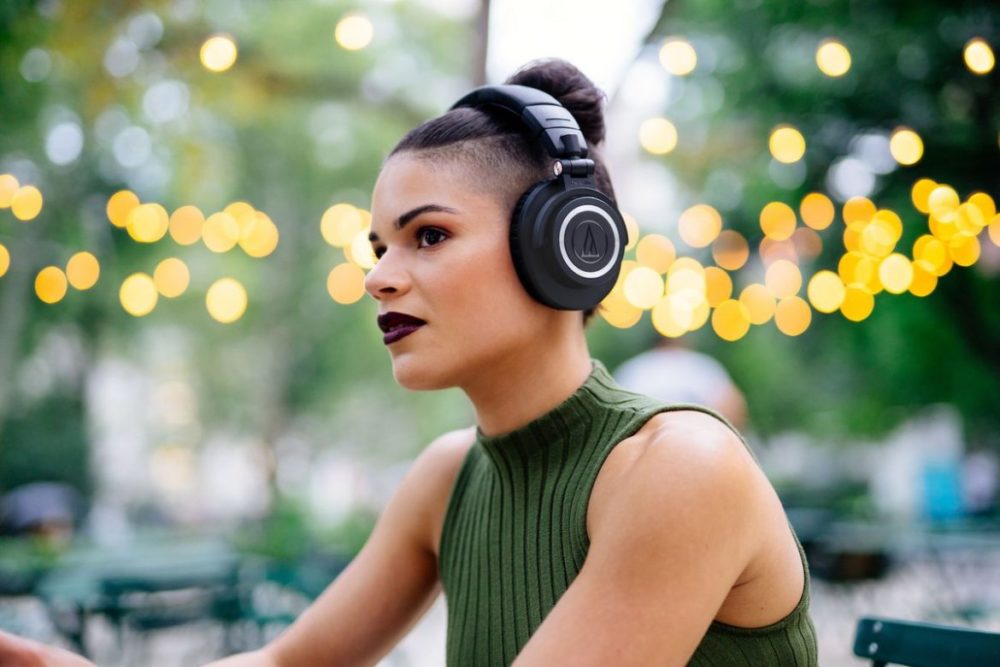 NOTE M50xBT – The sound
This is how we got to the main issue – how does Audio-Technica ATH MB50xBt sound? In two words, incredibly clean and very accurate. Audio-Technica's flagship is audio fidelity; that sound should sound as it should sound, without beautification or effects that destroy purity. The M50xBT has both the strength, volume, and build quality to provide warmth and extreme clarity. In songs like My name is Lincoln by Steve Jablonsky (from The Island soundtrack) and Stings Fields of Gold, the tears were not far away (some actually tore themselves and ran down their cheeks there on the subway …). It is dramatic, close and incredibly striking. If we go to Kent's Sweden, we get the feeling of being in the studio with Jocke and the boys – it feels live, but still studio-dampened, in a very fine-tuned way. M50xBT basically never disappoints the listener or plays directly poorly in any register, but if we compare with our Sennheiser Momentum On-Ear M2 Wireless – which is a few hundred bucks higher in price – we notice that the Germans tweaked the treble and bass curve a little more advantageously in bass-heavy music, such as Dr Dres Xxplosive, which gets a little sharper when performed in M50xBT. Although Audio-Technica probably reproduces the song more "correctly" (as it is mixed and recorded), you can still prefer the coloring that a couple of more basic generous lures give in genres such as hip hop and hard rock. However, this becomes a highly individual issue of habit and taste preference.
Classic pieces sound brilliant and singer-songwriters, which Tom McRae must love to listen to (and perhaps even listen to) his works in lures like these. When we pull on the Handsome Family's True Detective theme Far from any road, Brett Spark's deep voice gives standing fur and the intro's rattlesnake instruments appear crystal clear. In short, there is no genre that M50xBT does not do a very good, or at least decent job with, but they shine perhaps most in detailed music but for excessive bass. But do not underestimate them fundamentally, just because it does not exaggerate it is a mistake. This does not mean that they can not play both deep and fast, something you can enjoy in, for example, Post Malone's and 21 Savage's beautiful hip hop production rockstar.
Threaded and connected to a more powerful source, such as a DAC or good computer, you can play a little higher in volume. The difference between wired and wireless via aptX is almost inaudible, both provide benefits depending on the circumstances and options.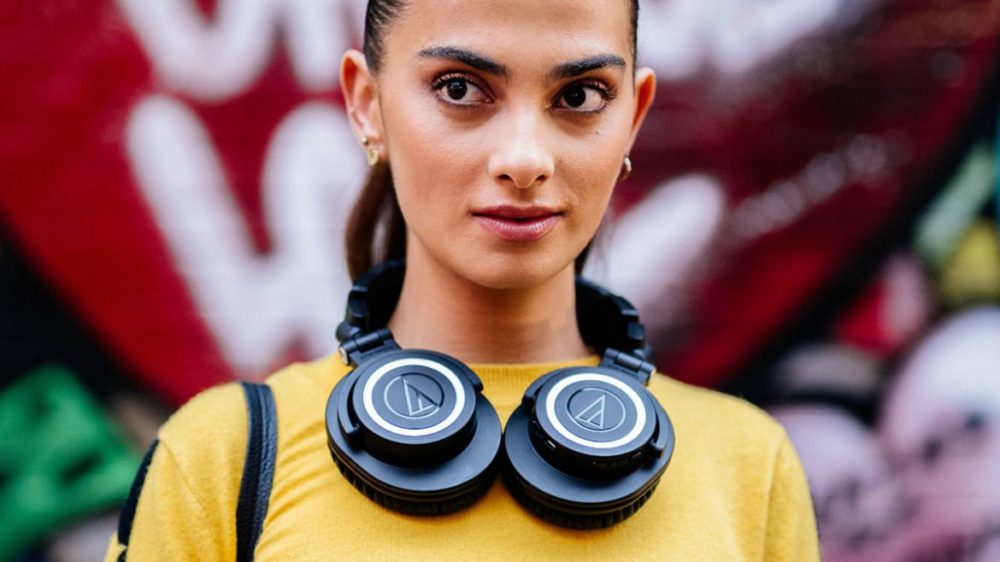 Games also sound great in the M50xBT, try plugging them in and enjoying the Dolby Atmos mix in Gears of War 4 on Xbox One. Or why not a UHD movie with DTS: X? Of course, there is no virtual surround in the headphones, but the transmission of high-quality soundtracks is absolutely brilliant in Audio-Technica's pleasant reference headphones.
M50xBT – Verdict and rating
It is clear that Audio-Technica's ATH M50xBT is a brilliant pair of headphones. They play crystal clear, warm and very captivating in most music genres. The base is generous and at the same time fast and the build quality is exemplary. Sure, you can find small flaws and flaws, as in all tricks, but they are mostly petitesser in the context: the studio look may not be "high-end" like Bang & Olufsen's Beoplay H9i, which certainly also sounds a bit better but also costs 5,000 SEK – two and a half times as much, without sounding two and a half times as good. M50xBT does not play basic music as "tunable" as Sennheiser Momentum and such a modern handset might have had ANC, aptX HD and fast charging via USB-C. But if you look at what you get, for the incredibly incredible, recommended price of SEK 2190 (some traders have them in stock for as little as SEK 1,800), the ATH M50xBT is still an incomparably affordable choice and top marks in the middle class are a given. There are tricks out there that make individual things better, but no one can measure up today in terms of price versus performance. A new reference handset in the price range with us at senses.se and we believe and hope that many new audio files will discover M50xBT!
Test: Audio-Technica ATH M50xBT