True Wireless headphones have really come to a halt. Small, flexible, battery-powered headphones that are easy to pick up and plug in your ears and start using. Cordless. There are many choices and brands today and some are good at one and others are good at the other. What I have experienced as a common "problem" is that the TWS headphones I tested before had a rather small base. Which is not strange, since it is not easy to get a good bass in such small headphones, with small membranes. Today's test is of ATH-ANC300TW from Audio-Technica and here are actually a couple of TWS headphones that deliver what I was missing; solid base (something we should also admit Sennheiser Momentum True Wireless 2 and B&W PI 7 also offers, but at a higher price).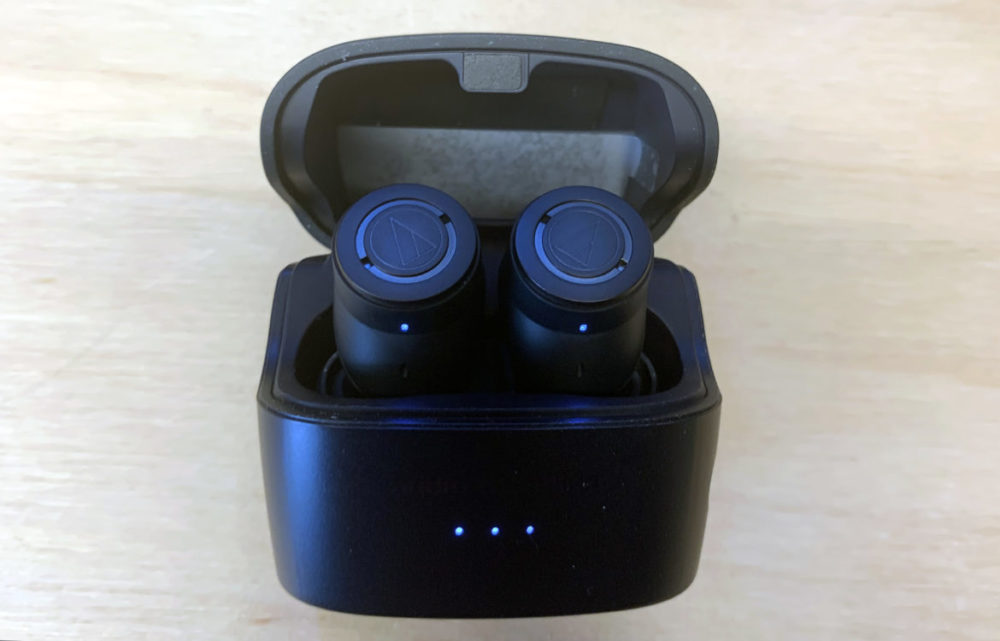 When I open the box for ATH-ANC300TW from Japanese Audio-Technica, I realize two things. One: the charging box is much larger than those of the other headphones we tested; it is even in the largest team – I think – with its 5.5 x 5.5 cm x 3cm. Two: The manufacturer really does not save on the powder to send with different rubber plugs so that you can find the perfect fit. There are even two pieces in memory foam for extra fit.
I immediately put the box on charge. When the headphones are fully charged, they last 4.5 hours and the box has an additional 13.5 hours of charging. I feel that it is spontaneously a bit on the low side, especially since the box and headphones are larger than other TWS headphones. Once they are charged, I take them out and follow the Quick guide that comes with it. The phone finds the headphones immediately and they are quickly connected. There is a handy app to download to your phone (for both iOS and Android) where you can control the settings of your headphones in detail and update software.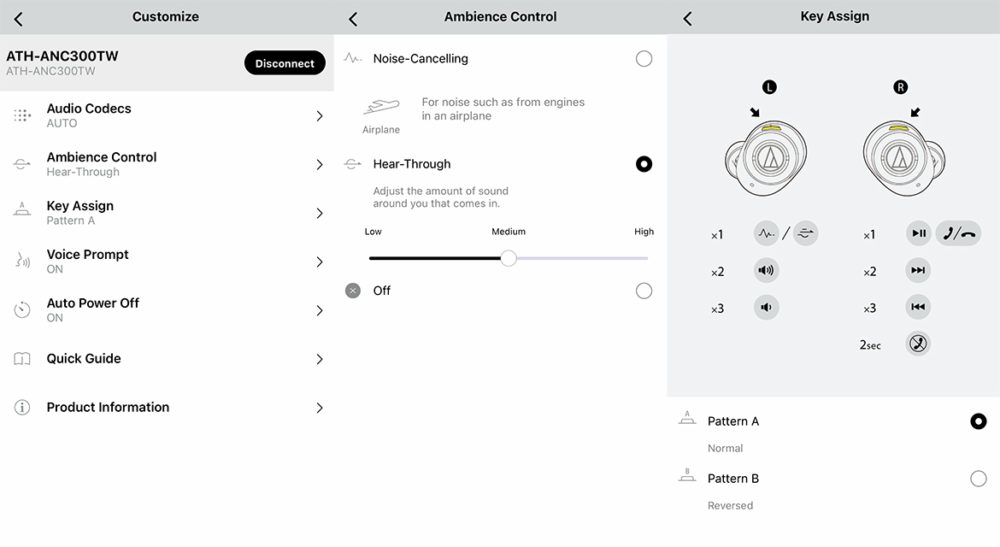 There is a button on each headphone and in the default mode you control the sensitivity of the noise reduction (ANC), on and off with the button on the left headphone and you control the pause and skip song and the assistant with the right headphone. Even though it is a flexible solution, I still preferred to use the app. The buttons are sensibly placed and are easy to find.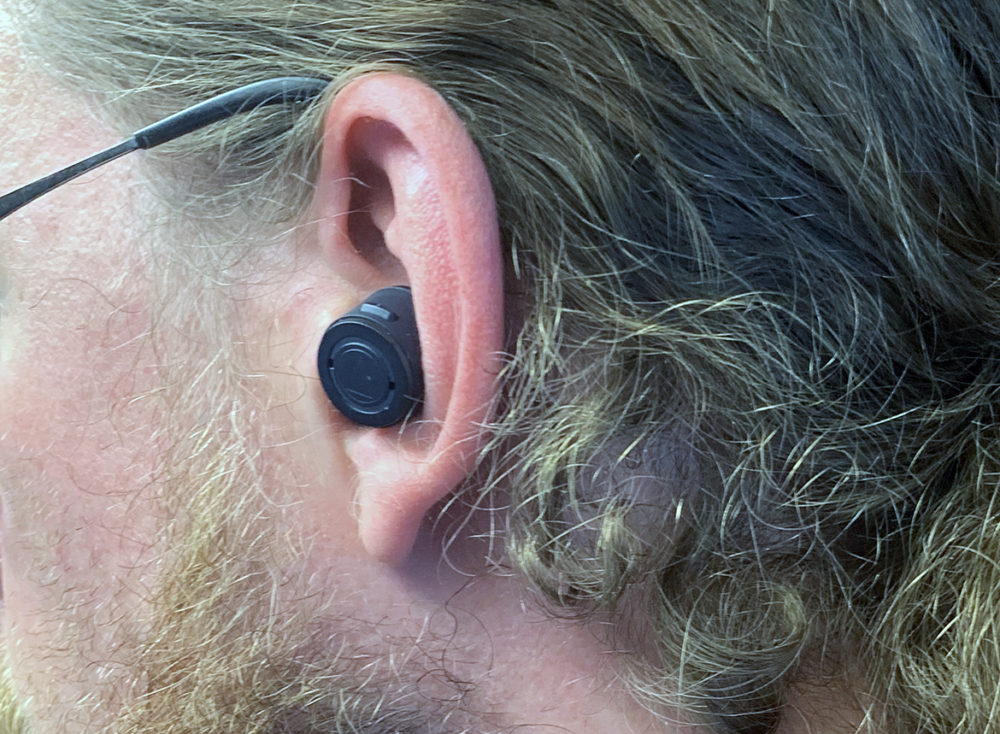 I start – true to my habit – to test with some music and the choice falls (as usual) on Heart Upon my Sleeve by Avicii. The sound is crystal clear, clean and when the bass kicks in I get really surprised: there is really deep and powerful bass in these little lures! I then try calling a friend who describes the sound as hot and tight. The noise reduction (ANC) is also really impressive and I could easily listen to my podcast while working in an extremely noisy environment. The headphones support aptX, as well as Apple's AAC and the mandatory SBC.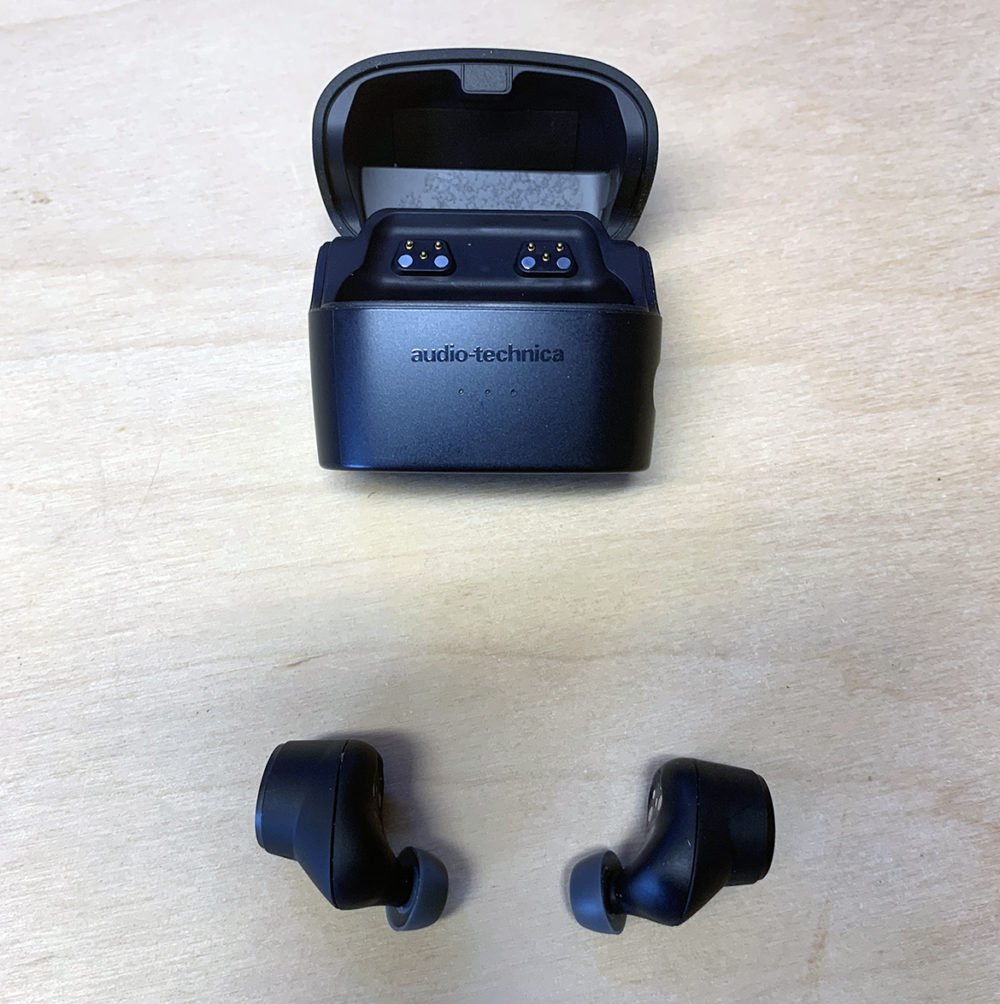 ATH-ANC300TW from Audio-Technica could have become a clear must – if it were not for three things. One: The charging box is really big and not super flexible to carry in a trouser pocket. Two: The headphones clog properly and it feels a bit like wearing a pair of earplugs. There may be some out there who like it, but I think it became uncomfortable. Three: In my opinion, the battery life is a bit on the low side, especially considering the price. But, regardless of these three relatively small flaws, the ATH-ANC300TW is a pair of really awesome TWS headphones, with insanely good sound and a real noise reduction. So they are definitely worth a warm recommendation!