The market for true wireless has completely exploded in recent years, much thanks to Apple 's trendy, but not very affordable AirPods. Everyone, from low-price brands to über-exclusive players, wants a piece of the pie and the range has never been as good – and wide – as it is today. British Bowers & Wilkins (B&W) is a brand that all sound enthusiasts recognize and they are now releasing two models of true wireless, in-ear headphones: PI5 and PI7. We have hard tested big brother PI7 the last few weeks and found an audiophile gold nugget, with not completely insignificant price tag. Are they worth it?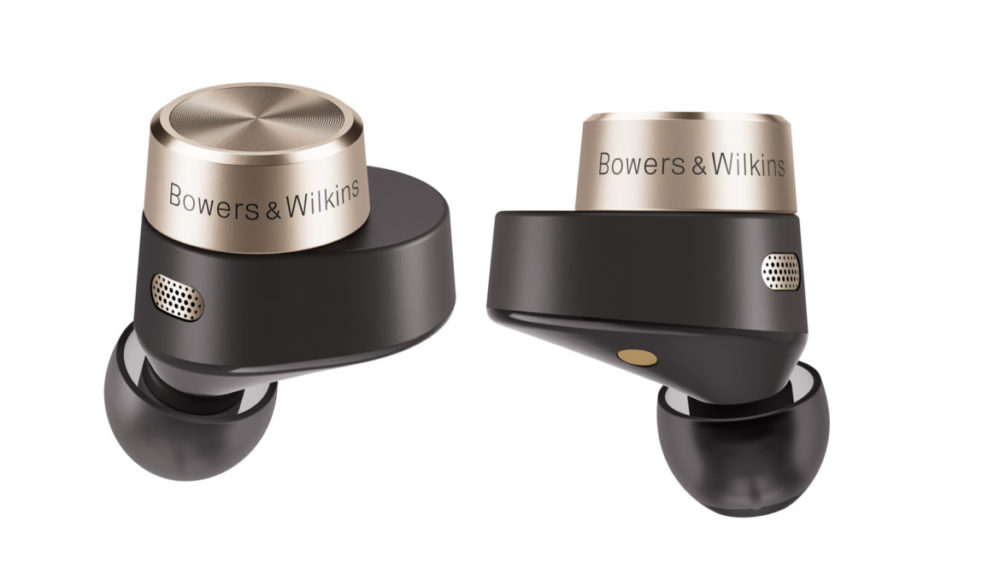 First impressions
PI7 comes in a beautiful and in our case white case with shells that, like Technic's top model EAH-AZ70, exude exclusive premium material selection and quality. Several sizes of silicone pads are included and you should usually choose the largest you can wear comfortably (for the best base). The fit is good, but maybe not brilliant. The shells are better and more balanced than Panasonic's slightly too heavy RZ-S500W, but not as perfect as Creative Labs Outlier Gold (now Air V2). Of course, the fit will be highly individual for your particular ear and its shape.
It was a bit tricky to get the headphones on at first. The app is similar to the competition, with in much the same functions (except for the lack of EQ) and the ability to set features and update firmware, which is recommended that you always do. The main pairing itself, however, went awry and required several patient attempts. Once the headphones were paired with our reference phone, it worked fine going forward.
Sound quality B&W PI7
With high expectations, we started playing through the digital reference list at the highest quality setting. With just over SEK 4,000 in price tag, PI7 are some of the market's more expensive TWS headphones. However, you do not have to listen very long to understand why: just like in B & W's speakers (the same team has created the Diamond 800 series), there is a system with several elements. B&W calls it hybrid-drive and this means that the headphones run a treble element separately from the generously sized full-register element of 9.2 mm. This gives a cruel breadth in the sound spectrum and makes the headphones hang on just as well in fast bass as in advanced songs with many instruments in different registers, at once. Listen to Scarlet Pleasure 's What a Life (from lovely A Round to) and you will notice what we mean. Acoustic is also excellent, which can be heard, for example, in Susan Wong 's cover of Sound of Silence, where the guitar strings sound crystal clear and intimate, just like her friend's voice. If we run on a bit resilient pop – for example Master KG 's dance-meme-current Jerusalem, with pounded bass and clear percussion – we can only confirm what we have already experienced: PI7 is almost a "catch-all" -in-ear- nap that we have heard so far. The closest competitor – Sennheiser Momemtum True Wireless 2 – is not far behind and may be a little clearer in some cases, but the PI7 still wins on overall width and sound with high quality sources.
PI7 has a 24 bit, 48kHz sound processor (Quad-core with DSP) and supports aptX but also the high resolution aptX HD, LL and even the best aptX Adaptive, which is brilliant quality for you who drive other than iPhone (who do not yet want be on the train …).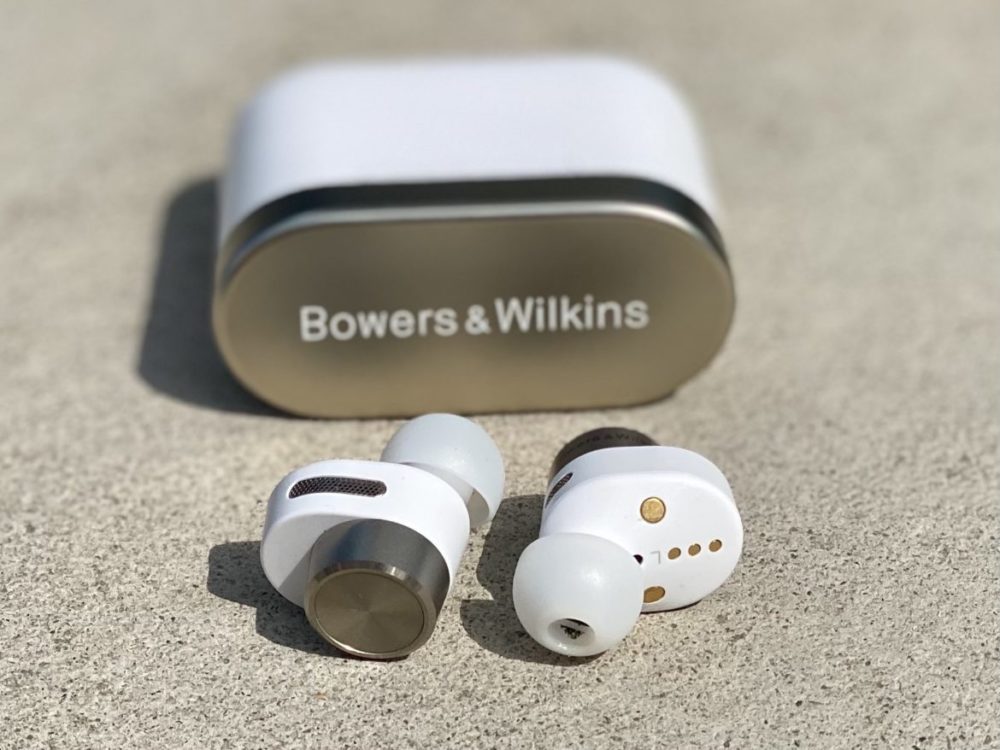 As usual, the touch controls are a bit of a mixed bag. They generally work well when you have learned them, but the golden balance between how easily they respond and at the same time protect against misprints is always difficult. Some people may raise their eyebrows because you can not adjust the volume on them via pressure; but since we rarely think it works particularly well anyway – and usually results in other, unwanted effects – there is nothing we directly miss here. What the app has that is a bit odd and fun is "soundscapes", where you can listen to pre-recorded environmental sounds such as forest, waterfalls and rain. Quick relaxation. Why not?
The headphones support ANC (active noise reduction) and also have an auto mode that will intuitively sense "important" sounds from the surroundings, such as exclamations in speakers. That bit worked well, but when someone on a busy street approaches and wants to talk, you should not expect this to work every time.
Like the EAH-AZ70, the PI7 has six microphones, where four scan the surroundings and try to block out noise and two that pick up your voice. The conversations work well, we heard the other party perfectly and it heard us well, but there is always a challenge with TWS headphones and noisy environments, as the mic sits quite far from the mouth of the person speaking in them. So you have to cook a little according to location.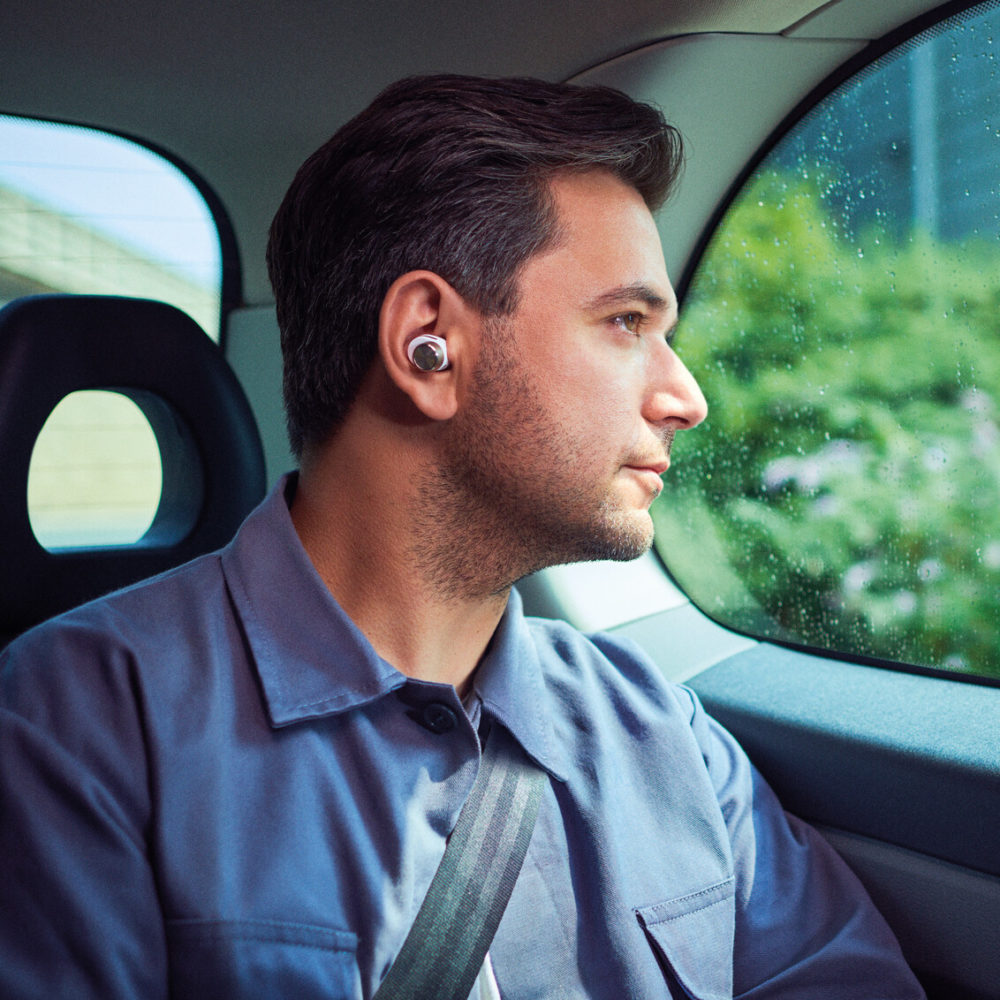 Full charge gives about four hours of use and that's completely OK, the case contains capacity for another four rounds so you can manage to calm down for a day (fast charging via USB-C is also supported, of course). A slightly odd thing about the case is that you can physically connect it as a "transmitter" to devices that do not have a bluetooth connection (think old 3.5 "connectors like your old iPod, iPhone or portable game console) and so on" stream "out the sound to the wireless headphones. Fun and rather odd thing, which may be used sparingly, but can be fun to bring to life old devices you may have forgotten, as these often require a cord, which can not be physically connected to TWS -headphones.
Summering Bowers & Wilkins PI7
All you can do is lift the hat on Bowers & Wilkins PI7 – this is an absolutely outstanding product, with a perfectly brilliant sound, in fact among the best and most versatile we've heard so far. The price tag of SEK 4,300 is not cheap, but still perfectly reasonable for the level you get at the finish and above all the sound quality. This is premium in the true sense of the word and even if you can enter small minus in the protocol for a slightly shaky app and possibly the comfort over time and the fit (very individual as I said), it can not be ignored that this is probably the best sound you can get today in true wireless. Yes, there are other brands that cost half as much and sound very good for the price, but as usual – if you want the best, you have to put your wallet on a slightly wider end. And in our opinion, the B&W PI7 is well worth it.
Treat yourself to a wonderful gift, just in time for the holidays. These are new favorites and references in high-end TWS on the editorial board!