The Panasonic RP-HD605N is the Japanese giant's entry into the upper middle segment of headphones. With a first-class finish, which exudes quality and built-in support for just about every modern, wireless format (aptX HD and LDAC among others), the Panasonic HD605NE really leaves very little to be desired. But unfortunately, far from all consumers will be able to experience and hear their full potential. Read on and you will find out if you are one of those who can.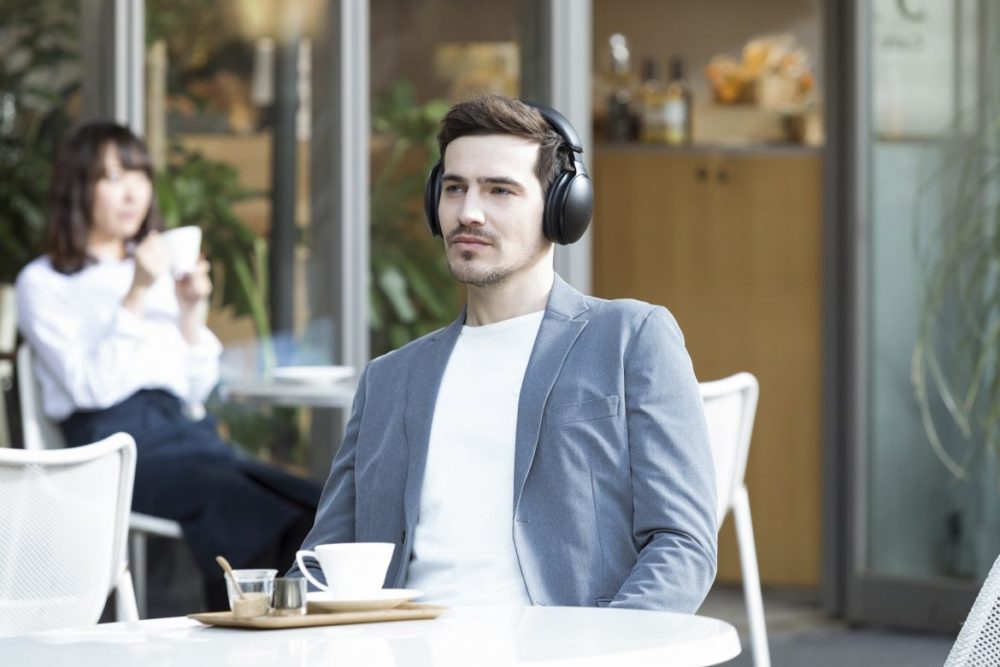 Design Panasonic HD-605N
The HD605N comes in two colors: the classic, black and subtle design and a maroon, almost reddish-brown, glossy finish. You see and feel immediately that this breathes a high standard, both in terms of design and construction. The covers have a smooth and even finish and are reminiscent of other, semi-professional lures from the competitors in the segment, and you quickly and easily tone out the volume by cupping your hand around the right cover, as the built-in microphone also helps to pick up the sound outside . The 268 grams make the headphones quite heavy, not so heavy that they feel difficult to carry but at the same time not so light that they feel cheap and sloppy around the head and ears.
The only slight criticism of the design is that the covers are relatively hard against the ear, which of course contributes to better stability and ANC (noise reduction) but becomes hot and a little oppressive after a while. This can be calibrated a little better (such as the much more expensive Bang & Olufsen Beoplay H9i, which seems to have found perfect balance there).
We get a relatively nice and relatively large carrying case, but no carrying bag, which could have been nice when you do not want to moff down a hard bag, model medium, in your luggage. The headphones can be easily folded and take up so little space; a luxurious carrying bag would not have been unreasonable to expect for the price tag.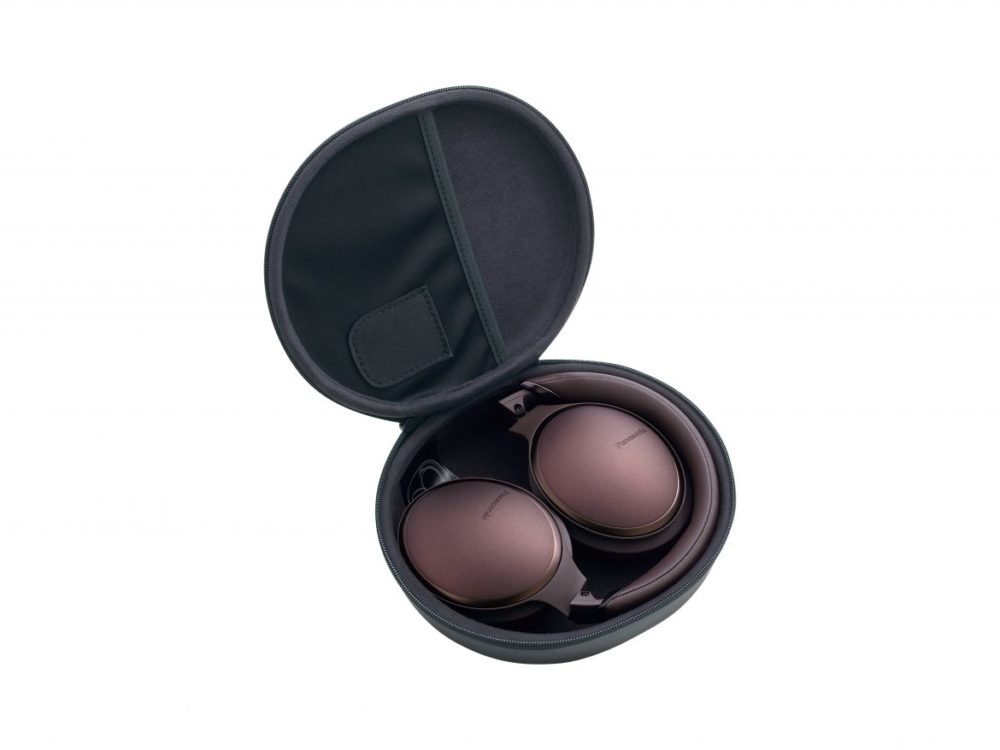 Another strange choice is that the design team has chosen that the covers can only be turned upwards – not downwards, which is standard – when hanging the headphones around the neck. This causes rain and snow to fall straight into the elements, something that can not be good (or meaningful).
The technology in the headphones
Panasonic has certainly not skimped on the technology in the HD605N. Here are all the innovations and codecs you could wish for. The headphones work and sound good straight out of the box, both wired and wireless. But if you want to squeeze that little extra out of them (and you want to), then they make very specific demands on the dance partner – the list is unfortunately not very long on gadgets that can handle just about all formats.
As we mentioned earlier, there is support for Hi Res-Audio via wired connection. This system is mainly something Sony drives and is mainly supported on their devices, such as their mobile phones or our previous reference amplifier STN 1080. Check if the device you intended to run the headphones with supports this, if you want to use Hi Res-Audio (google your model or check the fabulous manual (RTFM)).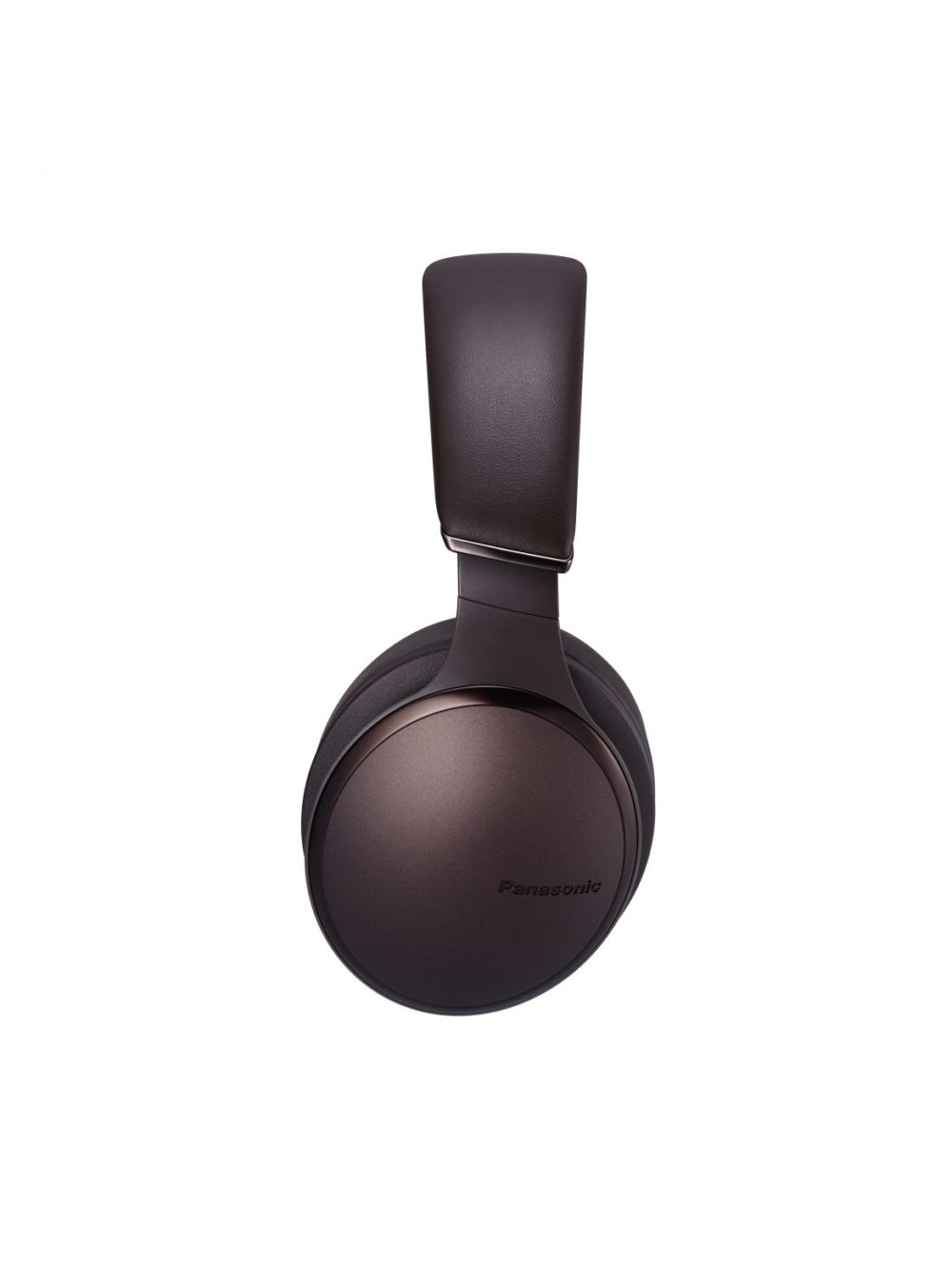 Så om du ska få ut maximalt ur HD605N måste du äga eller införskaffa en enhet som stöder aptX HD och gärna LDAC. Bara att börja googla och kolla din manual!
Lurarna klarar att lira trådlöst cirka 20 timmar (med lagom volym och mellan-aggressiv ANC) och de laddas från tomma till fulladdade på runt fyra timmar. Dock sker detta via mikroUSB, vilket känns mossigt (och långsamt). 2019 kan vi väl enas om att vi skrotar mikroUSB till fördel för det överlägsna USB-C, som dessutom stöder snabbladdning?
Brusreduceringen kan ställas i tre lägen och vi fann mittenläget mest behagligt (otippat). Lurarna gör ett bra jobb med ANC, men de är inte riktigt lika effektiva i väldigt bullriga miljöer. Så är ANC din grej finns bättre alternativ i exempelvis Sony WH-M1000X3.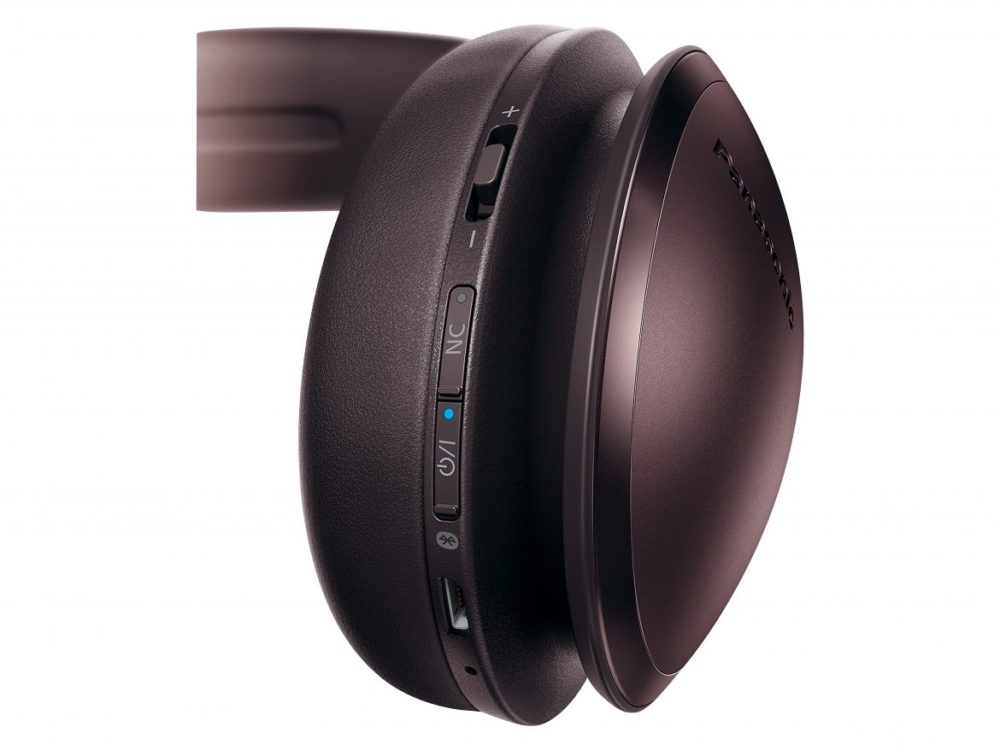 Så låter Panasonic HD-605N
Det tar inte många takter innan man inser att Panasonic HD-605N spelar riktigt bra. Ljudet är varmt, närvarande och omslutande, med välimplementerad brusreducering, som hörs väldigt lite när det är tyst i lurarna. De ligger, ljudmässigt, inte i toppskiktet kopplade till vilken enhet som helst, men kopplar du som sagt in en pryl som har stöd för aptX HD och eller LDAC så kommer du får en chock över hur mycket över sin prislapp de spelar! Ljudet lyfter en nivå och blir klarare, öppnare och mer detaljerat – trummorna blir tyngre och diskanten ligger ännu mer behagligt än den gjorde förr, samtidigt som hela upplevelsen blir mer äkta och "högupplöst" helt enkelt.
Det går att mata lurarna med det mesta – elektronisk pop, filmmusik, hårdrock: de spelar energiskt och glatt. Vi diggade till Sverige-aktuella Rammsteins senaste album, såväl som Post Malones senaste hip-pop-kreationer för att runda av med Svansjön (baletten) och Rossinis opera Barberaren i Sevilla. Allt lät mycket behagligt. Möjligtvis kan man ana en liten "värme" i ljudsignaturen, som kommer lite på bekostnad av absolut klarhet, att lurarna gärna drar lite mot bas – hellre än mellanregistret, men så är det också en balansgång mellan att återge ljud "ofärgat" och "personligt". Gillar du nykter och stram återgivning, utan nästan någon som helst färgning, kan vi rekommendera Audio-Technica ATH-M50xBT, som ligger i prisklassen under. Men vi vågar påstå att Panasonic HD-605Ns karaktär nog skulle passa de flesta lyssnare.
Elementen i kåporna är standard 40mm, med en impedans på 38 ohm (via kabel) och en känslighet på 99 db / mW. Det enda som egentligen står ut i specarna är att lurarna är klassade från 4-40 000 Hz, något som är ovanligt. Nu vet ju alla att ingen kan höra hela det frekvensspannet, men vissa skolor säger att ju mer teoretisk vidd i frekvensregistret, desto mer detaljer kan lurarna (teoretiskt) spela och det kan vara något som utnyttjas för högupplöst musik (både trådat och trådlöst, om du har utrustningen och rätt källmaterial att spela).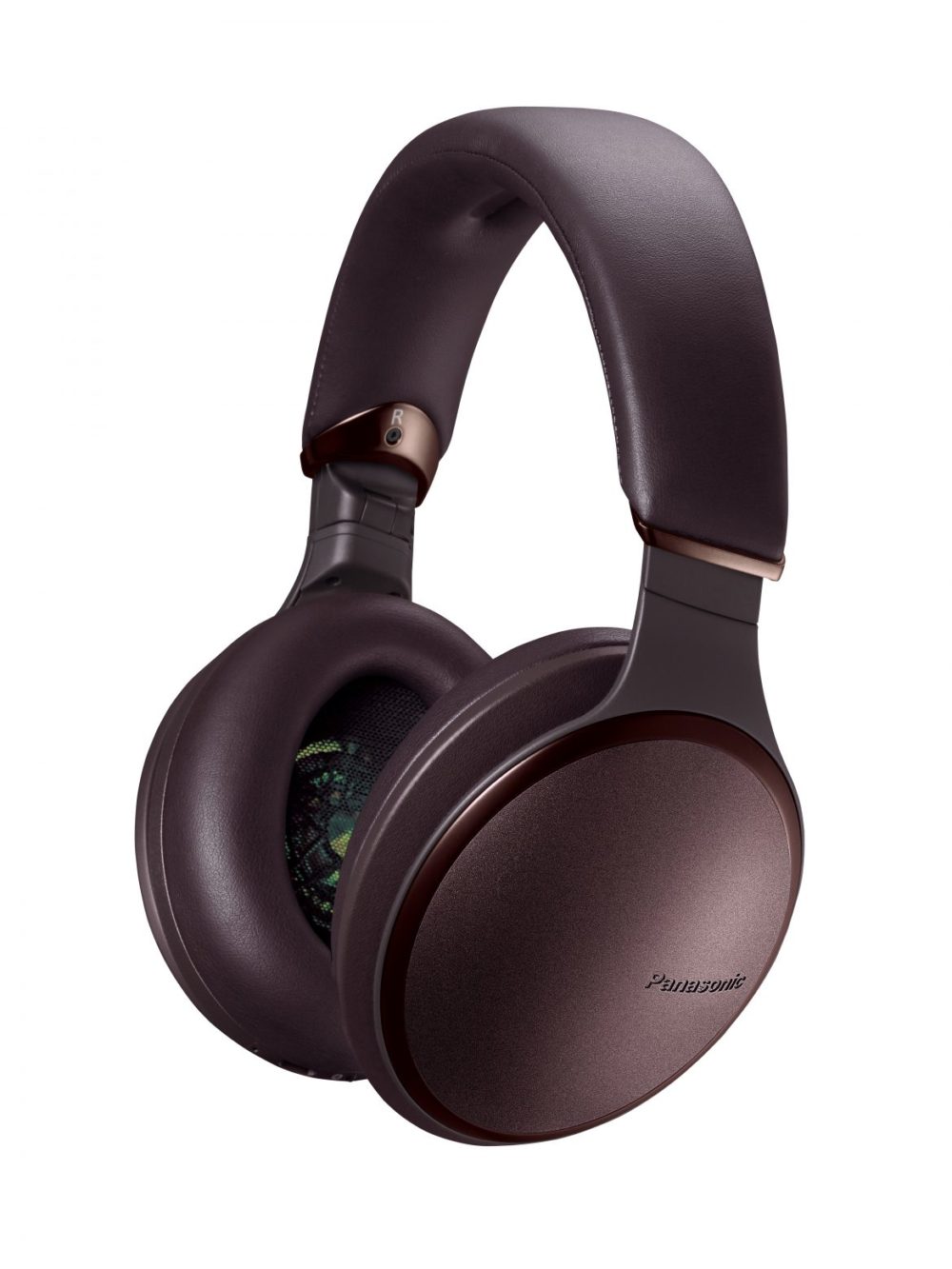 Slutomdöme Panasonic HD605N
Panasonic HD605N är, som så ofta, en fin produkt från Panasonic. Samtidigt är den svår att betygsätta och bedöma exakt, eftersom den är beroende av variabler som ligger utanför själva produkten. De ser bra ut, låter bra med alla källor (som väntat för priset) och saknar ett par, mindre egenskaper. Men kopplar man ihop HD605N med enheter och källmaterial som drar nytta av de högupplösta kodekarna så lyfter lurarna ordentligt och nosar på toppskiktet av alla lurar vi provat! Frågan är hur många som har den utrustningen, idag? Detta är inget som Panasonic HD605N kan belastas för, naturligtvis, men det blir ändå en stor skillnad om du har eller saknar denna utrustning. Sitter du på en iPhone eller annan hårdvara, utan aptX HD- och LDAC-stöd, så kommer du kanske inte bli riktigt lika imponerad, även om du säkerligen inte blir missnöjd heller.
En solklar rekommendation blir det, hursomhelst, för Panasonic HD605N. Har du rätt utrustning åt dem så blir de ett måste – de spelar långt över sin prislapp, när de får rätt partner att dansa med.