With SEK 900, Skullcandy Indy is something of an average price headphone in the ever-growing true wireless segment; wireless headphones completely without physical cable between the earbuds (think Apple AirPods). We recently tested another true wireless headset from the manufacturer, namely Skullcandy Push, which we liked but have recently had problems with one headphone cutting (and we are, after problem-solving searches online, not alone). However, Skullcandy was quick with customer service and replaced it, which feels safe, professional and solved the problem.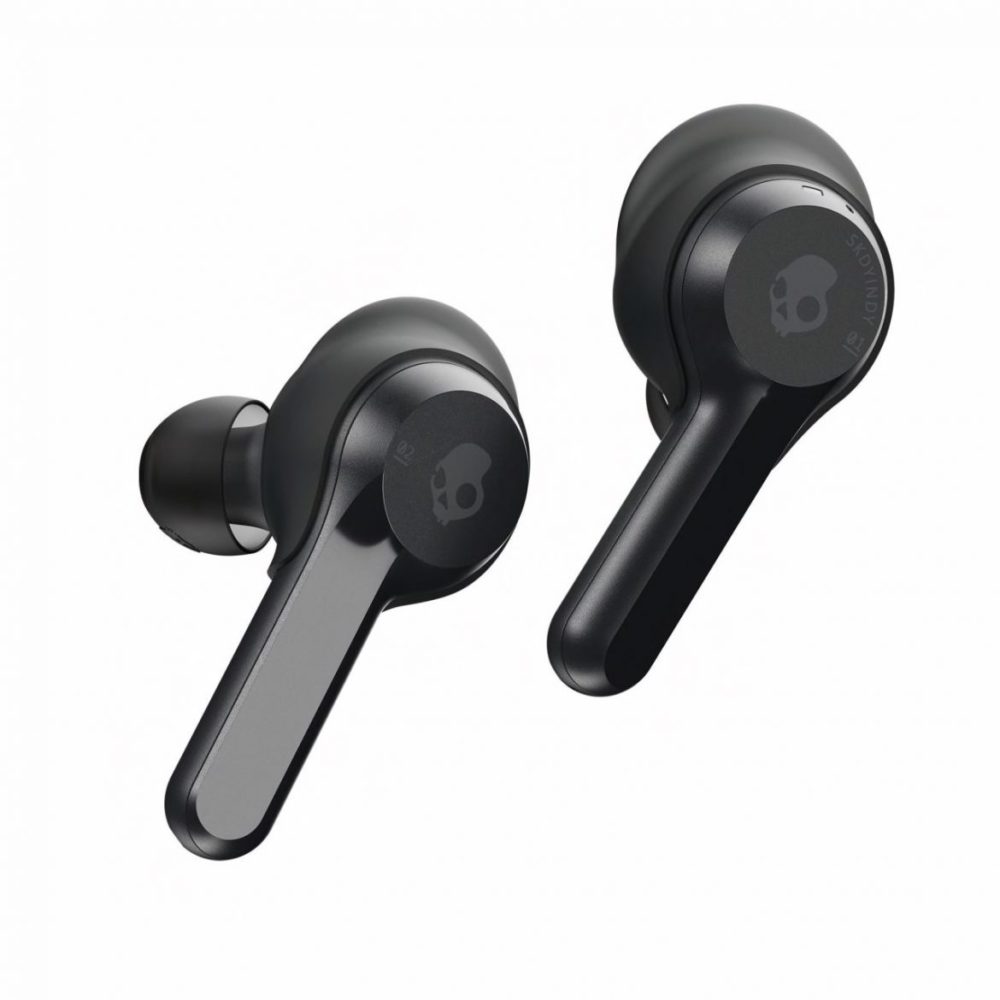 Technology and design
With Indy, Skullcandy has created a pair of true wireless headphones that really resemble Apple's immensely popular models in design, right down to the case that charges them. Whether you like the fruit company's tricks or not is of course a personal matter of taste – several of us here in the office actually think they look like mini-heads for electric toothbrushes that protrude from Stockholmers' ears … Marshall, come back, everything is forgiven! The advantage of a piece of plastic sticking outwards (downwards) is that the mic ends up closer to the mouth (if you now have to talk on the phone in them – something that works like this in most wireless headphones that are not made for the purpose). The disadvantage is that they instead get a lever that becomes sensitive to jaw movements such as eating and yawning, for example.
The fit is our biggest stumbling block with Indy. It usually comes with three sizes of silicone studs – but none of them fit really well. True Wireless technology in itself does not create a basic stand, but if the headphones are not really tight in the ear, they sound really thin and canned. If you remove the extra flaps on the sides ("stability ear gels") – which ironically are meant to better hold the in-ear headphones in place – then both sounds and fits Indy suddenly much better. Here, someone has not done their ergonomics lesson or has not tested the design on enough pairs of different ears.
In addition to Bluetooth 5.0, which provides good connectivity and range, these lures have IP55 rating (so they can withstand moisture / sweat) – and that's really the only thing we know about the technology in Indy. The battery life is, with the case's charge included (it is enough for three charging rounds), a total of around 16 hours of playing time. It's all right, but not great considering that several competitors can handle 24 hours. On the other hand, the headphones support a kind of fast charging via microUSB, which provides just over an hour of playing time in just ten minutes of charging. Think then what USB-C could have done?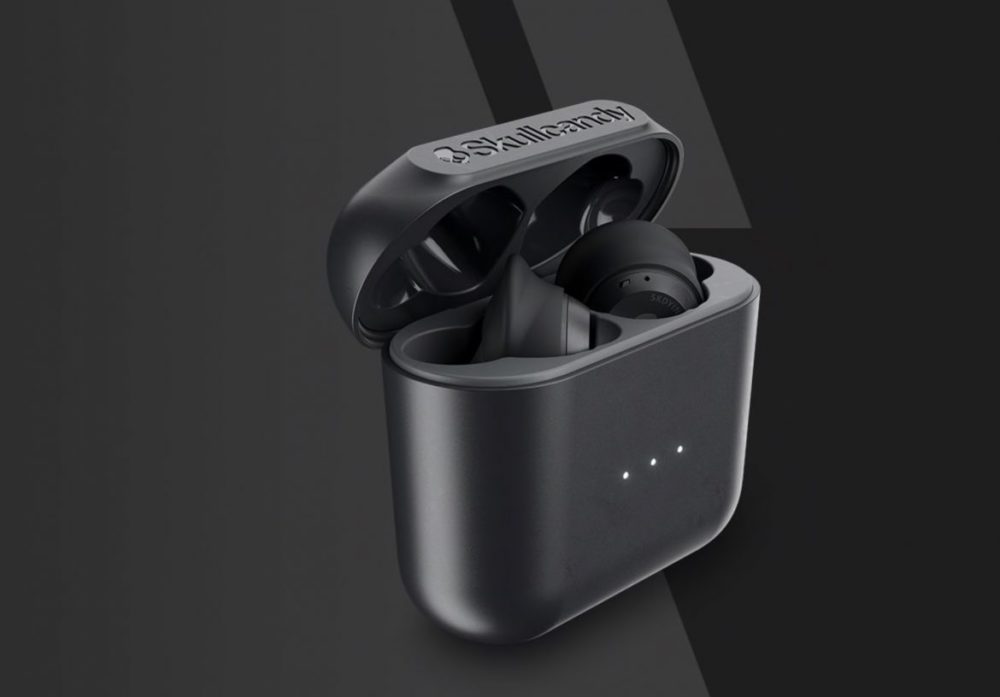 How does Skullcandy sound like Indy?
In one word: OK. Neither so much more nor so much less. True Wireless is in itself a technology that "wastes" some of Bluetooth's already very limited bandwidth on sending data between the two headphones (so you can avoid a physical cable). In addition to being hip, it's just like the "everyday consuming movie viewer"; anyone who likes streaming on 10 Mbit line is "good enough" from a mediocre TV or movie service. The technology is not for audiophiles or for you who care about the best sound quality, but rather for you who want something modern, light and flexible and can live with "good enough". It is a technology that has not reached a particularly high degree of maturity, to use a worn industry term.
When we finally got over the tricky fit, it became much more fun to listen to Indy. Well-mixed music genres from a high-resolution source (such as Tidal) sound decent, given the price and technical limitations. Skullcandy loves the familiar bass and it is offered relatively generously here, at the expense of the extreme tip and a slightly too loose treble. Another advantage of frying the "stability silicone" is that the headphones have a better place in the case, otherwise the lid struggles a bit for its life to remain closed.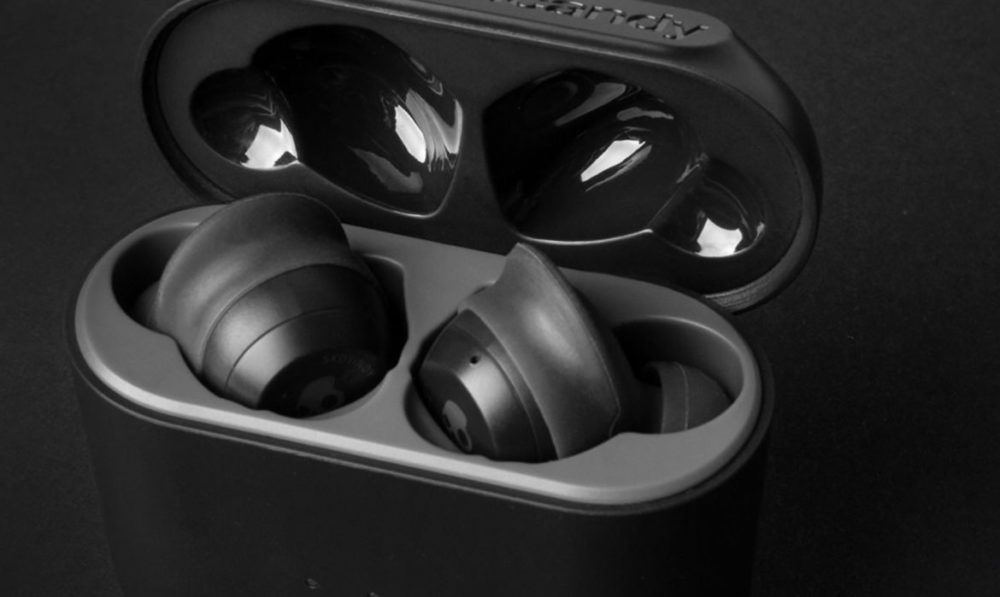 One thing that unfortunately is also on the minus account is the latency of the headphones – that is, delay. This is not a problem when listening to sound, but if you watch Youtube videos or Netflix on the phone, it becomes annoying that the sound is a bit after the picture and does not sync at all well with the mouths of the speakers. This is thus a couple of tricks only for music, radio or podcast and audiobook listening – not streaming – in our book.
The design of the headphones has a certain, passive insulation (noise reduction) and we must say that it is very certain and completely dependent on you really getting in them properly in the ear. Otherwise, the noise reduction effect is virtually non-existent.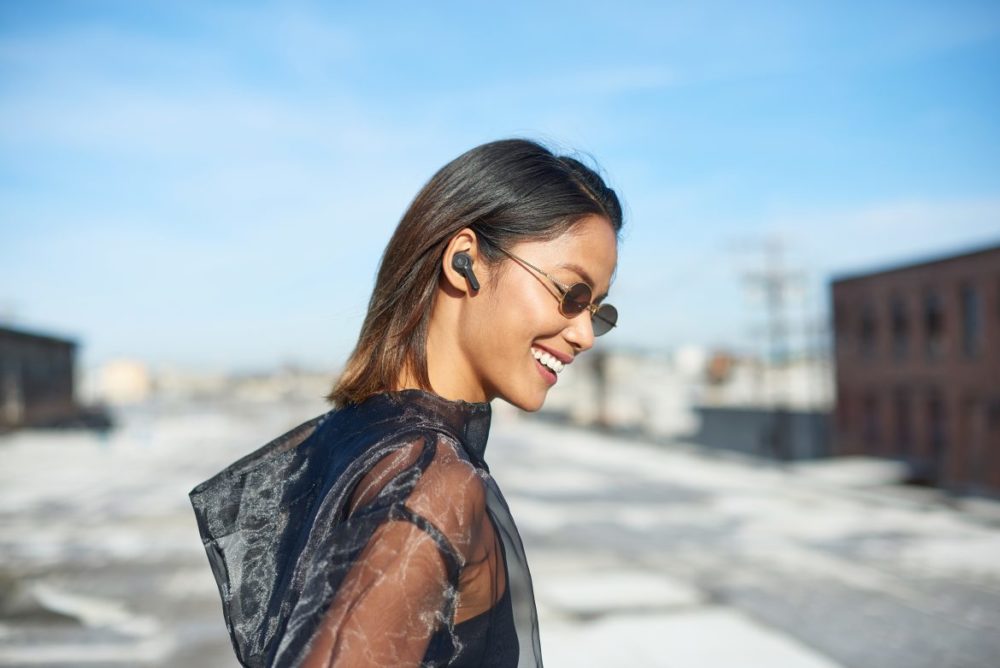 Summary
Skullcandy Indy is a pair of true wireless headphones that fit somewhere in the middle's price segment (there are true wireless headphones that cost as little as SEK 500) and for us, right in the middle, also acoustically for the price and category of headphones. The tricky fit requires a bit of fuss, but if you just get it, they sound Indy perfectly OK in their category – if you can also live with the relatively high latency on video. These are headphones for you who mainly listen to music or completely sound-based material and want true wireless headphones with a generous bass and do not put the absolute sound quality first. While you do not want to pay almost double the price of Apple's AirPods.
You buy Skullcandy Indy here at the best price and at the same time support quality journalism completely at no extra cost to you.