SteelSeries Arctis 1 Wireless is a further development of Arctis 1, which previously only existed as a wired model for computer and console. Now they are called "4-in-1" and support wireless transmission on PC, PS4, Nintendo Switch and selected Android headsets (Xbox One and iPhone only work via the 3.5mm cable). Through a USB-C dongle that sends out a 2.4 GHz signal, they support genuine plug-and-play and provide ultra-low latency, instead of the older and slower Bluetooth. But how good do they sound and work in practice? We have tested.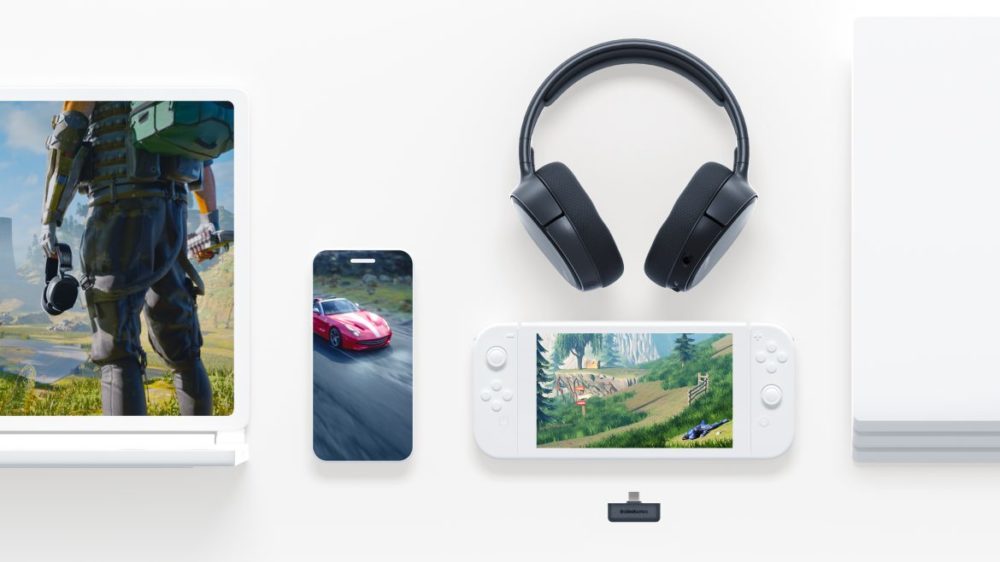 The legacy of the masters
SteelSeries is big in eSports and the Danish company has achieved a lot of success with its accessories, not least mice and headphones – where their Arctis 7 is one of the very best. Inside the Arctis 1 Wireless, according to the manufacturers themselves, exactly the same speaker elements should be found. SteelSeries are also suppliers of built-in audio, keyboards and pointing devices for MSI, which we will return to when we test their latest gaming computer in the future. Arctis 1 thus promises just as good sound, but with wider, wireless support than big brother Arctis 7 – and at a lower price as well. Too good to be true? Well, of course there are some concessions we'll take a closer look at.
In terms of design, the SteelSeries covers are recognizable; but this time the frame is a conventional, hard plastic frame with a strip of memory foam instead of the über-comfortable, ski goggles strap in Arctis 7. Arctis 1 is certainly not uncomfortable, but also not as comfortable (as long) as its big brother . The wireless dongle is easily connected to the USB-C port on your Switch, Android (if your model supports it) or PC, where you can also use the USB-A adapter cable you must have for PS4, if you do not have USB-C ports . As you know, the Xbox One is tricky with wireless via USB (the only solution that worked OK for us – at the price of the sound just becoming stereo – is the Plantronics RIG 800LX) and the iPhone is always the iPhone; so nothing that can be solved with an adapter as even this year's 11th generation models lack USB-C … The connection is super flexible; plug in and drive – everything is prepared and prepared so "it just works". Just as it should be.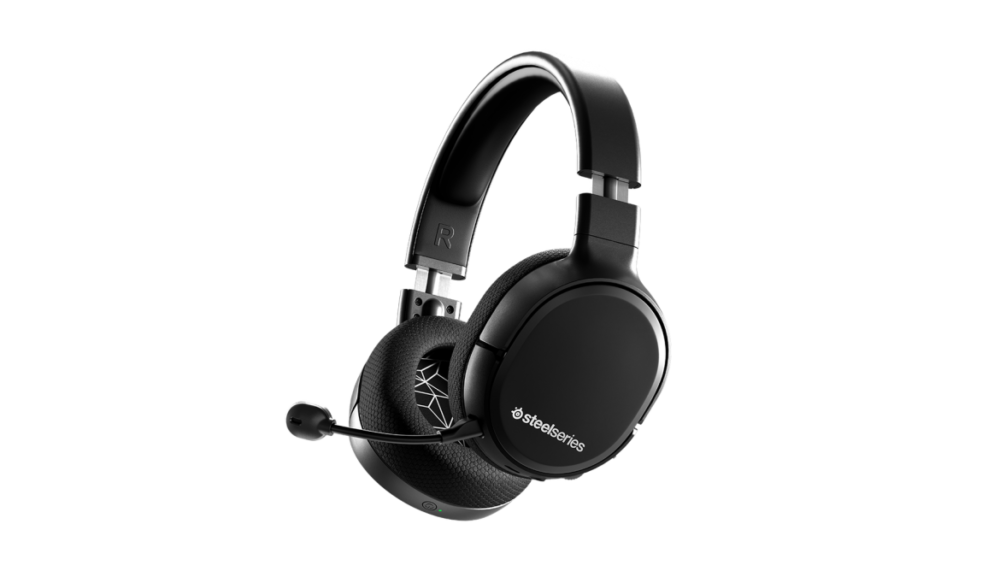 For Nintendo Switch owners, the Arctis 1 solution is extremely welcome – the format has had some problems on that front, as Nintendo has implemented voice chat a bit clumsily. The only way to get microphones to play with games is to use wired headphones, in portable mode, or via the smartphone (!) Online, which is not optimal in games like Fortnite for example. Arctis 1 solves it more easily, although you still need to have the Switch in portable mode to access the USB-C port. Here you can at least still play with a Controller Pro and get both audio (wireless) and microphone at the same time, if you have a stand for the Switch to stand on.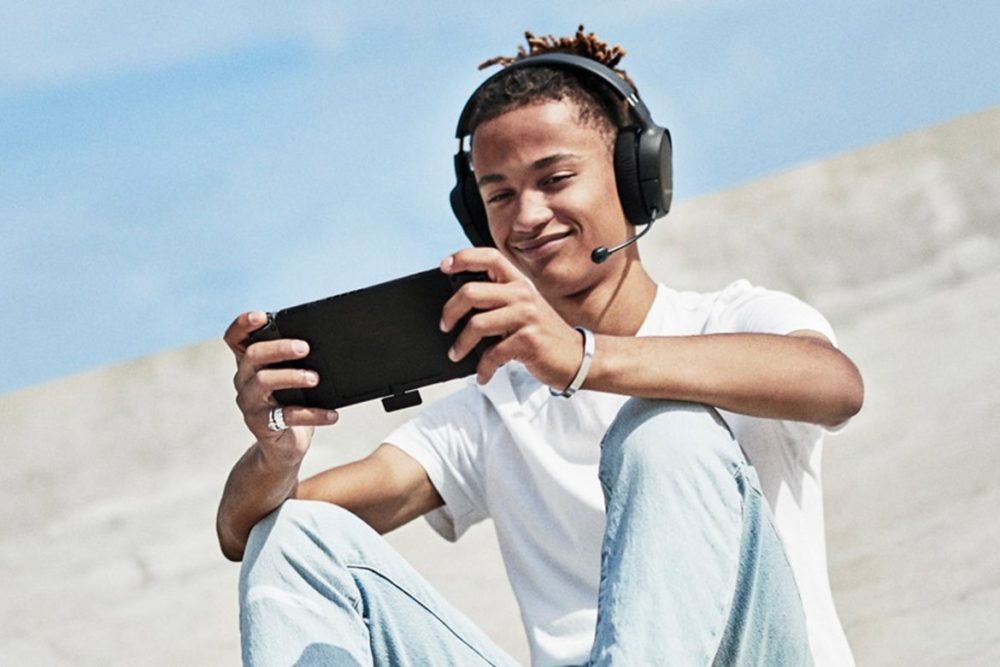 Låter Arctis 1 verkligen lika bra som Arctis 7?
Trotjänaren Arctis 5 är fortfarande vissa redaktionsmedlemmars favorit-hörlur och även om Arctis 7 är strået vassare enligt de flesta av oss, är bedömning av ljud en så otroligt svår och subjekt sport. Det kan ofta skilja på ren klang och volym (+2db) som gör att ljud upplevs låta bättre, fast det inte objektivt gör det. Det är utmanande att i ett blindtest säga med säkerhet vilken som är bäst, men Arctis 1 kan ha ett lite boomigare och mer basbetonad personlighet och något mindre mellanregister och klarhet i de högsta klangerna än Arctis 7. Detta blir tydligt om man kopplar in båda lurarna samtidigt i varsin kvalitetsljudkälla och jämför samma material, vid exakt samma volym, A-B. Musik låter trevligt över alla genrer, men understryker ibland basen lite väl mycket för vår smak, i singer-songwriter-låtar som Boulder to Birmingham till exempel. Samtidigt kan det också vara så att det är våra 7:or som är rejält inspelade och uppmjukade i membranen.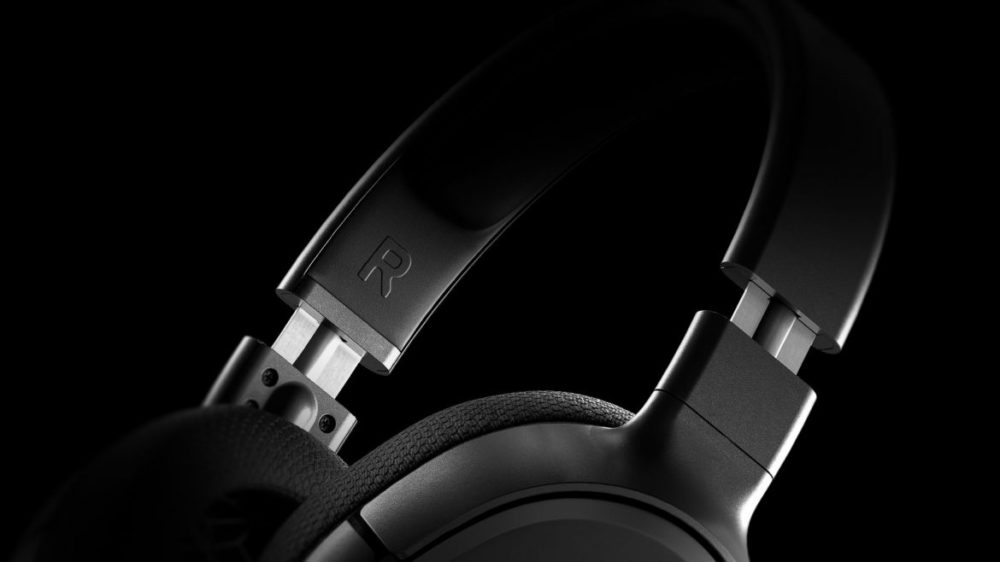 Mikrofonen – som är löstagbar – gör det den ska, men den är inte bäst i klassen på renhet och krisp överföring. Detta skiftar något med kvaliteten på online-tjänsterna såklart (hur väl vår motpart hörde oss), men när vi provade en testinspelning i Audacity så har vi tidigare fått bättre resultat med HyperX Cloud-seriens mikrofoner, även om SteelSeries inte ligger jättelångt efter.
Design, kablar och förvaring
Den klassiska SteelSeries-looken är som sagt intakt i Arctis 1. Kåporna är omöjliga att ta miste på och vi älskar volym-ratten som vi kommit att vänja oss vid på vänster kåpa – praktiskt, snyggt och smidigt. Den helsvarta plasten känns inte särskilt premium, å andra sidan har plast alltid varit Arctis-seriens filosofi och det har funkat bra. Kanske är det bristen på detaljer och en annorlunda färg, såsom vitt, som gör att dessa hörlurar känns lite mer gaming-generiska?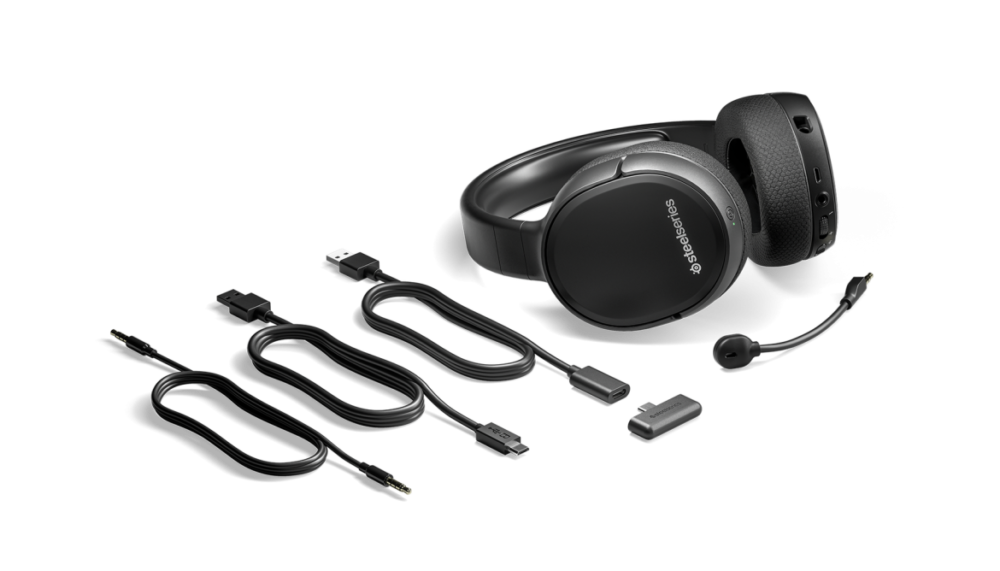 Det ingår generöst med kablar, både 3,5mm för trådad inkoppling när du vill eller behöver det (på Xbox One eller om batteriet tagit slut), och även en USB-C-konverter till USB-A så att du kan koppla in enheter som saknar USB-C-uttag. Inga anmärkningar på detta.

Det som är lite av en besvikelse – för ett par lurar strax över tusenlappen – är att inte få med någon snygg eller praktisk förvaring, en bärpåse kanske? Den hade hjälpt oss att hålla koll på alla kablar, men framförallt på den smidiga, men ganska pluttiga, USB-sändaren som lätt kan förläggas – och då förlorar ju lurarna sin trådlösa funktion. Eller varför inte ett system för att knäppa fast dongeln i hörlursbågen, när man inte använder den? Detta är ju gaming-lurar som du kommer att sitta med i spelrummet, så det påverkar inte coolheten på gatan direkt?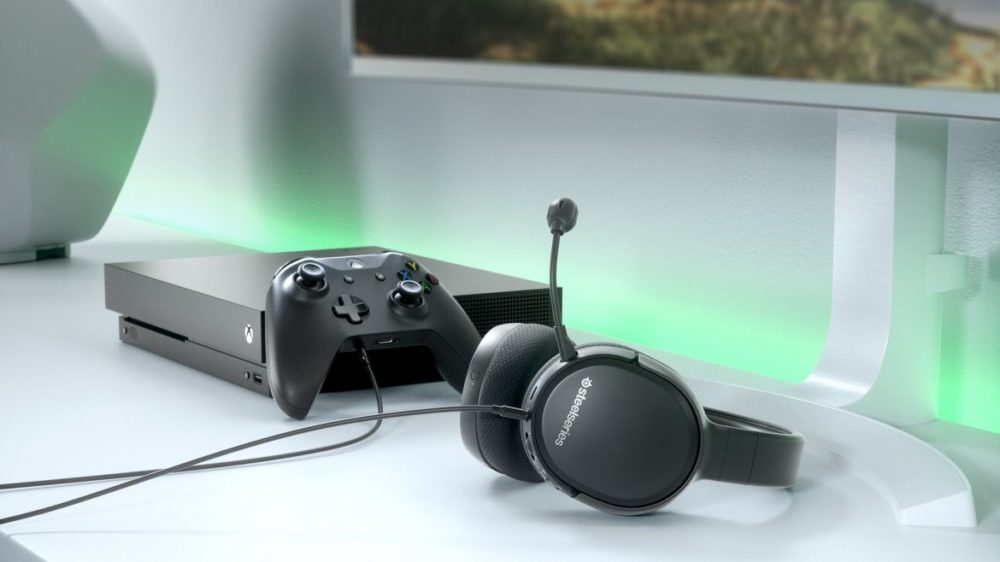 Summering Arctis 1 Wireless
Arctis 1 Wireless gör överlag ett bra jobb med ljud och framförallt användarvänlighet, då de bara funkar direkt som plug-and-play på de flesta format. Nintendo Switch-ägare bör särskilt ge detta alternativ ett allvarligt övervägande – enklare och bättre lösning för ljud och voice chat finns inte idag till det formatet. På PS4 och PC finns en uppsjö med konkurrenter och här blir det lite en fråga om smakpreferens och plånbok. Arctis 1 levererar tacknämligt för prisklassen, men visst finns lurar som låter ännu bättre och har skarpare mikrofon för några hundralappar mer. En prislapp på strax under tusenlappen hade varit perfekt och för dig som har många format och behöver en lur som funkar trådlöst på de flesta är SteelSeries Arctis 1 ett rekommenderat alternativ.