About a year ago, HyperX released its headset Cloud Mix, but then only in the color black – a "color" most headphone manufacturers choose, to be honest ….
Now they are releasing a refreshed version called HyperX Cloud Mix Rose Gold – in a limited edition (when the stock runs out no more will come) where the colors are white, with the metal arms and the logo in rose gold (hello Apple!). However, the functionality is the same.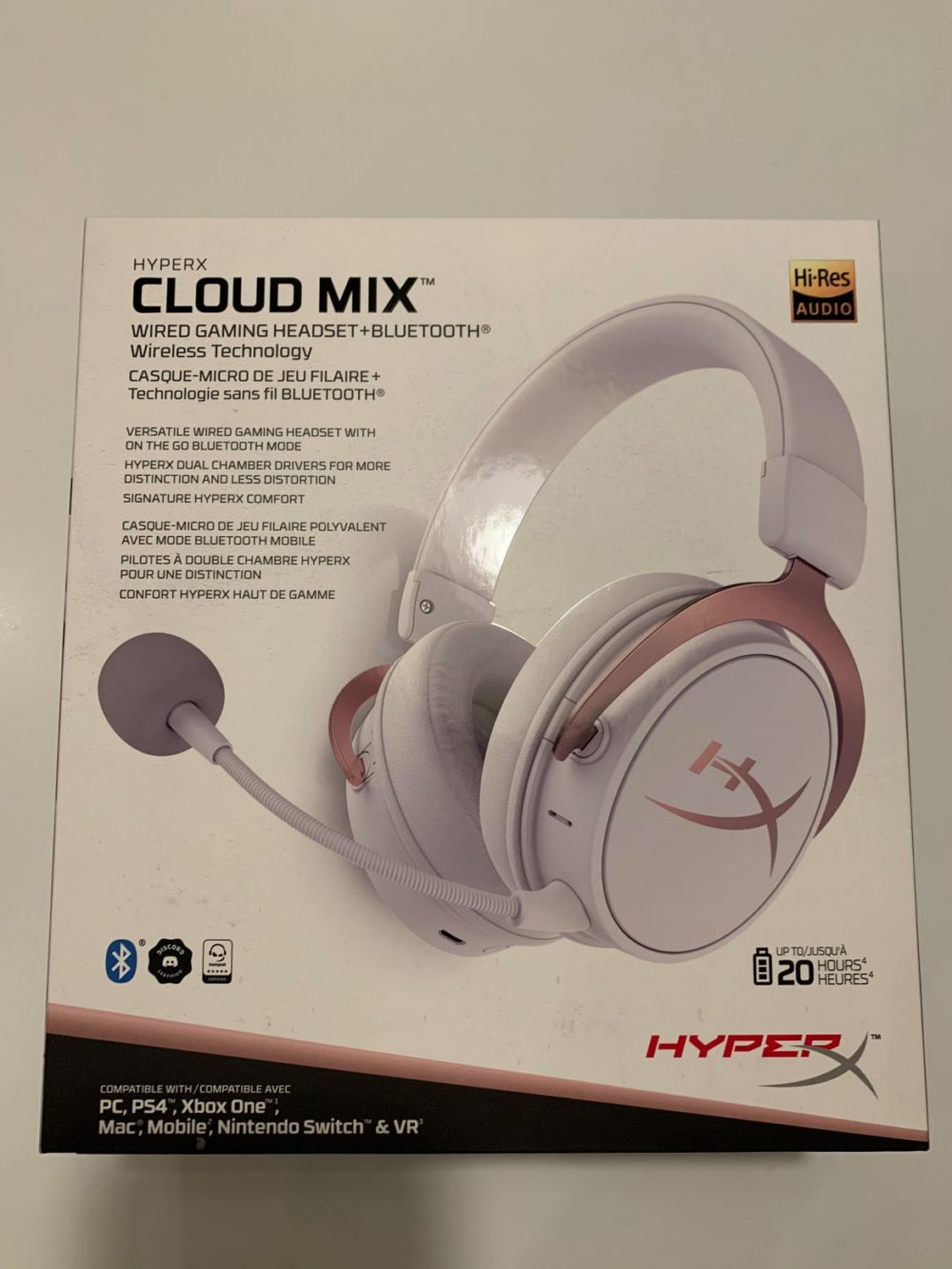 Like several manufacturers have chosen to do lately, you can use Cloud Mix with both consoles (PS4 / XB1) via the included 3.5mm cable and also wirelessly as a bluetooth headset, for devices that support it – for example Nintendo Switch and iPhone.
In our family, over the years we have gone through three HyperX Cloud II (will return to this below) – which we all consider to be one of the most affordable gaming headphones on the market. So the question we all asked ourselves was: Is HyperX Cloud Mix Rose Gold so much better (and more durable) than Cloud II and how do they work as a wireless bluetooth headset? For this test, I have run the headphones primarily with PS4, the son Liam has wired with his PC and wife Michaela has used them wirelessly.
The first thing I notice is that the product exudes quality and that the headphones feel feather light, despite their 275 grams. When you use Cloud Mix Rose Gold for games, you connect the detachable microphone. A built-in microphone is otherwise used automatically when the headset is operated as a bluetooth headset.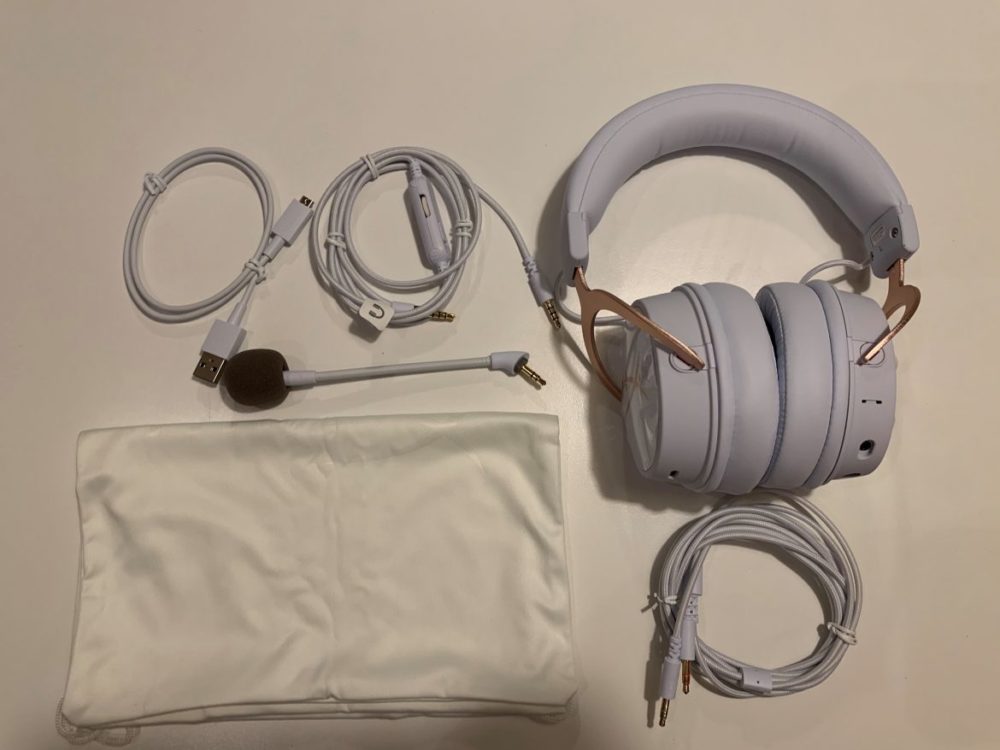 This is how HyperX Cloud Mix Rose Gold sounds for Gaming
I put in the Discord- certified microphone, plug in the 3.5mm plug and put on the headphones … It hardly feels like you have them on your head. They sit extremely comfortably, but still that I feel a little exhausted after a long workout. However, this is not something that Liam experiences, so it may have to do with skull shape as well.
The soundscape is truly superb; after playing 25 hours of Star Wars: Jedi Fallen Order, I can only attest that there is nothing to complain about in terms of sound quality and detail.
For multiplayer, it has, as usual, run APEX and Fortnite, but also Call of Duty. Something I have forgotten is how well a dedicated microphone sounds and works. It provides very good sound recording, no matter how it is placed, and those I played with actually reacted when I changed the headset precisely because of the lift in how well they heard me.
However, that is what I really want to raise the build quality. Compared to Hyper X Cloud II, it is really noticeable in daily use. With us, two Cloud IIs have broken through – admittedly partly because the family with children has been clumsy, but also because they are simply not very durable. Cloud Mix Rose Gold, on the other hand, has an extremely good build quality, which you should certainly expect considering the price tag of SEK 2,000.
Cloud Mix as a wireless bluetooth headset then?
Michaela: Out with the cable, away with the microphone and through simple pairing with the mobile, I'm ready to listen to good music (20 hours of battery life, keep their promises) while I do my daily chores at home. Here I immediately notice that the sound is not as good compared to wired connection. The sound quality does not stand out in the same way, but is clearly approved. Worth noting is that Cloud Mix Rose Gold supports the superior codec for wireless transmission – aptX – but it's a format that, on the other hand, is not supported by Apple's Gadgets (as in this case, the iPhone I used).
What unfortunately works the worst is the built-in microphone, which does not pick up the sound as well as the dedicated, removable one (which in itself is also reasonable and expected).
Summary
HyperX Mix Rose Gold is an interesting hybrid overall. As a gaming headset, it is superb and clearly approved as a bluetooth headset. If you really want both of these parts, it is a great buy! If you only want a gaming headset, it is still gold, but slightly expensive.