We have previously tested lures from the Danish-German collaboration and been very impressed (Sennheiser rarely disappoints on the sound side). EPOS Sennheiser GSP 602 can be briefly described as an alternative version of the GSP 600, but with a bolder color palette. The headphones are still wired and only in stereo. For this package, we also received from the manufacturer the DAC (external sound card) GSX 1000, an ingenious small USB box that will provide better sound quality, 7.1 sound and more features for both GSP 602 and your other, wired headphones. The question is whether the slightly breathtaking price tag of SEK 5,000 (for both) can motivate purchases? We have tested and give answers!
Appearance and feeling
Like the GSP 600, the GSP 602 is not a direct beauty. They are quite large, slightly plastic and to some extent reminiscent of the Astro A50 's curly creations. But like Astro, the sound quality is really excellent, which we will talk more about in the next paragraph. The headphones come with a foldable microphone model sturdy, which can not be removed and our copy was in midnight blue and retro-brown, a clearly nice color combo in our book (artificial leather on the covers, which makes them a little warm after a while). These are distinct gaming headphones, so judging their chic factor in town feels pretty harmless because they a) are only wired (few phones have the 3.5mm connection left) b) are clear gaming headphones with the big mic that does not can be removed. In the gaming sofa, however, they work really well.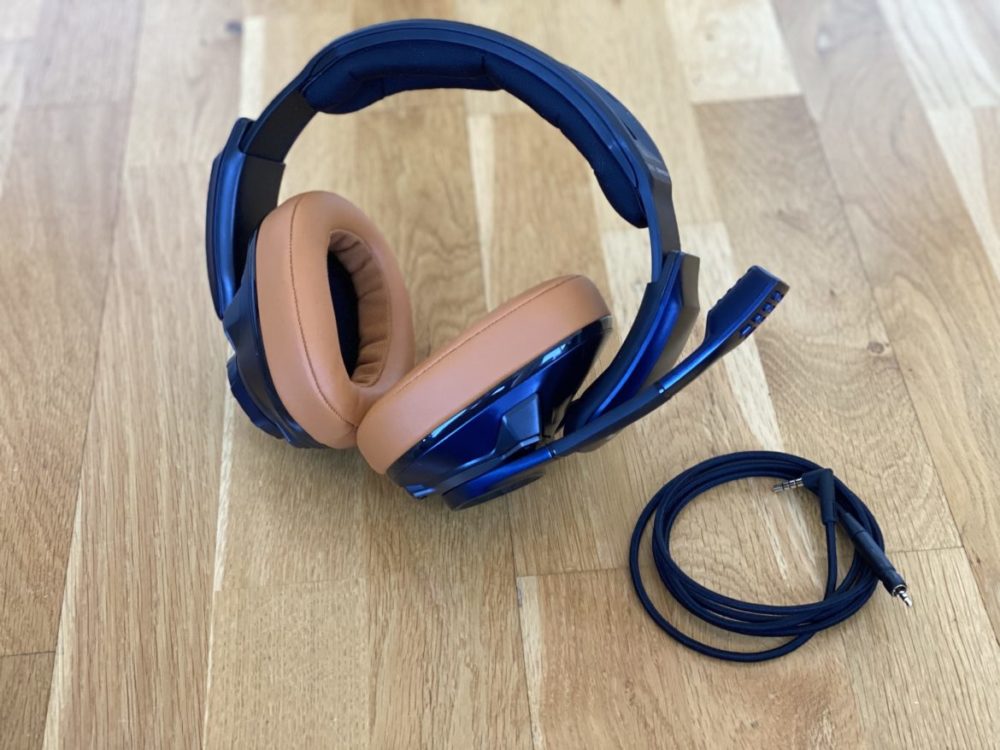 Despite the plastic, the GSP 602 feels solid in the build quality itself. They are firm and sturdy, no rattle or slack leads here. Honestly, they are perhaps a little too bulky, those with larger heads and / or glasses will feel that the headphones hug the skull firmly, the first few days we were actually a little tender after wearing them during our game sessions. But they close well and give as a bonus a kind of passive ANC (noise reduction).
Sound quality GSP 602
Epos Sennheiser GSP 602 is thus a closed over-ear handset with – we guess, nedymium diaphragm (not confirmed by the manufacturer) – 10-30 000 Hz frequency range and wired through a 4-pin minijack cable, or a two-part one for devices that can run separate audio and microphone (computers for example). There is no wireless, battery life or support for any other audio format is straight stereo. And straight stereo they deliver nicely – with some bravado actually. In games like the current Nioh Collection, a focused and at the same time dramatic soundscape is painted in Nioh 2, where what happens here and now gets to step forward in the spotlight, while the orchestrated soundtrack is like a background – as it should be in a good mix . Call of Duty: Black Ops – Cold War thunders nicely on the Xbox Series X and shows that the GSP 602 can handle heavy bass when needed in FPS games.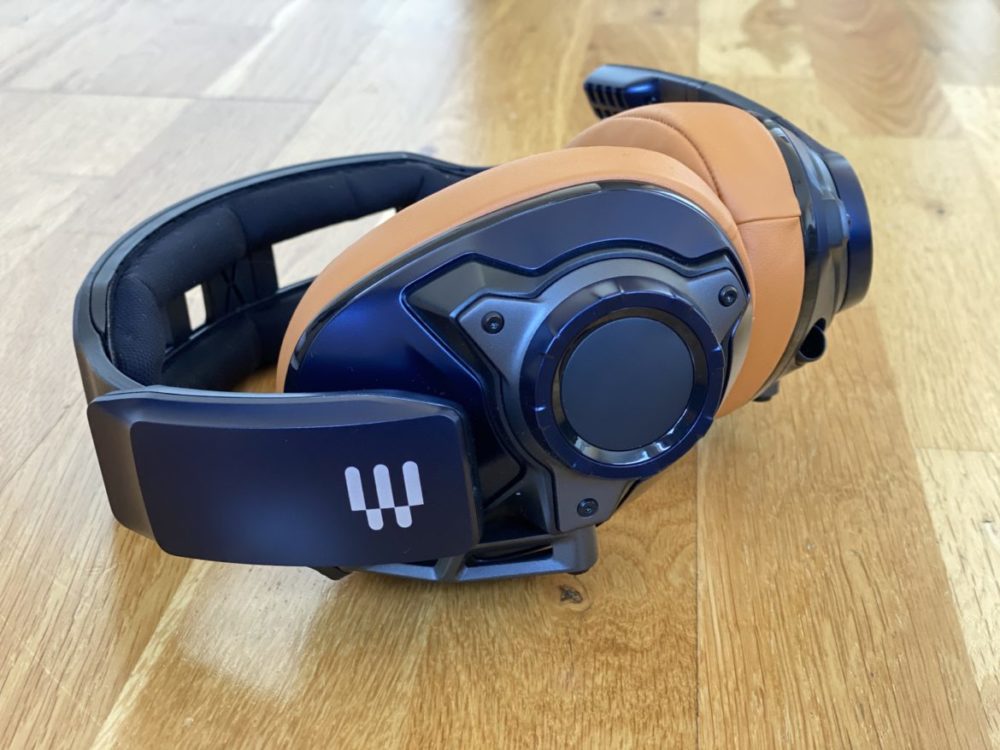 If we go over to music in the reference list, the Sennheiser sound is recognizable: strength, precision and some warmth, without coloring the sound profile too much. The headphones are a feast for well-mixed, calm songs like Eddie Vedder 's Society and Karen Souza 's eerily cool version of Can't help falling in love. The bass is a bit anonymous in faster hip-hop songs like the Ludacris classic Get Back – the bass keg that starts later in songs works better, but in the beginning the sound feels a bit disembodied.
The only function that the headphones have built-in is a volume knob on the right cover, which is also slightly tightened to spin.
GSX 1000 – external sound card with extra cream and features
In parity with the price tag on the GSP 602, EPOS Sennheiser also releases the GSX 1000, their intermediate model of an external sound card and DAC that gives you better sound and more functions on wired stereo headphones (all, not just EPOS Sennheiser's own).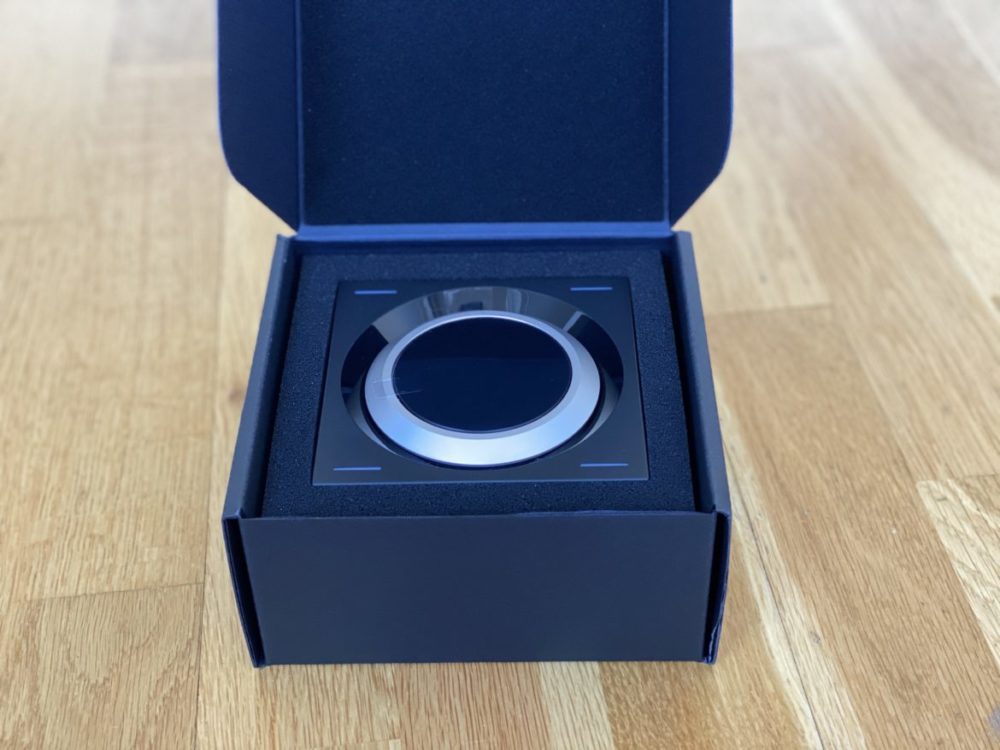 USB-A is starting to feel a bit mossy as the only connection today, but there is at least one of these left on most PCs and desktops, you with portable Macs must be prepared to run via adapter to USB C. The software is available in both formats, but the Windows versions felt a little easier for firmware updates and settings, we thought when we tested.
The GSX 1000's display allows you to easily control audio output (headphones or external speakers), various EQ modes (precision in games, music, movies or muted), surround focus (front, rear, all around), switch between 2.0 and 7.1 (virtual surround, which gives the right convincing effect) and finally a side tone mode to exclude disturbing environmental noise on different cover constructions and finally a mode to set the amount of reverb ("room echo").
In addition to providing surround function for stereo headphones, the DAC also improves the sound quality. Setting it to 2.0 with the music EQ gave more body and warmth to all music genres and also got the Ludacris song that GSP 602 had a little problem with, to play nicer. Unfortunately, the DAC only supports up to 16-bit depth at 44.1 kHz, although Windows supports 24-bit by default nowadays. A little disappointing for the price.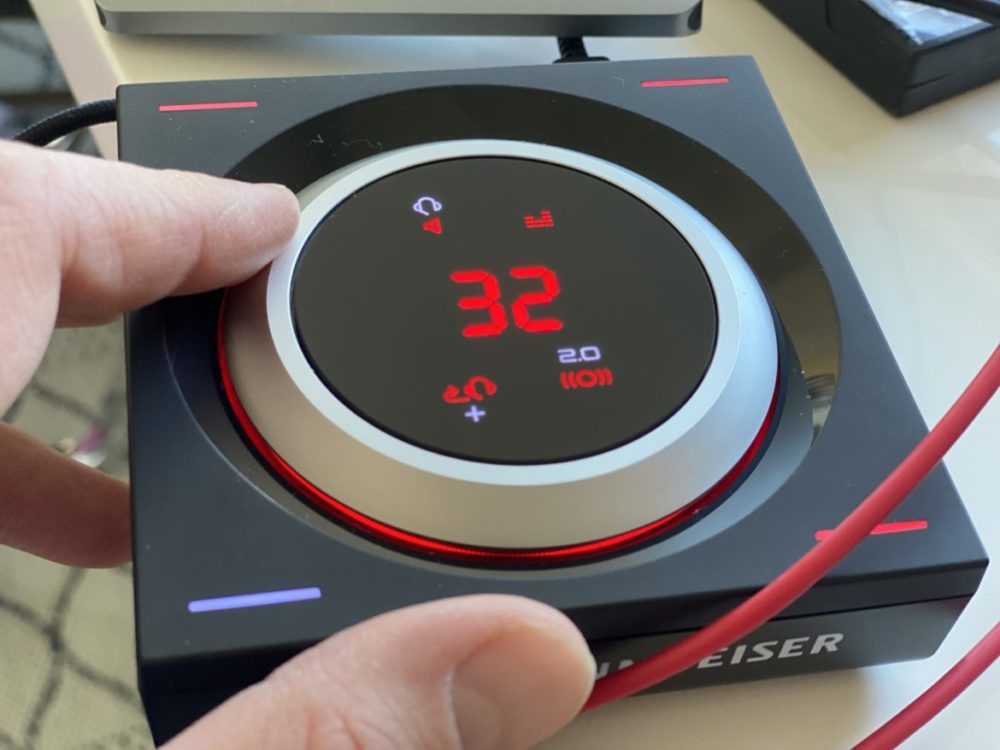 Another huge flaw is that the GSX 1000 does not work with consoles at all, as it has no solution for the consoles' way of (not) sending audio via USB. This will thus only be a gadget for you who play on a computer and want better sound quality or virtual surround (of which the latter is available with software on many modern Windows computers for a fraction of the price). Good product, but not fantastic for the price and the area of use is quite limited, as for example the Astro A50s DAC supports both PC and console.
Summary GSP 602 and GSX 1000
There is no doubt that the EPOS Sennheiser GSP 602 is a competent and well-sounding stereo headphone for gaming. This is good sound, period. On the downside, the headphones sit a little too tightly around the skull and lack many features other headphones in a similar price range offer – mainly wireless and some kind of surround sound.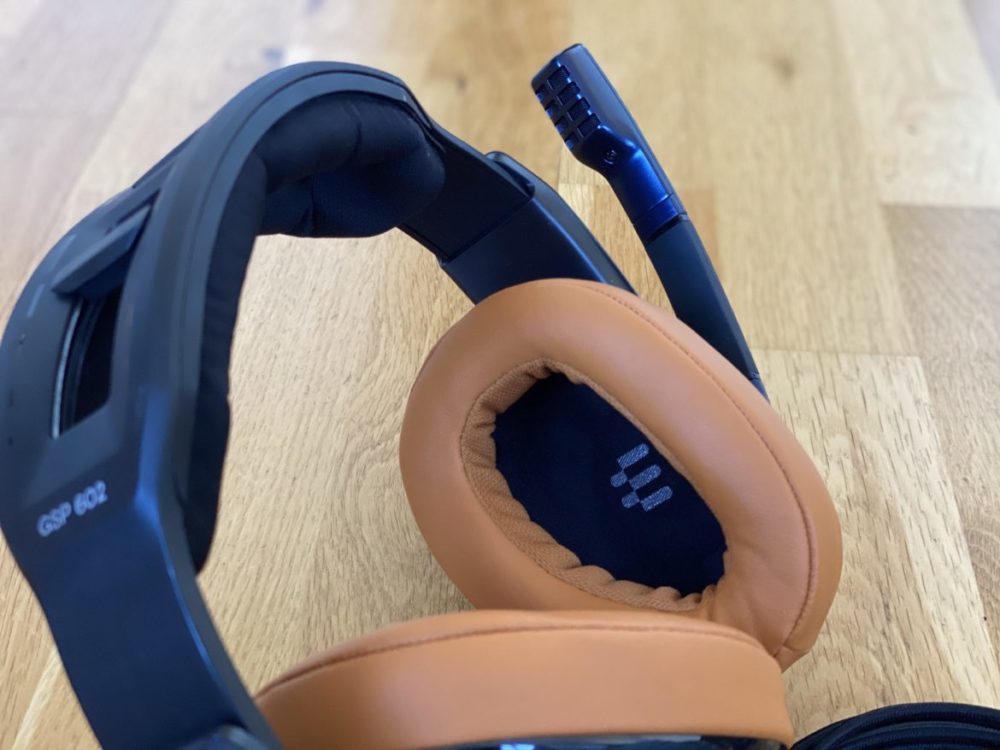 The GSX 1000, on the other hand, is a capable sound card, which both enhances the sound quality and adds a lot of features that the GSP 602 may lack "out-of-the-box", including 7.1 surround and well-balanced, preset EQ modes. For just over SEK 2,500, however, this is a really expensive DAC and even if you get a lot more functions than, for example, Soundblaster PLAY! 3, the actual sound quality in stereo is roughly comparable – and PLAY! 3 is then almost ten times cheaper. 7.1 and EQ (or headphones, if you like) are basically available for purchase in a DAC that is included in the exquisite SteelSeries Arctis Pro Wireless. Overall, the GSX 1000 will be too expensive an investment for anyone other than the hard core gamer who should have the very best (or if you have other, favorite hi-fi headphones in stereo you want to be able to use for games on the computer).
GSP 602 and GSX 1000 are both products with high sound quality that can definitely be recommended, but it is difficult to say that they feel affordable in relation to what other brands perform. But if you settle for stereo and play both games and enjoy music, you still get good sound in the EPOS Sennheiser GSP 602.
Note: The rating applies to the EPOS Sennheiser 602 headphones without GSX 1000. Reviews of both are given in the text above.