As you readers know, we at senses.se are very fond of headphones. There is something about these wonderful, relatively small, portable technical pieces that allows us to shudder with pleasure when the right sound marries the right headphones. But headphones are a bit of a jungle – why do they sound so different, why do the prices differ so much and can you really hear any difference when you have reached a certain quality level?
We answer the most common questions in senses.se's headphone school! (Please also read our philosophy on how we test headphones here on the site).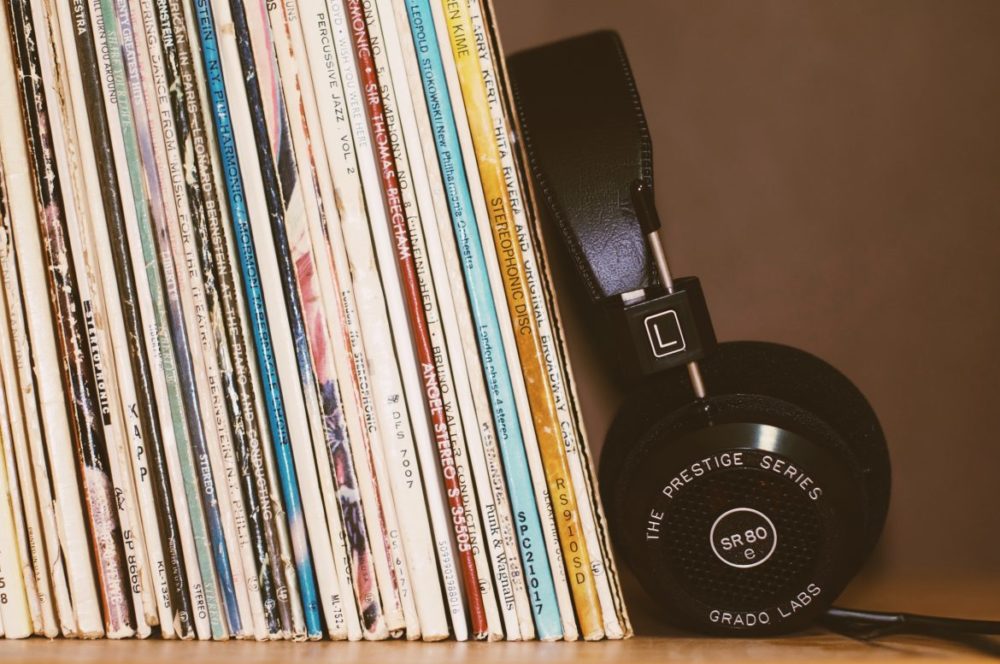 What is sound?
The question may sound rhetorical, but seriously – what exactly is sound? As we learned in physics in high school: " Sound is vibration in the air that causes pressure variations that propagate like sound waves, which in turn affects your ears. In other words, sound is created by setting the sound source in motion and the sound waves propagate through the air " . So sound presupposes a source (for example your computer playing a song) that sends signals to some kind of audio transmitter (for example a speaker or in our case, headphones that are like a mini-speaker near your ear) and a receiver (your ears and your hearing, the condition of which also determines how much of the sound you can absorb.)
Hertz (Hz)
Hertz is the standard measure of frequency, in which we measure the previously mentioned sound oscillations. The higher the Hertz, the lighter the tone. A normal person with good hearing can hear from 20 Hz (which is a very low bass tone) up to about 16,000 Hz (or 16kHz – kilohertz, extremely bright), although very young children and individuals can hear wider ranges than this and older people tend to lose their hearing over the years, in both segments but especially the upper ones. The vast majority of headphones for end users move within the range 20Hz-20,000Hz, ie with a certain margin in the upper pitch. There are also concept phones that can handle, for example, 8Hz-100kHz, but then you need to possess some kind of combination of bat and elephant hearing to take advantage of the extra sound range. The theory behind this is that headphone and speaker elements that handle wider Hertz range also have higher quality, are more sensitive and responsive and therefore are also perceived as better sound by listeners – despite the fact that most people over 25 can no longer hear over 18,000 Hz.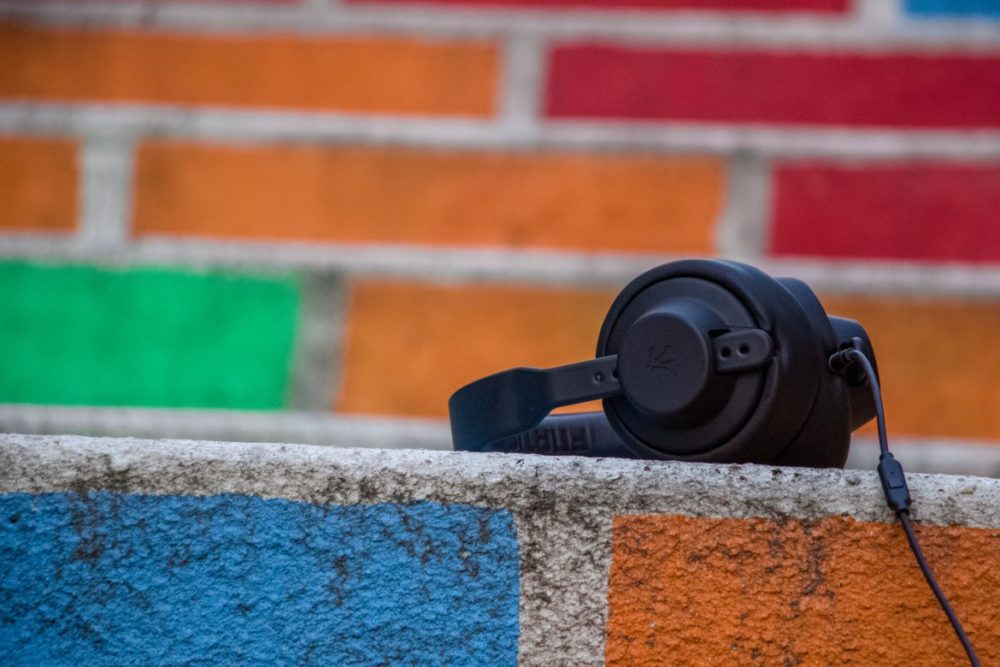 Impedance (measured in Ohm – Ω)
To create sound in a speaker, we need to set something in motion (see the definition of "What is sound?" Above). Impedance – or resistance as it is also called – is the electrical resistance for sending current through a certain conductor (for example a copper cable). Headphones for home use often end up somewhere around 32 Ω, as it is quite enough impedance to be able to be powered by portable devices such as smartphones, mp3 players, video game controllers and so on – devices without particularly large amplifier muscles. A proper amplifier can drive almost any amount of resistance, so there are also some headphone models – for example from Sennheiser – that have different impedances for different uses: lower for portable and higher for pairing with amplifiers. Headphones with low impedance will be easy to operate and can play high (maximum volume) on most devices, but then probably with lower sound quality and interference in the form of distortion. A slow-powered pair of headphones (like a slow-powered speaker) works technically with a too small source, but then learns to play very, very low in volume. So it is important to think about which audio source you should mainly use your headphones with.
Speaker elements – type of construction
The speaker elements that sit in your headphones are divided into three main design techniques:
Dynamic elements – the most common (and most cost-effective) solution is dynamic elements. The sound in these is built up by current being sent through an ultra-thin, metallic coil that is magnetic and reacts with another magnet in the construction. This means that the coil moves back and forth quickly and thus moves the speaker diaphragm to which it is connected (you know, the one you really want to press but absolutely should not …). In turn, this creates air currents that carry the sound waves to your ears and voila, you perceive sound. Roughly estimated, well over 95% of all headphones for home use are in this segment, but of course with very varying quality of covers, metal and speaker diaphragms (which are often directly linked to price). Advantages: usually most sound for the money, can easily play plenty of bass (Dre's Beats, for example, are dynamic). Disadvantages: Large variation in quality (usually in direct relation to the price). Low quality coils can cause less distortion of the sound at high volumes.
Magnetostat element (Planar magnetic / "Orthodynamic") – this is an interesting intermediate position between dynamic and electrostat (which is the next level / type of element) and is available today at a fairly small click manufacturer focusing on audiophiles, such as Oppo, Audeze and Blue Microphones. A magnetic field is created by two perforated metal plates. But instead of a coil that moves, it is a thin plastic film with metal foil that creates a membrane, where the speech coil is etched loops. When the loops receive a signal in the magnetic field, a current is produced which causes the diaphragm to begin to oscillate. This provides a wider and more naturally detailed sound spectrum and often requires more expensive, larger magnets to get the film in the right vibration. (Yamaha calls these elements Orthodynamic, which is the same thing as magnetostats, but is Yamaha's own marketing department that invented, which has gained a foothold in some retailers / services). Advantages: The best of both worlds? Price picture that is not much above really good dynamic lures, while you get the superior sound resolution, but with a faster and more detailed sound picture and almost no distortion thanks to the technology. More reliable due to fewer moving parts that can break and more evenly in impedance, which helps the amplifier. Disadvantages: Often starts at significantly higher price levels than dynamic lures. Can place higher demands on the sound source and can usually not match the width of the sound image and the deepest base of the very best (most expensive) dynamic models.
Electrostatic element – Electrostatic technology is not new in itself, it has been in headphones since the 70's actually (ask an old-school DJ about the brand Stax and check the reaction). The German premium brands Sennheiser and Beyer make headphones with this technology today and it is still just as good (perhaps the best) but hardly for ordinary, deadly knuckles. A pair of really good electrostatic headphones costs between SEK 70,000 and 600,000 (Sennheiser concept headset Orpheus – chanted "the world's best headphone" – can be found here) and it is obvious that these headphones are for millionaires, serious audiophiles who live for music or who pure display objects of German sound engineering. The technology in the electrostat is an extremely fine mylar film that is only a few microns thick ("lighter than air" it is said) and can swing without the help of external magnets. The sound painted through this technology is unbeatable from a detail and scope point of view, but since the electrostat film cannot swing as efficiently as the other technologies, it has historically had problems creating rich bass, which explains Martin Logan's extremely well-sounding and unique speaker designs with a electric metal diaphragm that rises from a heavy bass box (and costs around SEK 70-80,000 per pair for the entry-level model). Advantages: Incredibly clean and high-resolution sound image, lightning-fast response in treble and midrange registers. Disadvantages: So expensive that they are hardly aimed at ordinary users, old electrostatic headphones require additional external sources (in addition to good-sounding amplifiers) to be able to operate. No headphones that work to pick up on the go and connect to the phone.
Speaker diaphragm – size
Measured in millimeters when we talk about headphones. A larger diaphragm can normally play deeper bass (lower Hertz), but often requires more cream (= has higher impedance). 40 mm is most common, although 50 mm is not far behind in the representation.
The construction of the headphone cabinets
In-ear: to insert the entire element into the ear's ear canal. Good for you who want to wear something discreet or train with them. Example Plantronics BackBeat GO 3.
On-ear: A cover that sits "on" the ear, usually the technology used in conjunction with ANC (active noise canceling), noise-reducing lures. Example Creative AURvana Platinum.
Over-ear: Covers the entire ear, most commonly among headphones aimed at audiophiles (music lovers). For example, Blue Microphones Sadie.
The covers can in their design be open (which then leaks out sound, but "opens" up the sound image) or closed (does not leak, increases the base and is in principle a requirement for active noise reduction).
There you have the basics of what you should be aware of and take into account when choosing headphones. Of course, there are additional features, numbers and abbreviations (such as effect, SPL and other goodies) but it may be the basis for lesson number two, sometime in the future. ?