Blue Microphones is an American brand that most of us probably associate with the latter part of their name: microphones. Their Snowball and Yeti are two of the most popular quality microphones for podcast creators today. Blue Microphones has long marketed itself as an affordable professional alternative in sound, with a kind of "studio" profile where, among other things, the hip rock band Imagine Dragons was used as a poster name. Their older model Mo-Fi headphones have sold well in the US and now they are making an offensive in Europe and Sweden by offering as many as three (soon to be four) new headphone models in different price ranges – from at least SEK 2,500 (Lola) all the way up to the big sister for SEK 7,500 (Ella). In this review, we are going to listen to the middle sister: Sadie.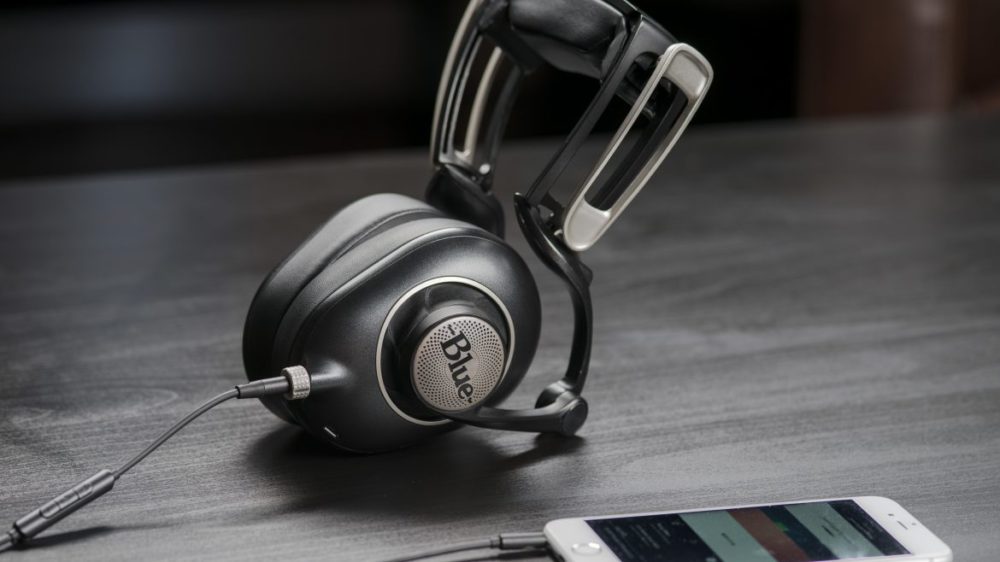 Sadie maintains Blue Microphone's stripped-down design and professional musician feel. You can almost see a whiskey-drinking singer-songwriter wearing these headphones in the studio while he tracks various instruments to his latest song in front of him … The headphones contain a built-in amplifier, which improves the sound completely analogously through Blues' own low frequency -improving sound chip. No digital magic with EQ adjustments á la DSP, but a completely analog improvement of a completely analog signal. The amplifier has two modes: ON, which opens up, amplifies and improves the audio signal significantly on most songs, and ON +, a slightly more aggressive enhancement mode that is intended to fill in mainly the bass frequency of old vinyl recordings. The amplifier can also be switched off completely and then the headphones are driven passively via the included 3.5mm cable and can be used for as long as you want without having to charge (charging the built-in amplifier takes about three to four hours, then it lasts for round throws 12 hours of listening).
Sadie has a smart construction, which sits quite comfortably on the head, while you get a lot of freedom to adjust the earmuffs to individual fit and wishes. The package includes: a nice carrying bag to transport them in, 1m USB charging cable, a 3m long audio cable (3.5 to 3.5mm), a 1.2m audio cable with microphone and hands-free buttons specially adapted for Apple iPhone models and a plug for connection in 1/4 input (the input usually found on full-grown amplifiers). The headphones have a 50mm diaphragm of dynamic construction with "reinforced fiber" and a slightly boosted frequency range of 15Hz-20kHz. The weight of 444 grams may seem the heaviest, but thanks to the nice construction and smart distribution of pressure points on the head, Sadie does not feel heavier than the average handset with a focus on music.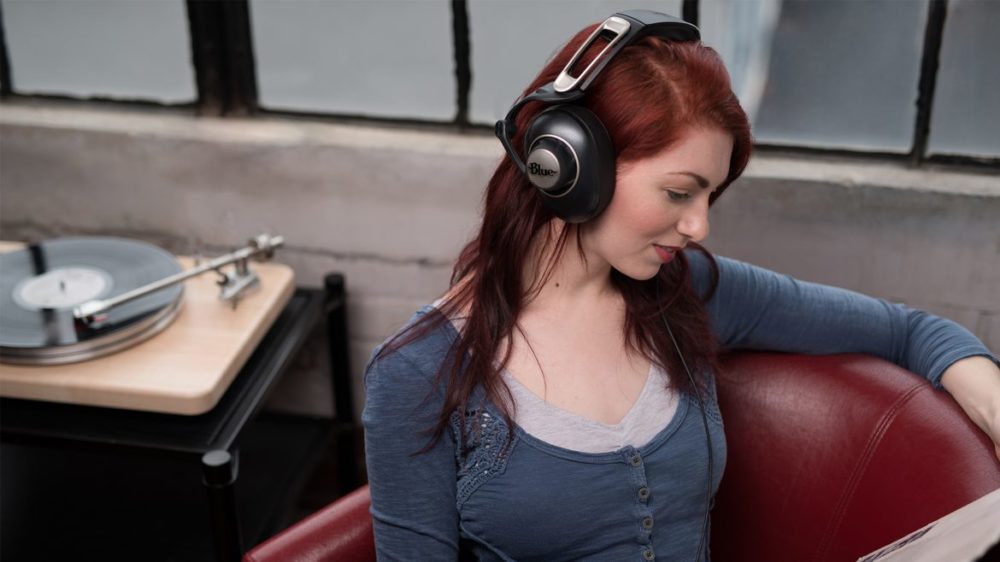 This is how Blue Microphone Sadie sounds (please read our philosophy on how we test headphones)
We started our list of reference songs and let Sadie try to seduce us. In passive mode, the headphones feel slightly sluggish and require more volume than otherwise (the slightly higher impedance of 42 Ohms probably contributes to this). The soundscape still feels fine-tuned and refined, the details in David Bowie's Space Oddity present themselves in a slightly new and interesting way and the heat in Ryan Adams' otherwise slightly hoarse voice raises the temperature in Lucky Now. If you switch on the active mode (ON), the sound image gets an immediate lift and goes from good to very good. The definition becomes sharper and the whole sound picture gets a real boost, not least thanks to improved bass – which can feel a bit modest in passive mode. What immediately strikes one when you first listen to Sadie is how nice and high resolution they sound and how incredibly loud they can play! You can easily give yourself serious hearing damage if you pull on too high and the manual also warns you to start at a lower volume than you may be used to – listen to that tip.
The headphones do not stand up as well when you go to sound material that longs for rich and snappy bass. The new HipHop favorite on the editorial staff, Nacho Picasso, certainly does not sound bad but still not quite as heavy as he usually is and Rain Drops lacks a bit of the swing and pulse that a dedicated bass otherwise gives. Hard rock, on the other hand, sounds really good, for example Disturbed, whose superb Stricken makes it pull the neck muscles properly.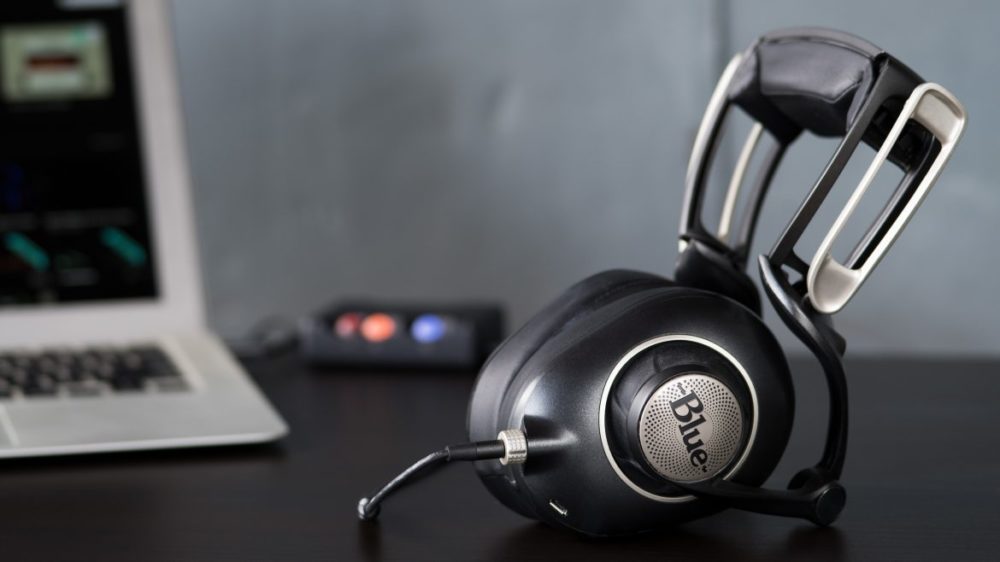 We pulled on slightly older recordings from the 60s and 70s, vinyl material simply and turned the built-in amplifier to ON +. Jaques Brel 's hoarse voice feels like it's coming from inside our skulls and the Sex Pistols' revealing punk sound is just as gaping but still controlled as we want to remember it from ancient Hi-Fi facilities. Very nice result then. Sadie is like made for music genres like Tom Petty and The Heartbreakers. On the other hand, we may think that ON + colors modern recordings a little too much with extra bass, so we would recommend that you mostly leave the headphones in the middle position (ON). If you remove the headphones, they stop playing when the amplifier is active, to save battery power.
If we go over to film, we find that these lures, like the majority that connect via 3.5mm analog cable, only support stereo. But what a stereo it is. Skarsgård's Tarzan offers a terribly detailed sound image, where every sound effect, thump and explosion is like a slap and the soundtrack feels so present that it helps to suck one into the film further. Superbly sounded Inside Out from Pixar also gets a lift and an intimate sound image with just the right amount of bass, well-defined treble and midrange. Blue Microphone Sadie is perhaps a little too tight around the skull to be comfortable to watch an entire feature film with – they are not as comfortable to wear as, for example, SteelSeries Arctis 5. But they sound significantly better (which is expected given the price tag). If you want a headset that makes you forget everything you thought you knew about how movies and TV sound in headphones, then Sadie is really not a stupid candidate to begin with.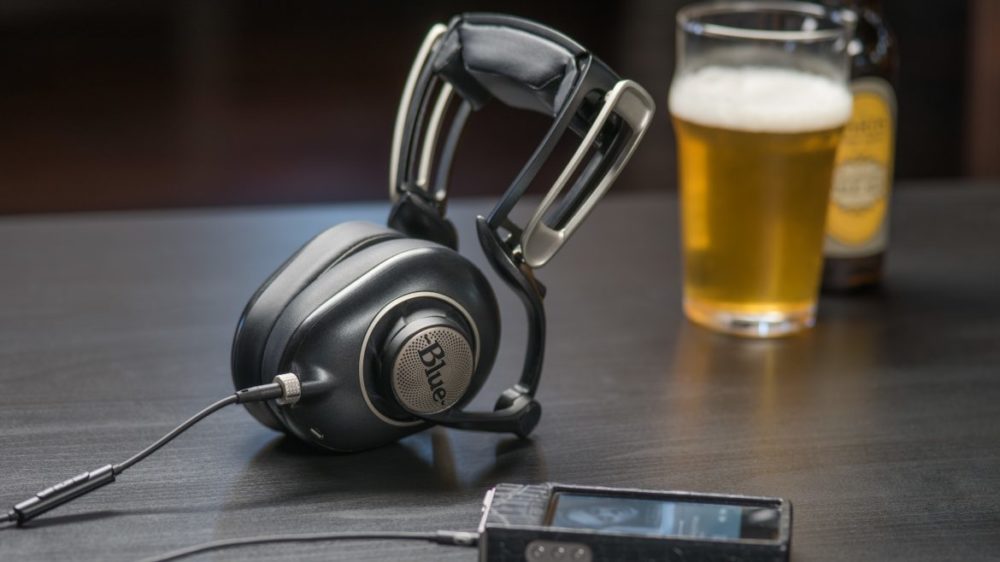 We did not have high expectations when we paired Sadie with the PS4's wireless controls. Does the poor bluetooth controller manage to run a studio-certified handset? The answer is: absolutely. High-current Tekken 7 got an almost cinematic quality, with voices in different languages that flowed through clearly and distinctly, while the soundscape with background piano and more chaotic fighting songs came into its own. Talk about rubbing salt in my wounds – d'oh! Blue Microphones has created a really competent all-in-one.
Summation
As you can hear, we are very impressed with Blue Microphones Sadie headphones. They are nice, sound really good and have a width in their area of use, despite the audiophile stamp. At the same time, they come with an associated audiophile price tag of about SEK 4,500, a not entirely insignificant amount of money for a couple of dynamic lures. For that price, we might have wished for wireless support and aptX, something we will get in the, in Sweden still unreleased model, Satellite. If Satellite then sounds as good as Sadie remains to be seen, we will have the opportunity to return to it. We are then left with a headphone that really lifts details, paints a catchy from time to time a little bass-poor sound image and a price tag that is perhaps a few hundred bucks more than we would like. But there is no doubt that Blue Microphone Sadie is a cannonball in the segment "dynamic headphones under SEK 5,000". Welcome to the favorite list, Blue Microphones – we are very excited about the sequel!