Every home theater fan out there knows what Supra is. The Swedish cable manufacturer from the idyll on the west coast offers everything from simpler speaker cables to luxury products with gold plating that costs SEK 10,000 (for a single cable). Now they are also entering the True Wireless segment with Nero-TX, a pair of headphones that impress and have a very nice price tag in addition.
Individual fit
In terms of design, the Nero-TX is rather bland. Two sober, basically symmetrical earbuds depend on the R- and L-marking to put the right auger in the right ear – they are so similar and uniform (the advantage is that you can put them in any magnetic place in the charge). caset). The fit is a bit of a gamble on True Wireless, because the shape of the ears and ear canals is so very individual. For the undersigned, they sat reasonably – not as ergonomically perfect as Creative Outlier Gold, but more stable than the Panasonic RZ-S500W. Once you have sat in and angled them correctly, however, they sit well and also provide generous bass, if the angle and size of the pillows are optimal. I was able to pick the XL size from the Panasonic RZ-S500W's ear pads (which is an extremely unusual size to get) and then the Nero-TX was a hit. Supra also sells a package with Comfort Tips, which are slightly more expensive and luxurious pillows in malleable material. These that are on the market today are not specifically designed for TWS, but it is on g according to initiated sources. The test specimens were only available as Small / Medium, which still worked above expectations, but it will be fun to return to them when we get the size larger (these Comfort Tips fit most headphones that run silicone cushions so it is well worth check out for you who want a lift in comfort for reasonable money). On some music, some of the elasticity in the base disappeared with these thicker, malleable pillows, so again, it's best to choose according to priority and preference.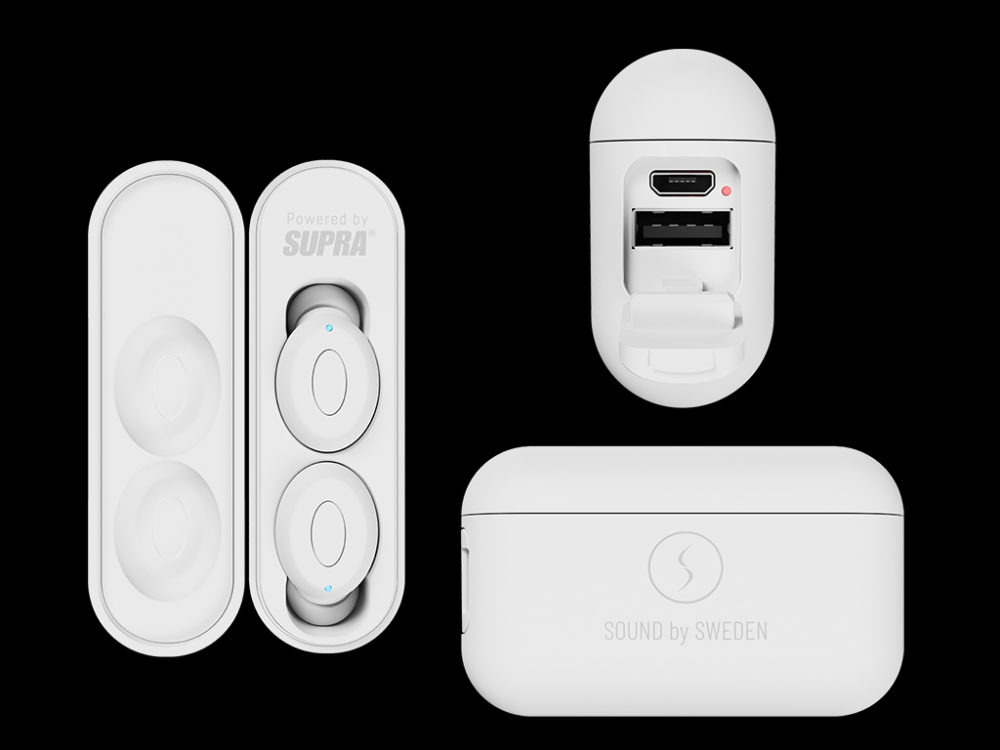 Nero-TX: Versatile charging case
The headphones come in a rechargeable box (case), as usual for true wireless with a fairly standard size – slightly large for the trouser pocket, but not unreasonable in any way. The difference is that Supra's case, fully charged, lasts for a full 80 hours of playing time, which is a crazy impressive number (the headphones can handle five hours continuously, so this is playing time on several charges). The box is charged via an outlet that is hidden by a rubber port, where you will find a – somewhat narrow – USB-C connection (fits perfectly with the cable that is included, but not many others we had in the office) and a USB-A output, which gives you a combined powerbank, where you can also draw power from the box if needed, if you need to charge your smartphone, for example. Clever function and impressive specs.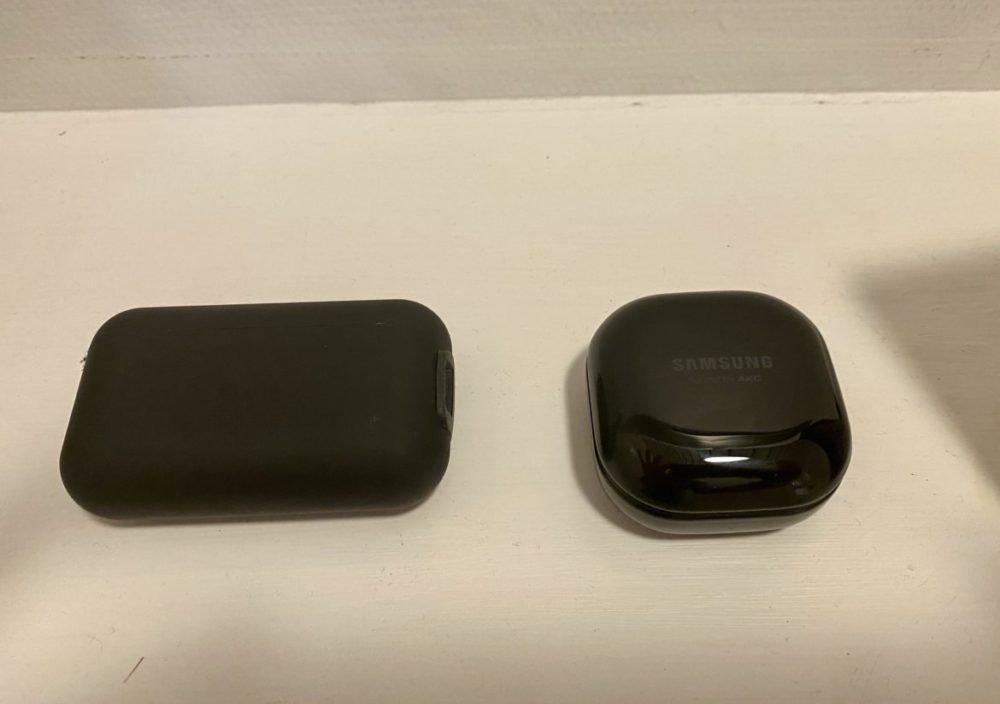 Sound over the price range in Nero-TX
The sound then? It must be described as very good. For the price, it's actually spectacularly good. Nero-TX costs around SEK 900 and they sound easy as TWS headphones that cost twice as much. We talk about warmth, closeness, attack and flair in an impressive versatile midrange while the base is not skimped on either (if you get just the right size of pillows for your ears). What impresses a little extra is how "wide" the Nero-TX is in its sound; they fit basically all genres equally well: from Nisse Löfgren's live recording of Bass & Drum Intro (perfect for testing rooms and instrument definition) to Handsome Family's more rhythm and percussion driven Far from any Road. The question is whether Nero-TX is not the closest quality we have so far only received in over-ear headphones? Even a difficult-to-reproduce song, like Black Sabbath 's Sabbath Bloody Sabbath, does not sound too light (Ozzy's voice), too fragile or too thin, but well balanced.
Requests for the next version
Nero-TX is evolving, our copy is so fresh that the USB-C port is, for example, a completely new feature (was micro-USB in the previous incarnation, which is still stated in marketing materials). So we take the opportunity to write a little wish list for the next version when we are still working: In addition to the already mentioned fit, we would like to see the inclusion of more audio codecs. For the price, we are more than happy that we, in addition to SBC (which must exist) and AAC also get aptX, but we play with the idea of how much additional sound you could squeeze out with LDAC or aptX HD. Licenses certainly cost, but hopefully we can see it in the next incarnation without the price going up so bloody (50-100 SEK max)?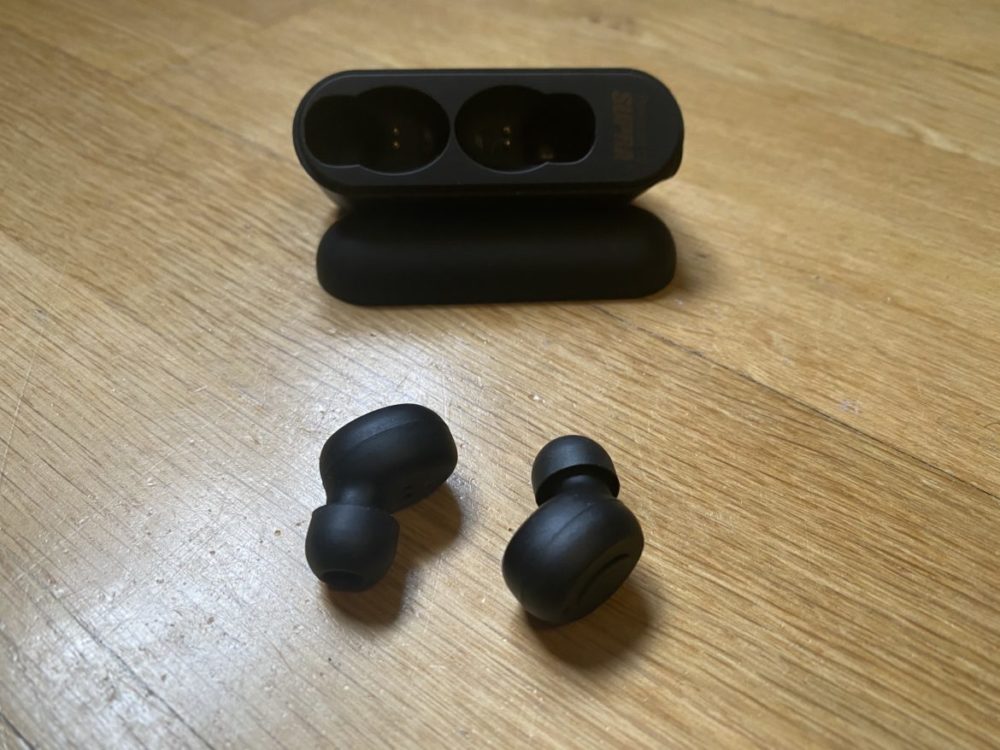 Bluetooth 5.1 (or later) would also be nice, not because Bluetooth 5.0 is something wrong, but it would provide longer, wireless range than what the headphones have now (we measured about 20 meters without major obstacles in the way).
Supra Nero-TX: Summary
Just stand up for the tribute chorus: Supra Nero-TX are a pair of fantastic True Wireless headphones that hit far beyond their weight (read: price tag). With a small deduction for fit, the top rating is not far away and we get a v2 with a little more ergonomics, LDAC / aptXHD and about the same price tag, so the top rating is given. This is currently the most interesting choice for TWS headphones on the Swedish market and clear new references in the budget segment (even if they stand up well even to the middle segment, purely in terms of sound).