True Wireless sacrifices bluetooth bandwidth for the convenience of completely connecting two earphones wirelessly. This is the premise you have to buy when purchasing the technology as a headphone alternative. In many cases, the loss of quality is perhaps negligible; the portability and flexibility of having them in your pocket may trump Hi-Fi audio or – in the case of podcasts and audiobooks – become rather irrelevant. Can Panasonic change that when it launches two models of TW headphones on the market in early July? We at senses give our opinions on the larger model, RZ-S500W, after a month of use.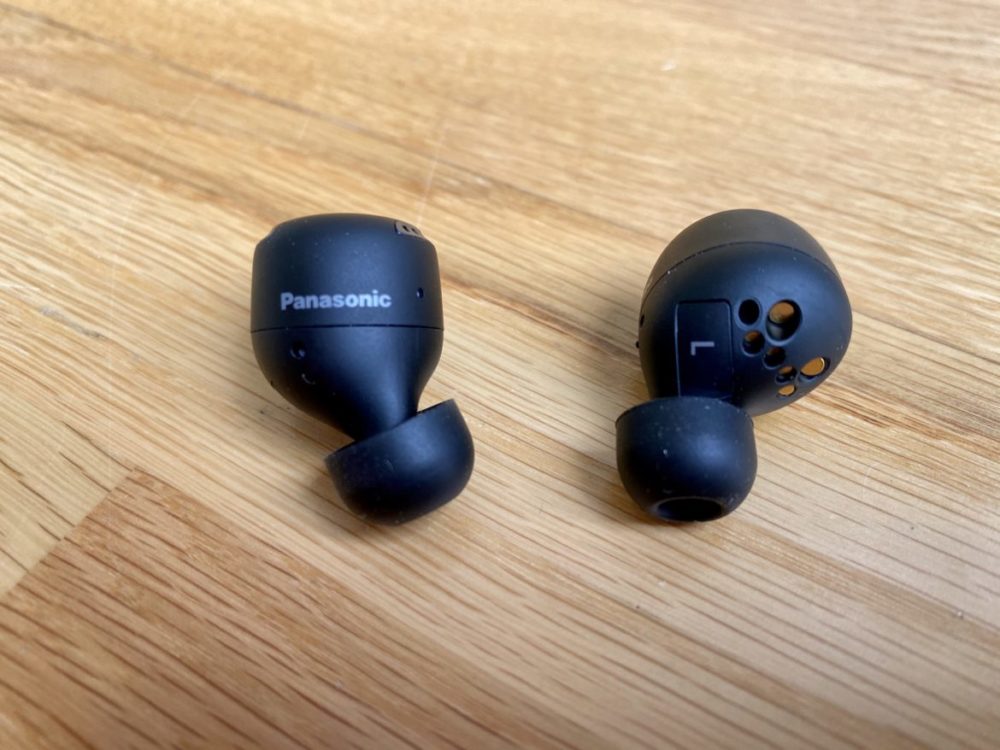 Panasonic RZ-S500W comes equipped with Bluetooth 5.0, which among other things will provide better stability in the connection and lower energy consumption. Panasonic prides itself on 19.5 hours of use on a fully charged carry case (6.5 hours in the shells themselves) and we can say that those figures match quite well with our measurement (with the ANC turned on and medium volume). Charging the headphones and case fully takes about four hours or they can be quickly charged in 15 minutes, which gives just over an hour of use (via USC-B and potent PD charger).
Technology and Fit – RZ-S500W
Panasonic RZ-S500W comes with as many as four pairs of plastic plugs for the ear canal, with the slightly strange sizes: small, extra small, large and extra large – no medium then. You should have the largest size you can comfortably carry, for the deepest bass and most effective noise reduction (ANC). Panasonic even has its own, two-way system for the ANC called Feedforward Noise Canceling (FF-NC) and Feedback Noise Canceling (FB-NC), which processes audio both analogously and digitally for the most optimal purification of environmental noise. And it works well, especially if you can "block" the ear canal with them properly. Maybe nothing that would drown out an aircraft engine, but well approved for daily use in an urban environment (but beware when walking across the street, for God's sake!).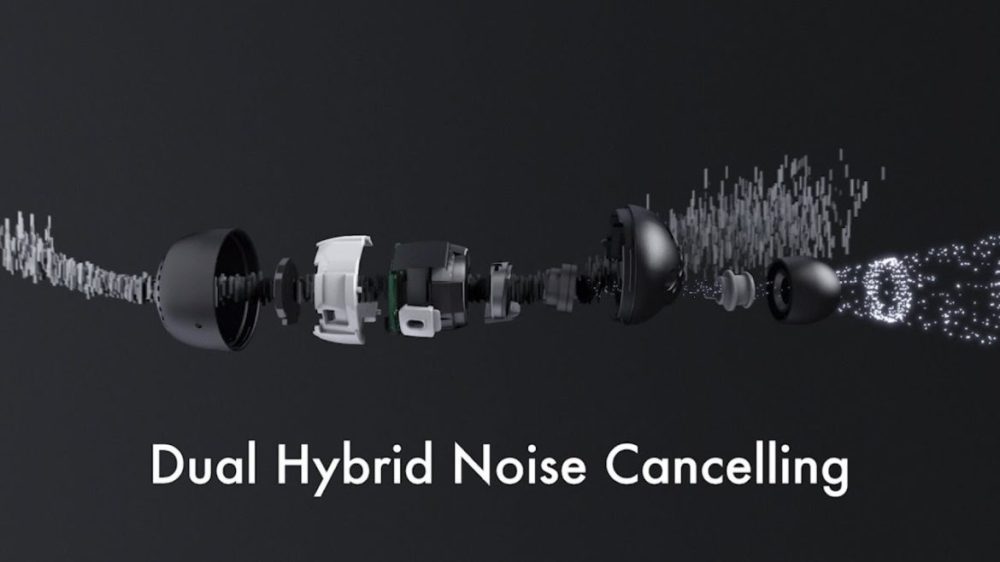 Unfortunately, the weight balance and construction are not completely optimal – the snail's main weight is in the body, and the part that goes into the ear is not very long, which makes it a bit of a lever effect which means that the headphones are not always as stable as we would (different sizes were tried). It goes well as long as you sit down and listen, but if you are going to train high impact or cycle, it sometimes happened that one of the snails jumped out. There, Panasonic has something to learn about form from Creative Labs, whose Outlier Gold fits absolutely best of all True Wireless headphones we have tried so far.
The company has chosen to invest in Apple's AAC standard sim audio codecs (just like the dominant players run in AirPods) and SBC (which must exist), which at first felt a bit disappointing. We had hoped for at least aptX, or – even better – a high-resolution Bluetooth format such as aptX HD or Sony's LDAC, something Panasonic managed to squeeze it all into in its exquisite over-ear headset HD-605N. aptX HD costs license money to Qualcomm, so it can be a factor, but LDAC is a completely open standard, free to use (but apparently not completely nailed, according to Panasonic's own technologies). At the time of writing, there are no True Wireless headphones on the market (as far as we know) that support aptX HD or LDAC, but one could have hoped that Panasonic would be first there and have a strong trump card in hand against the ridiculously dominant Apple.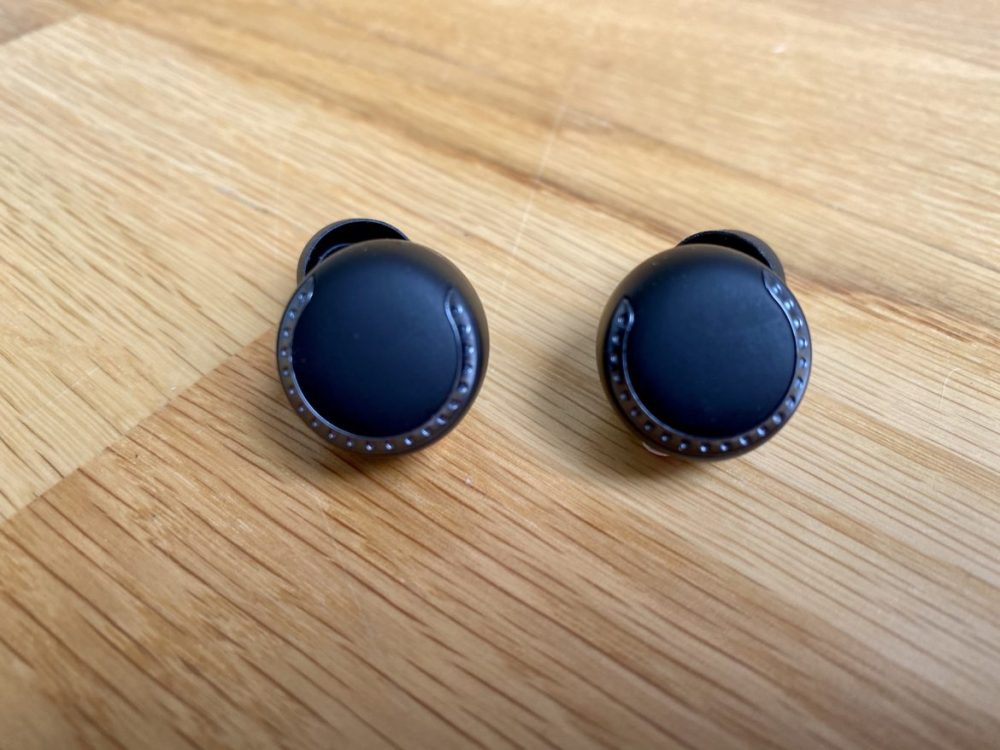 Panasonic wants you to control the headphones completely with your voice and a few presses, so you never have to pick up the phone from your pocket. Together with our Android, it worked fine with Google Assistant and also with Siri, via iPhone (as helpful as these AI assistants can now be in the current situation). But in all honesty, it's much faster to just pick up the phone and do what you're supposed to do with a few quick taps, instead of trying to speak like a secret agent with your finger to your ear and hoping you're perceived right. However, raising and lowering the volume is practical to be able to do directly against the snail, instead of fiddling with the mobile phone every time.
The RZ-S500W are also IP4X-rated, so you can sweat in them with a clear conscience as well.
Sound quality
AAC is, despite the limitations, not a bad format and the RZ-S500W sounds good. Very, very good indeed. The base feels rich and warm and the 8mm "large" membranes in neodymium create a surprisingly large sound, for the format. The base is of course not as deep as on an over-ear headphone, but it still swings well in Junge Junge's Run Run Run, while the middle register and treble remained clear and well divided. The slightly larger membrane is nicely used by muted tones as in Post Malone's rockstar and for acoustic music – as live recordings, they were also excellent.
The question is whether the RZ-S500W can be the market's most well-sounding True Wireless headphones right now? We probably actually believe that. They sound a little sharper than the previous reference, Creative Outlier Gold – with deeper bass and increased detail and now we are actually starting to approach sound quality levels that allow even audiophiles that we can imagine to take the thousand times smoother TW headphones in front over -ear models on the go. Not bad, Panasonic.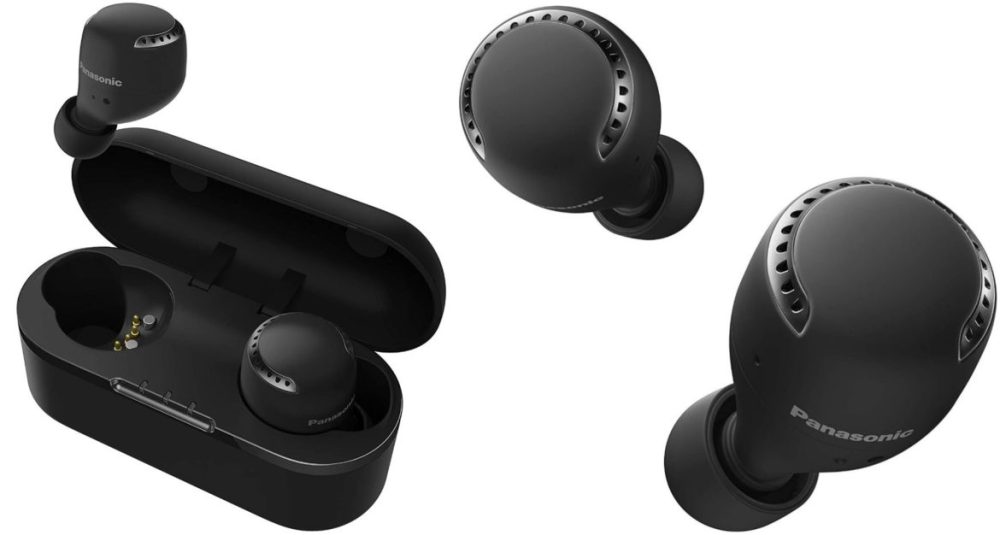 RZ-S500W – Microphones
Panasonic makes a big deal out of beamforming technology in the six, built-in MEMS microphones, which will record you from two directions and with a focused focus on your oral cavity. Unfortunately, the result is not as good as the pitch; it absolutely works to talk on the phone via the RZ-S500W, but the speech is perceived as muffled and distanced by the other party, clearly inferior quality than having the phone to your ear. This can possibly be improved with future software, but at present the mic is not a direct selling point for just these tricks. Unfortunately.
The app
The better is Panasonic's audio app, which can both update your headphones and help you find them via a kind of built-in Tile function, either by GPS positioning or by playing sound (however, this requires that the headphones are always on, never in condition -by, which sucks up some extra battery, especially if you always leave them on). Here you can also set the level of ANC (unnecessarily much noise reduction can shorten the battery capacity and also add distortion), and use Amazon Alexa, which has not yet gained a lot of ground in Sweden.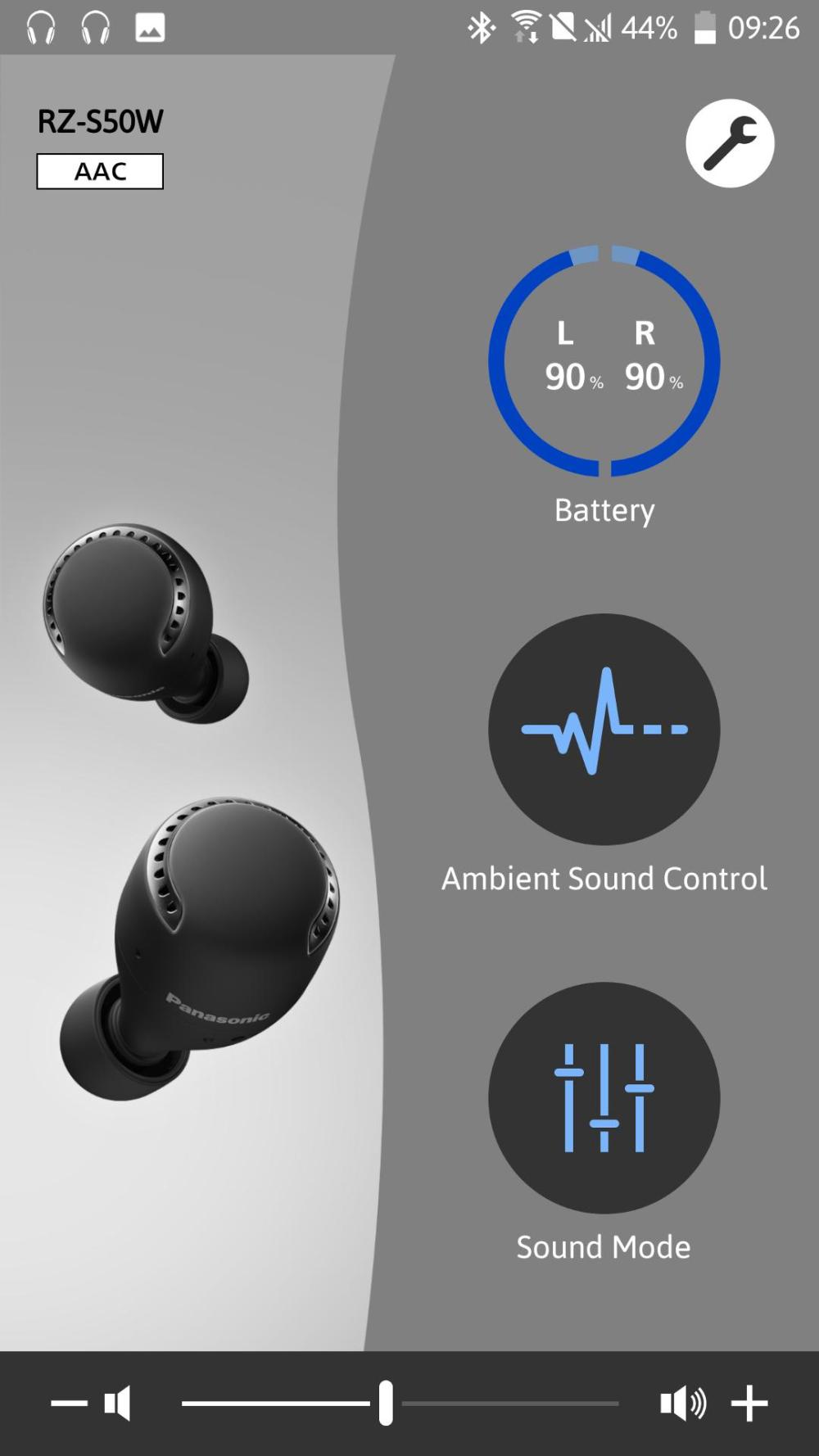 Summary – Panasonic RZ-S500W
The Panasonic RZ-S500W is the Japanese giant's first attempt at the fast-growing True Wireless market, and as an introduction it must be praised. The company has a long tradition of creating great TVs, superb UHD 4K Blu-ray players and good-sounding headphones, so even though the RZ-S500W may be a bit of a first try, they still sound very, very good. The price tag around SEK 1,700 is dangerously close to the main competitor, but that still makes them highly interesting for you who are looking for TW headphones that sound as good as possible. The fit and the mic are currently a bit of a disappointment, but the former is completely individual so it can be experienced better depending on whether your ear shape is more suitable for the design.
Footnote: Panasonic also releases a little brother to this model, the RZ-S300W which has a smaller diaphragm and fewer functions (no ANC among others), at a lower price tag. For many years now, the company also owns Technics, and that brand will soon release a pair of more luxurious true wireless headphones (EAH-AZ70W) that will have a full 10 mm membrane and a few other goodies (including a higher price tag). We at senses will soon receive our test copy and will report how it stands against these.