Panasonic RZ-S500W and Technics EAH-AZ70 are very similar and this is not surprising, since they both come from the same company (Panasonic owns Technics and uses it as a "high-end" marker on the audio side). But the headphones still have some. internal and external differences that we will take a closer look at in this test.
First out, the superficial: Technics EAH-AZ70 exudes conscious design, taste and premium thinking. The case is enclosed in aluminum (instead of plastic), the wireless earbuds are edged in brushed metal, like Panasonic's luxury remote controls, and they shine a little discreetly handsome, like a more expensive designer watch. These are clearly True Wireless headphones aimed at the style-conscious consumer who does not chase the lowest price.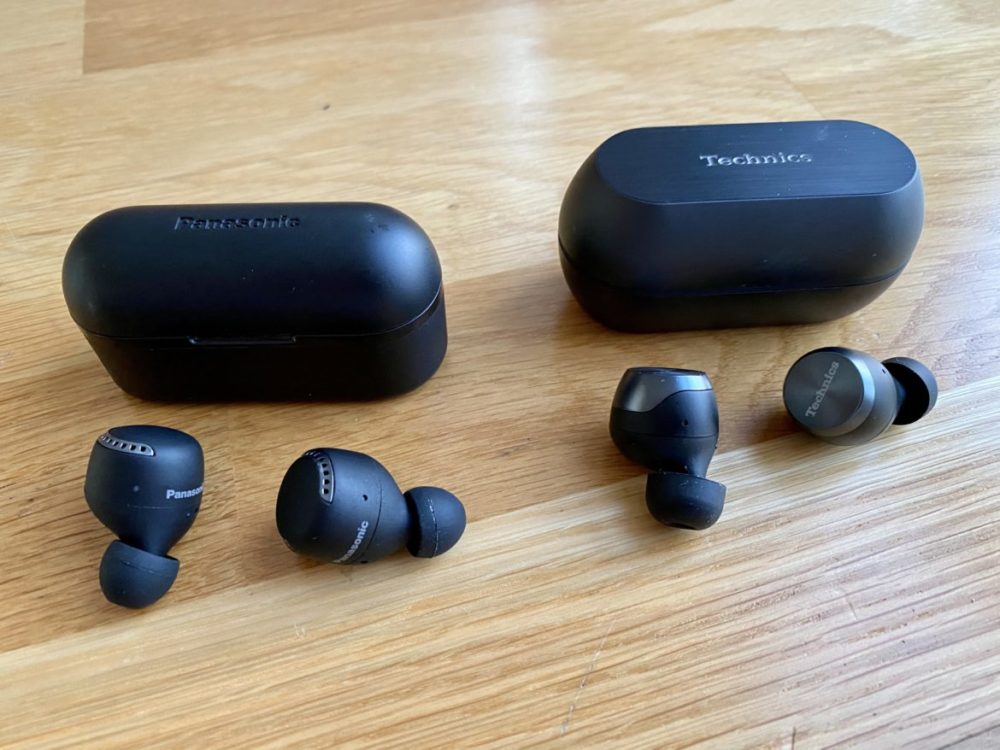 The design and fit (which for the undersigned's ears was, like that) is almost identical to the little brother, but what distinguishes the Technics EAH-AZ70 from the RZ-S500W is that these have 10 mm speaker diaphragms, which can provide more bass (2mm larger than regular 8mm, which sits in the S500W), six microphones (instead of four) and six hours of battery life (with 18 hours more on a fully charged case).
Sound quality
Let's get down to business: how does Technics EAH-AZ70 sound with music? Yes, really good – as expected for the price tag. You manage to balance clarity, "quickness" and bass and let nothing directly take over. The AZ70 not only has larger speaker elements (diaphragms), which can provide more bass – they also have a design in the coil itself that creates a kind of "bass chamber" for the bass to be shaped and bounce back to the listener via. The effect is very good.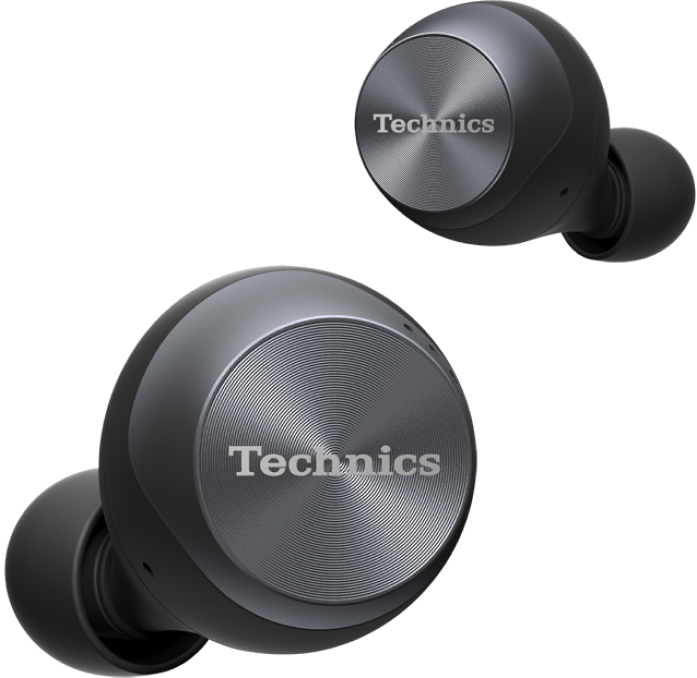 An acoustically advanced mixed electronica song, as Nordlight 's Feel Yourself appears with sharpness and accuracy, while the foundation is where it should be, warm and nice. Tula 's space: iga interpretation of Chris Isaac's Wicked Game also shows the resilience, where the "drops" flicker towards the listener while her clear, melancholic voice lies right in the middle of the listening field like a sound tunnel. If we turn up the tempo with Beastie Boys Brass Monkey, a difficult-to-reproduce song that many units just "porridge together", it is also reproduced tightly and delivers all the different details and parallel events as it should.
Everything really exudes quality around the Technics EAH-AZ70, from the design to the actual build quality of the headphones. The app is flexible and can set up most things, including handling firmware updates that come from time to time (just a little strange that you need two different apps, which otherwise look exactly the same, for each brand – Panasonic and Technics). Like its little brother, the headphones are IPX4-rated ("sweat-resistant") and can be controlled by voice, if you have such confidence, to speak loudly among people (seemingly to yourself).
ANC (active noise reduction) works fine and even though it is not class-leading or challenges over-ear-lures, it still gave me some much-needed zoning on a crowded subway car (yes, there are still such). The six, built-in microphones, did a convincing job for – it obviously does not sound like a dedicated shell with a fold-out microphone, but clearly the best result we have tested on the format so far (true wireless always ends up far from the mouth due to the design, on the very most) and conversations went well to both push and hear on the go.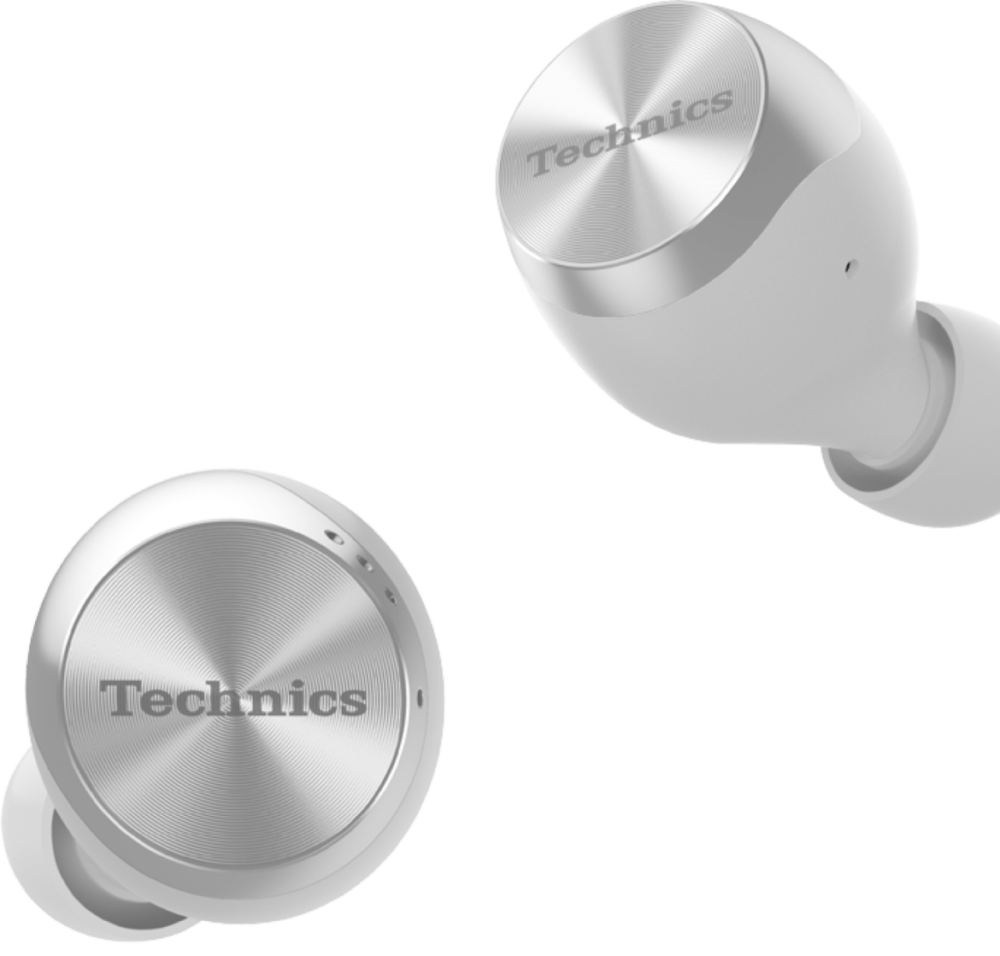 Like the S500W, ear cushions from extra-small to extra-large are included, something that is exemplary and should inspire more manufacturers who have two, or maybe a maximum of three sizes. As usual, you should have the largest size you can comfortably carry, for the very best bass.
A couple of things lower the rating from the very highest heights, in addition to the price and the individual fit. First, there is a small, constant, digital noise (perhaps because of the ANC?). It is not noticeable when you listen to music, but when it becomes quiet (between songs for example) you become aware of it – it sounds a bit like radio noise in the distance at very low volume. Then we miss a little more fun, a little more advanced lossless codec on a pair of high-end tricks like this – why not aptX or LDAC, which Panasonic has adopted before? In principle, you can switch between AAC (better sound) and SBC (more stable connection) – but think how much more you could get out of a high-resolution codec. Then the battery life of six hours is not directly bad (enough for most trips), but still in the shorter range.
Summary – Technics EAH-AZ70
Despite small flaws and a high price tag, there is no doubt that the Technics EAH-AZ70 is definitely the market's new, newest true wireless headphone, which also sounds really good for many different types of music. For the right ears, they are really comfortable for longer periods of time. This is the headphone for you who value design as a large part of the whole and at the same time want something real that lasts and performs. They may not be twice as good for double the price against other lures, including Panasonic's own RZ-S500W, but if you want to be on top, it costs.
New reference in the price range.