German Sennheiser has a good reputation in the sound world. The company has long stood for an impressively high minimum level on its headphones and the somewhat "Germanic", industrial design has also been with us through the ages, as well as the price range – which ranges from purely cheap, to terribly expensive. Sennheiser Momentum Wireless 3 is today's consideration and is the brand's latest, wireless handsets in the mid-range / lower high-end class. We have closed our eyes and listened carefully.
Fancy a Sennheiser Momentum Wireless 3 at the best price? Shop here and at the same time support Swedish quality journalism, completely free for you.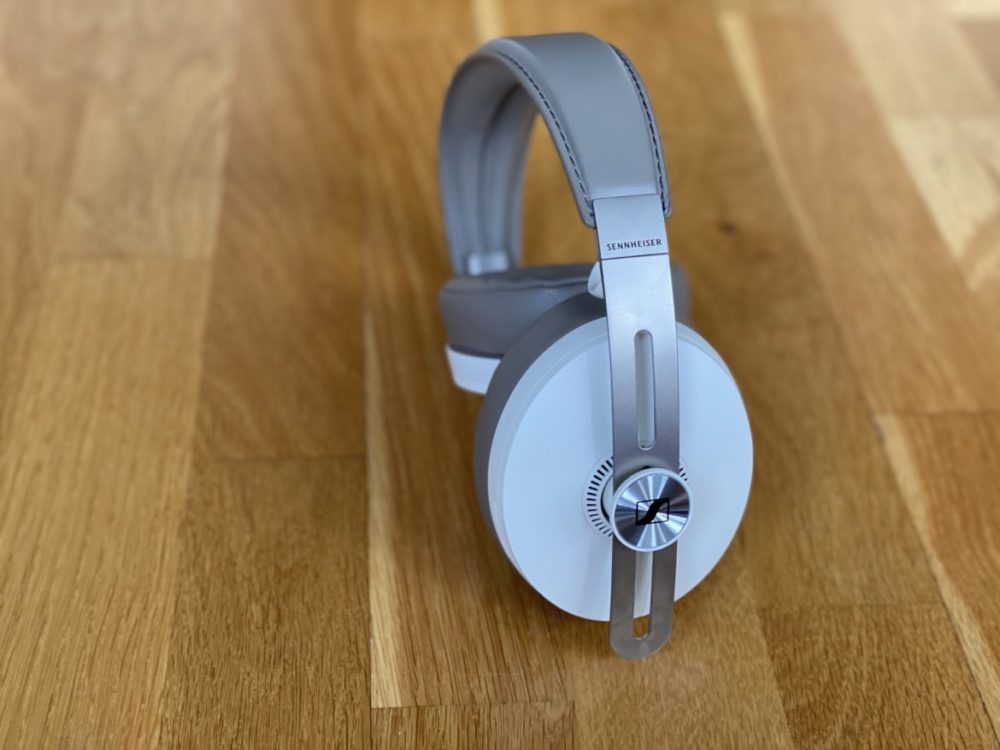 Design and first impression
Sennheiser Momentum Wireless 3 is very reminiscent of the old, Momentum Wireless M2, which a couple of years ago were references with us. The typical metal rail that goes over the covers is impossible to miss and the headphones somehow manage to feel both hip at the same time as they become almost a bit "use" -stab. The frame is in nice leather, while the covers are plastic and have a couple of small-ugly cables that wind, which perhaps could have been better hidden in the design? The headphones lack the exclusive feel and elegance that, for example, the B&O Beoplay 9Hi exudes, but at the same time they are still aesthetically pleasing in an "upscale casual" way. The all-black headphones look (in the picture) more elegant than the light variant, which we got to try.
A bag is included with the headphones, and this is … functional, but not very pretty either. Where other manufacturers invest in a little charter and faux leather, this is a soft story, which is a bit reminiscent of a laundry basket in a compact living home with its soft appearance and upholstery in linen fabric. However, it does its job well and is flexible in ways others are not (it can be squeezed a little better in the packed bag). The first impression as a whole is that the package does not roar luxury and high-end, despite the price tag of SEK 3,500-4,300.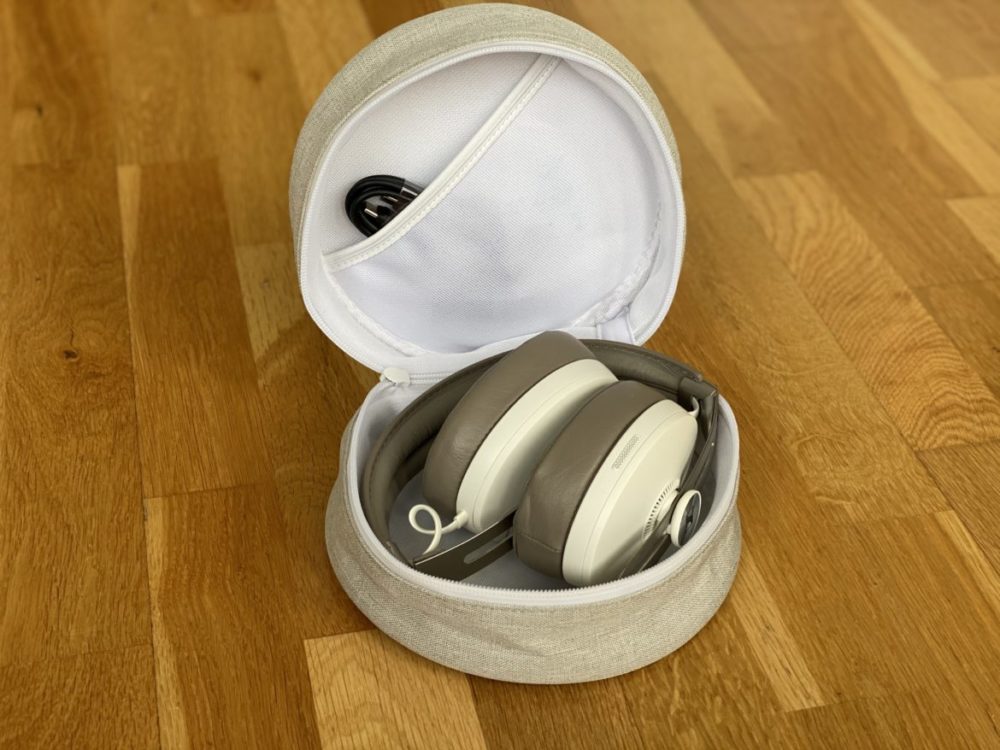 The Sound – Momentum Wireless 3
However, what is high-end on Momentum Wireless 3 is the sound. The most important thing in a headphone. Sennheiser has an ability to combine crystal clear sound with rich bass, an alchemy formula that is a match-made-in-heaven for the most part in sound. In addition to the standard SBC and AAC, the headphones also support aptX and aptX LL (Low Latency, a codec that will reduce the latency of audio delay during Bluetooth transmission – see the Creative BT-W3 test for in-depth study). When the headphones connect, the female voice sounds worryingly thin, almost completely without bass. But when we play through the reference list and come to songs like Mark Knopfler 's Sailing to Philadelphia, a soundscape opens up that is both wonderfully wide and well-sized in height. The room becomes large and musical, while details in the form of hi-hats are exactly where they should be, accompanied by a lovely, warm bass that never gets swaying. If we go to a live gig, like Patricia Barber 's Use Me, we get the effect of her singing near the microphone, while the jazzy instruments paint the soundscape, almost as if you were sitting near a live stage.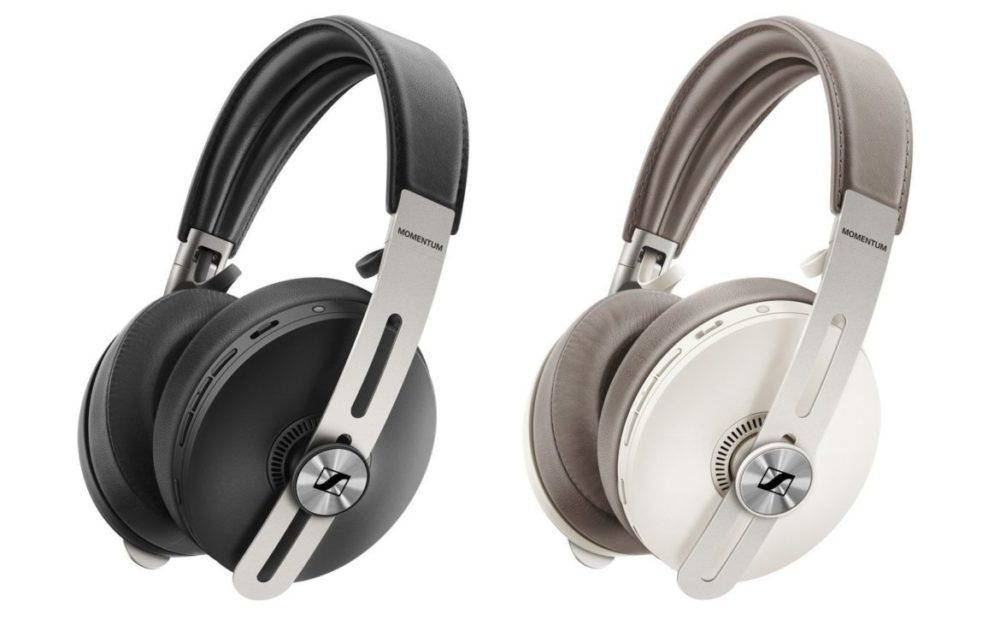 If we pick up the tempo for The Knife 's Silent Shout, we get to test the flair in the base and the clarity of digital instruments and samples. And yes, Momentum 3 does not disappoint us here either – everything is reproduced with what you can frankly call precision, accuracy. Momentum Wireless 3 does not play the deepest of all the headphones we have tested, but the base is always comfortable and properly adapted: even a song like Dr Dres Xxplosive – which many headphones have problems with – is reproduced fun enough to work for hip hop diggers, but at the same time clean and sober.
In short, there is nothing to complain about in Sennheiser Momentum Wireless 3's sound quality for its price range – these are perhaps some of the best calibrated headphones we tested in the segment. Ever.
Functions and buttons
Momentum 2 had a slightly cluttered button system, where one button did several things. Momentum Wireless 3 is the shade better, though not optimal – here are several buttons, but for many are confusingly similar and placed slightly too close to each other.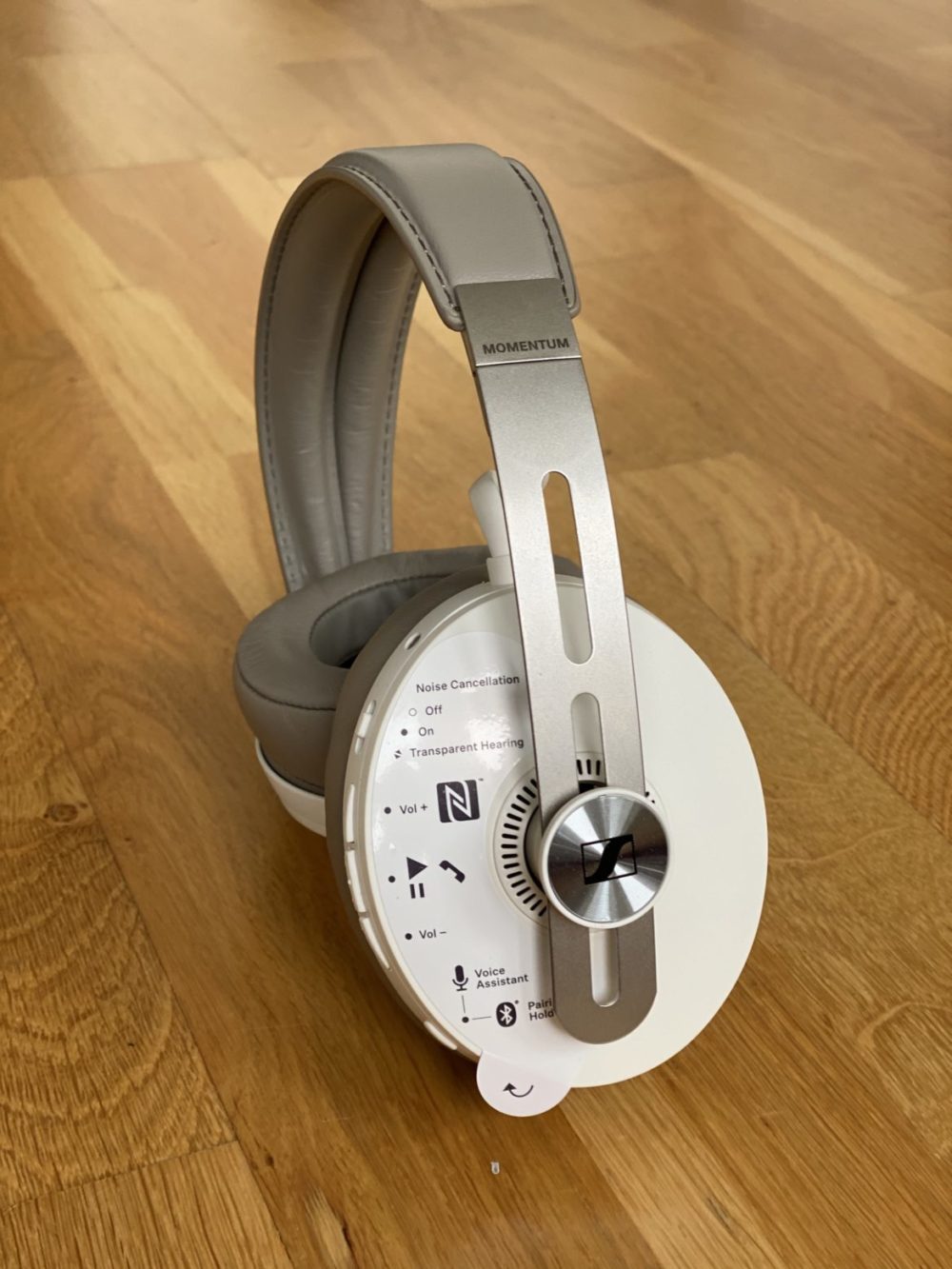 The headphones have ANC (active noise reduction) which is quite effective – not class-leading, but divided into three modes: Max (maximum noise reduction), Wind (for windy walks) and Anti-Pressure (for those who experience that noise reduction gives you pressure over ears). There is also a mic that allows you to hear from outside.
Momentum Wireless 3 has a "smart" function, which should feel if the headphones are on or off your head. We really hate such features and turn them off immediately, because we always record all headphones at least 10 hours before assessment, so do not want to have to get a mannequin head to wear them while playing sound curves and element-softening pink noise. An odd thing is that the headphones completely lack the on and off button; they start automatically when folded and shut down when folded. Which may sound smart at the drawing board, but is not optimal in reality as you do not always want to fold the headphones. If you hang them around your neck, they are on stand-by and pull the battery. Such avant-garde functions we can do without, an on and off button next time, thank you.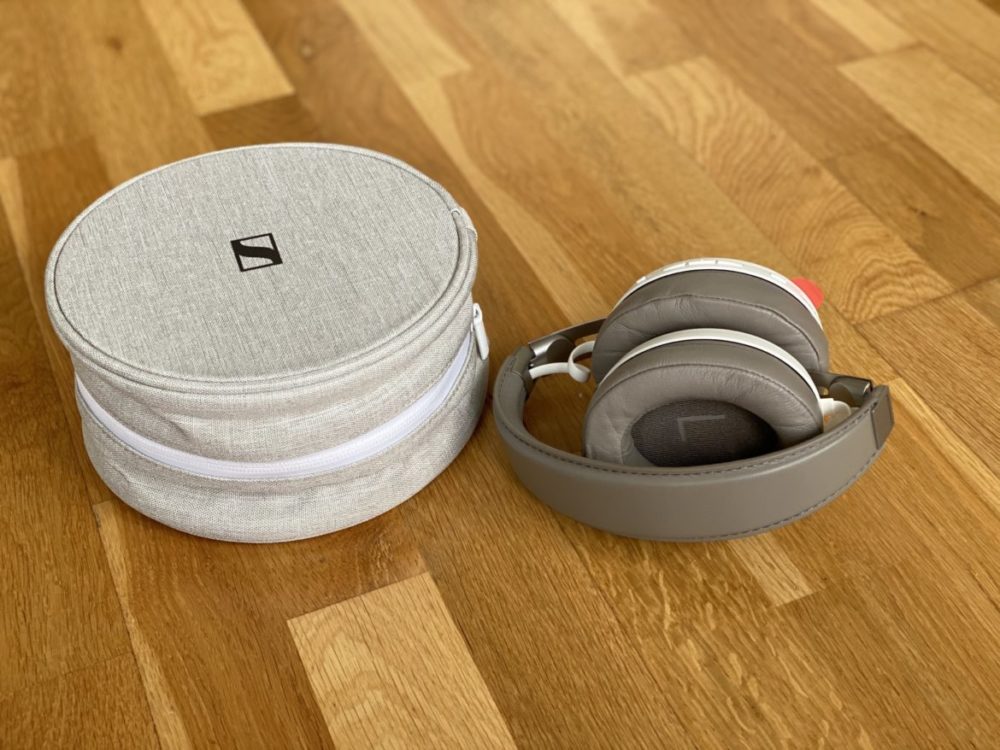 Speaking of battery life, no one should be surprised or disappointed, we could run the headphones for about 14 hours at normal volume and a little less at high noise levels with aggressive ANC. Momentum Wireless 3 supports fast charging via USB-C, something we thank for and honestly expect 2020 on lures in this price range.
The functions are rounded off with support for voice assistants (Siri, Alexa and Google – but seriously, does anyone use these? "Siri, play Simon and Garfunkel …" "OK, play Garfield") and also built-in function for Tile, which can ping your headphones (if they have any battery left), a feature that Skullcandy has been running for a long time now and that we welcome more headphones, even if you do not learn to place these very easily. Bluetooth is version 5 and this was not a great range, but after an update of the firmware it got much better – so be sure to download the app and check that the headphones are the latest version of the software.
Summary – Sennheiser Momentum Wireless 3
It's hard to find many faults on the Momentum Wireless 3 – these are headphones that play extremely wide and fun. Whether you like calmer singer-songwriter songs, rapper electronica, hard rock or classic – Momentum Wireless 3 will not disappoint you in any genre. Had we had to rub on Aladdin's lamp before the next version, we would have wanted aptX HD instead of LL (or even better, aptX Adaptive) because sound quality is more important than latency (except for those who run a lot of video or games, wireless). Then we would also like a little more luxurious choice of design and material on everything – the ear cushions are nice, for example, but a little too dense and bulky. It simply gets a little hot on the ears after a while.
But where it counts, in sound quality, build quality and technical implementation, Momentum Wireless 3 is almost completely flawless. If you are looking for headphones that sound great in the price range and sound quality is most important to you, you can currently not get better headphones than Momentum Wireless 3. However, there are nicer ones – if you are so superficial now. 😉
"When it comes to sound, image means nothing", as Sennheiser himself would have said.
Best price on Sennheiser Momentum Wireless 3 right now. At the same time, support quality journalism from senses, which can continue to be offered completely free of charge for you.