The Danes really know this with a delicious and well-thought-out design. The SteelSeries Arctis headphones have won the prestigious Red Dot Design Award and continue the parade branch that has long belonged to compatriots Bang & Olufsen. The Arctis series is a relatively new series of gaming headphones that will offer similar performance as SteelSeries' classic high-end headphones Siberia, but at a much lower price and with more modern features. Arctis comes in three different editions and increasing price range – models 3, 5 and 7, where the 7 is wireless. In this test, we will focus on the middle brother, SteelSeries Arctis 5.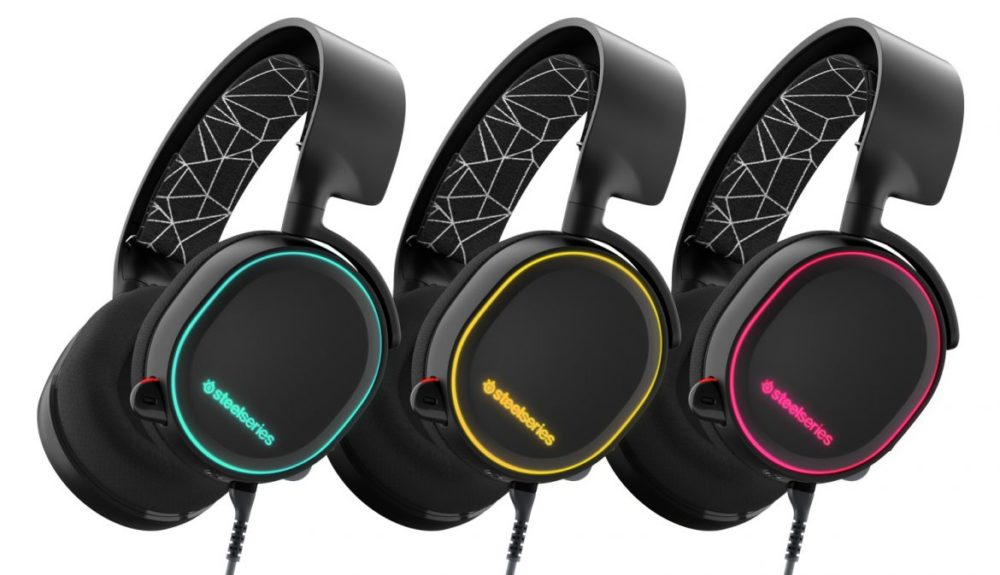 Gaming headphones are not normally known for their brilliant design. On the contrary; most are plastic, bulky and frankly ugly. But they are also designed for gamers who are expected to sit in front of a computer screen or on a sofa all day and not intended to stroll through the hipster neighborhood. Arctis 5 is a stylish gaming handset – it can already be felt from the moment you unpack it: slim, light and well-designed. It is an over-ear model, which does not cover the ear completely, but lies comfortably and reasonably close, without feeling damp and stressful even after a couple of hours of use. The ski goggles-inspired headband – which is interchangeable and holds the headset in place against the skull – also feels airy elastic and overall we have to applaud SteelSeries for how you thought when you created the headphone and the ease of wearing them for a long time (which gamers are likely to do ). In the handset itself is a 40mm speaker element with 32 ohm impedance, which also makes it play with all video games, mobile phones and computers you might want to connect it to.
The package also includes a USB chat mixer, which works for computers and PS4 (but not Xbox One) and the headphones connect via a 3.5 mm analog jack as standard. The mini adapter to 3.5mm is damn easy to lose, so hold it tight. We had a problem with the headphones ringing and making noise when we first ran them via USB, but via the software (Engine 3) from SteelSeries which you can download for free, there was a firmware update that solved all the problems in a jiffy. The software also allows you to set up different audio profiles with separate EQ settings for different games (PC / Mac only) but also control the crisp LED lights that sit on the sides of the covers and which are festive as eye candy, but therefore require a USB connection for to work. The headphones support the state-of-the-art audio format DTS: X in 7.1, but unfortunately only in Windows and then via the software and the USB connection. All others (PS4, Xbox, Switch, VR, mobile, etc.) must be content with analog connection and stereo sound.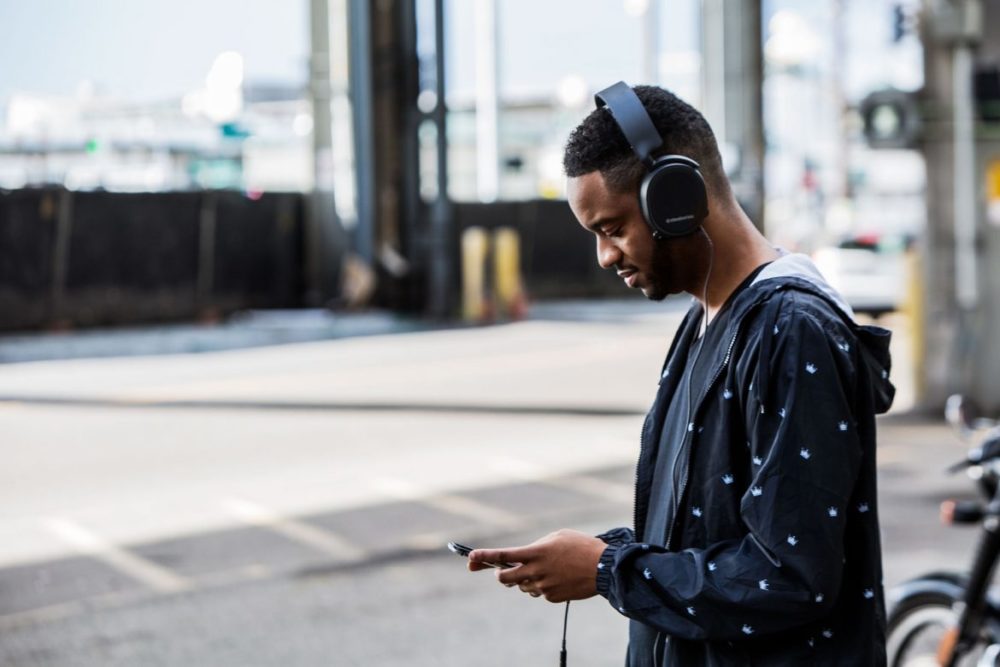 The retractable and extendable microphone sounds good in multiplayer, according to our opponents on the other side – they heard us without problems and the noise reduction also seems capable. The headphones have a mute button for the mic and a built-in knob that adjusts the volume in the covers, which can be practical as you avoid mecca with the main volume in for example PS4 and Xbox One's main menu (just set the main volume higher than you originally thought, so you have little leeway).
This is how they sound (feel free to read our philosophy when testing headphones)
We would describe the sound in the SteelSeries Arctis 5 as easy to listen to and quite airy. The fact that the covers "breathe" means that the sound is not as enveloping and the base is not as deep and fast as in completely closed lures. We have played a lot of Mario Kart 8 on Switch with them and it was both comfortable and sounded exactly as we expect a good pair of gaming headphones in the price range to sound. When it comes to watching movies, the headphones also deliver, with a clear and distinct treble that lifts the dialogue and enough bass to support the action scenes in well-sounding movies such as Transformers.

It is when listening to music that we are not as convinced. Extremely well-mixed high-quality songs, such as JungeJunge's radio hit Run Run Run, sound perfect while more acoustic and singer-songwriter-inspired pop gets something of a faint, dull, "veil" over the soundscape. The warmth and body in the soundscape in Disturbeds Stricken and Sound of Silence is not really there and it becomes clear the more genres and songs you go through that SteelSeries Arctis 5 is after all gaming lurking and not aimed mainly at music listening and audiophiles. For the price range, this is not strange, of course you can not expect SteelSeries to measure up to brands that cost several times more. But there are other gaming headsets that still sound better, especially when it comes to music, such as Plantronics BackBeat PRO, although it should be said that its also almost twice as expensive.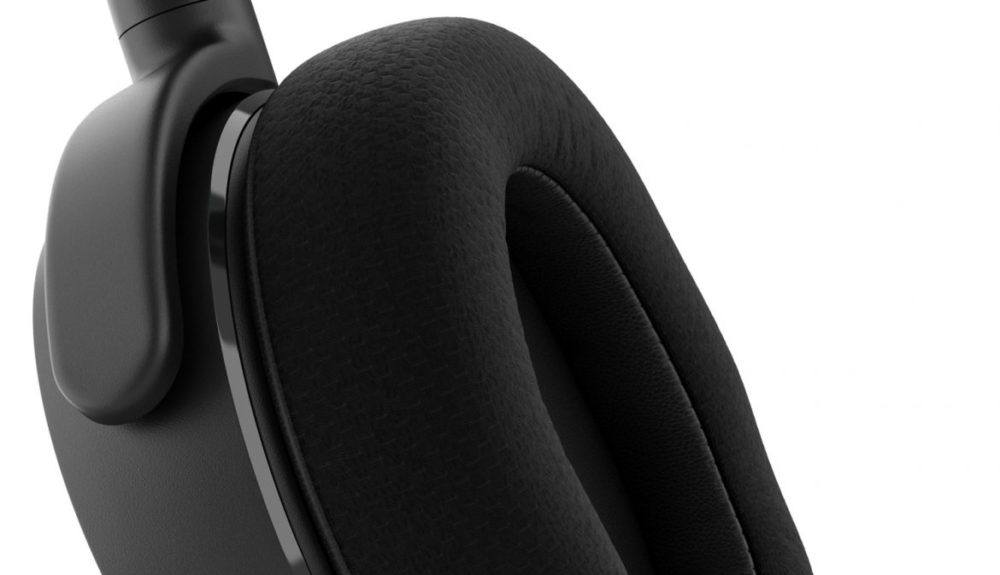 Summation
SteelSeries Arctis 5 is a nice nap for you who mainly want them for gaming and maybe some movie watching. For the price, the sound is well approved and there are few – if any – gaming headphones that are so stylish and so comfortable to carry hour in and hour out. Since gaming goes against fewer cables, a wireless function would have been appreciated, but then you have to go up a five hundred note on the Arctis 7 which otherwise seems to be exactly the same handset, acoustically (and unfortunately lacks aptX, which does a lot for the quality of the music sound ). When we get the chance to test the big brother, we talk about whether we think it is worth the price difference.
For music listening, it is approved, but not much more. Here it is noticeable that the focus is on gaming and that the resources are not really enough for any major musical experience. But for the price, it's still hard to find much to complain about: light, comfortable, good-sounding for games and kind to the wallet in relation to what they perform, is a good summary of the SteelSeries Arctis 5.