ADG1X – not to be confused with AG1X, which is the same headphone, but with smaller and closed covers – is Audio-Technica's flagship model in gaming headphones. It was not long ago that we gave the highest rating to the Japanese company's wireless HiFi headphones M50xBT and the question is whether the feat is about to be repeated? The company, which has so far been most associated with microphones in Sweden, once again shows off its engineering art and background in professional sound studios with headphones that sound surprisingly good, accurate and clean for gaming.
ADG1X – The look, feel, technology
This is a threaded and quite solid piece – clearly the biggest gaming headphones we've seen, but they still weigh a fair 285 grams. ADG1X is marketed as "Open Air", which means that the covers are "open" and thus also open up the sound image in a completely different way than what closed covers with ANC (active noise reduction) allow. This certainly gives some listening to the surroundings as well, which can be both disturbing for caregivers as well as good for parents of small children, who want to play a little in the evening but still hear what is going on in the nursery. At the same time, you can also listen to unwanted sound if there is a lot going on around you (but you can easily counteract this with a higher volume). ADG1X has a built-in microphone, which can not be removed and the headphones have a fixed audio cable with its own volume knob (!), Which can fast-mute the mic with one click, but also increase and decrease the volume in the headphones themselves (we return to this ). The mic includes a puff protection you can put on and the design fits PS4, Mac and PC (with associated adapter to split the mic and audio signal) but not Xbox One (at least not with microphone function, you can still hear the sound get out on the new Xbox One S controls).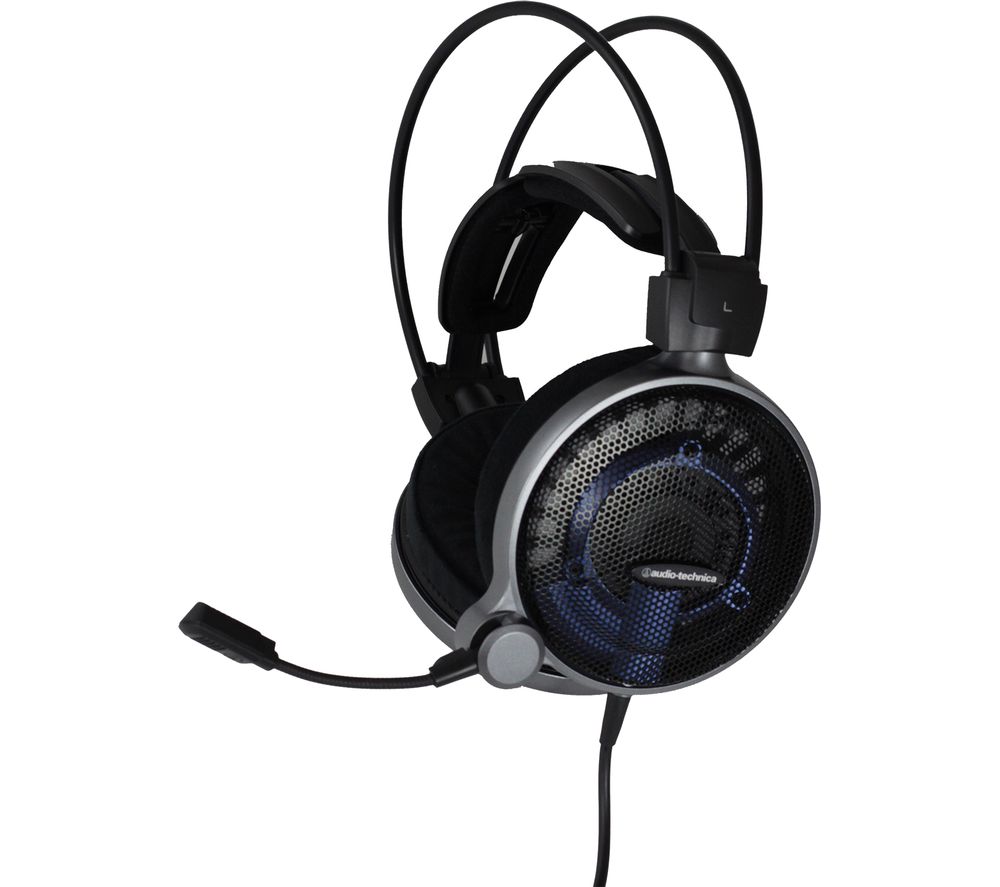 The first impression of the headphones is a bit mixed. The hoods feel spotless: stylish and stylish with a black grille of metal and a real Hi-Fi feeling on the construction and appearance. The slightly larger, dynamic element measures 53 mm and compensates for the lost base in the open design through its increased ability to move low-frequency signals (they should go all the way down to 5Hz and all the way up to 35,000 Hz, which still no one can hear). The impedance is 48 ohms, instead of the usual 32, which means that a little more cream is warmly welcome or even a DAC of some kind. The rest of the design seems a bit plastic and is really not afraid to appear "solid". The headphones' arches are like two, thin ropes with plastic covers (which Audio Technica calls "3D Wings"), and the "headband" has been solved cleverly by two, moving pairs of flaps that are shaped to any head shape. The fit is very comfortable and the fabric in the hoods breathes well. At the same time, the plastic flaps feel a bit "swaying"; we would not recommend that you mash the headphones in a cramped backpack or bag. But we do not think that you who buy gaming headphones for almost SEK 3,000 treat your stuff like that either. Right?
The choice of volume control and mute button on the cord is a bit strange. We understand the idea, but since this is a completely analog signal (which is sent via a standard 3.5mm cable, no digital USB or built-in DAC), we wonder if a resistor that restricts the volume could not affect the signal negatively? It is certainly not something we had a problem with and the idea is that you should be able to easily kill the mic (which you can not disconnect) and also quickly lower the sound to hear the surroundings. But for safety's sake, we tested with the setting on full cream (= no throttling) and adjusted the volume on the source instead. The resistance on the volume knob is also a bit strangely calibrated: most of the turns you turn on the knob, almost nothing happens, then suddenly the volume is shocked by the last millimeters, so there it is – literally – fingertip feeling that applies. Then we also had problems with it "snapping" in the headphones and with fellow players when we turned on and off the mic with the mute button, something you may not do very often but still emphasize that such a type of solution is not completely optimal on a analog signal.
Speaking of cable, you can easily get a shock when you first see the ADG1X super short cable of 1.2 meters. It does not go far enough (literally), so for example a PC jar on the floor is run to get your head up and see the screen from. But if you look closer at the splitter cable, you will notice that it is a combined extension cable of 2 meters, so suddenly it will be more than enough even from the TV to the sofa and at the same time you do not have to sit with a snake nest of cords in your lap when playing PS4 and plugs the headphones directly into the controller. Smart! But couldn't the extension cable have been of a slightly thicker and more luxurious quality?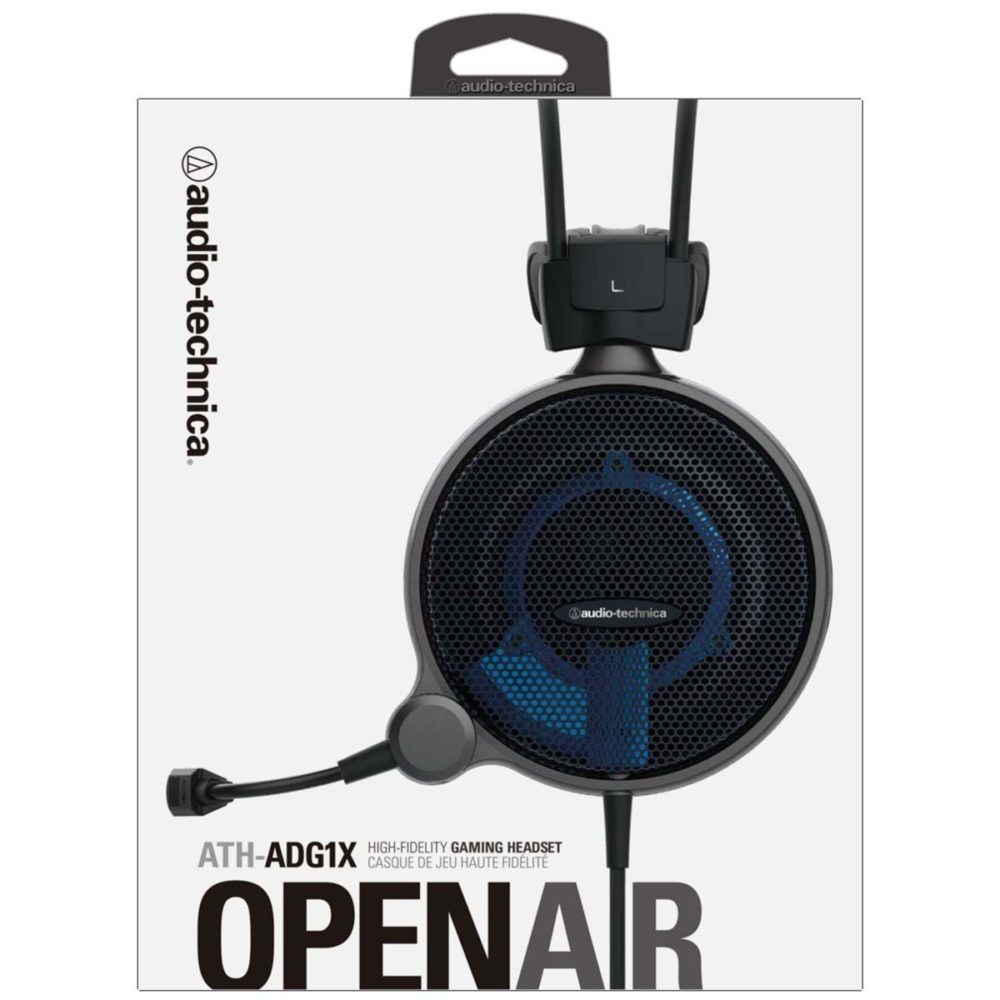 ADG1X – The sound
Unsurprisingly, the ADG1X sounds good. Really, really good. The headphones play the tricks of any other gaming headset on the market today. In fact, the ADG1X is more reminiscent of a "genuine" Hi Fi headphone than anything we are used to using for gaming. If we still start with music, we get a clean, clear and pleasant sound. Dr Dres Xxplosive does not go as deep in the base as we may be used to, on the other hand, the soundscape is so much more open and comfortable than what many, closed bass-focused headphones can offer. Singer-Songwriter music sounds absolutely magical: listen to Carolina Wallin Perez 'interpretation of the Kent classic Pearls and you will understand what we mean. Pop (for example Madonna) is catchy and hard rock becomes almost a bit poetic; powerful without being as loud or as noisy as we may have first thought when listening to our favorite songs with Disturbed. You who love music will be very happy with the ADG1X, although they may not be our first choice to take on the trip, mostly because of its size and the mic, which always hangs with (but can be bent away).
Music in all its glory, but these are gaming headphones – so how does it sound in games then? Yes, really luxurious and professional. The game sound suddenly gets a touch of "high resolution"; with clear instruments, wide midrange and very sober and clear sound image. Cinematic, lavish AAA titles with enormous production value, such as Spider-Man and Red Dead Redemption 2, somehow become obvious sound experiences while the base is generous and the dialogue crystal clear. What is a bit lost is the surround simulation. Despite the fact that the headphones' construction gives a large and airy sound image, it is still quite a noticeable stereo you experience. If we compare with, for example, thePlantronics 800HS, those headphones do not sound quite as high-resolution, however, the sound picture in a game like Darksiders II perhaps feels a bit more immersive there, when comparing AB one after the other.
Does this mean that ADG1X does not work well with FPS and position-based games? No. They work very well, in fact. If we take DICE's superb Battlefield V, which is also an extremely well-mixed soundscape, it becomes an almost cinematic experience to play the introduction (when jumping from battle to battle during World War II) and enemy artillery, aircraft and tanks can be easily identified even by only orienting oneself acoustically. The fact that the voices come so close, not least in the middle sequences, makes you – excuse the cliché, actually feel like part of an interactive film. ADG1X manages to channel the luxury and HiFi quality we previously could only expect in high-resolution music (and, to some extent, film) but brought the experience to the gaming as well. And speaking of film, the headphones of course work great for that purpose as well, try feeding them with a really high-quality sound source (for example DTS) and you will hear for yourself.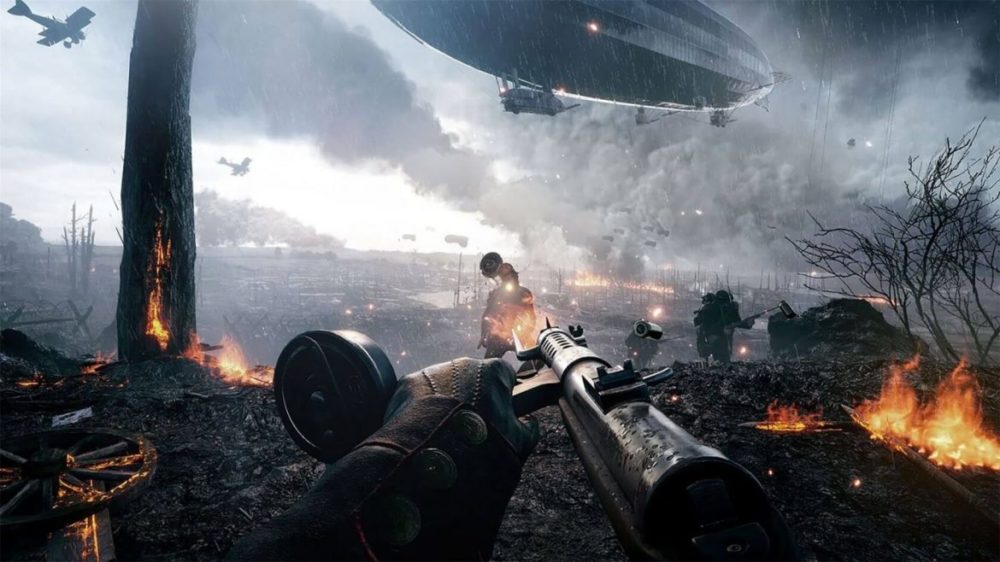 For those of you who really want to squeeze the most out of the headphones, you are welcome to combine them with a good DAC, which gives another bit of quality (the PS4's hand control is not the world's most powerful source to power slow-moving headphones with).
We should also mention the microphone. It is also of excellent sound quality, which was expected from a company that has made itself known for its microphones. In fact, the level of praise is approved for streaming games and recording with audio with, this is surprisingly high sound quality for sitting on a gaming headset.
ADG1X – Verdict and rating
It is difficult to find major errors on the ADG1X. The price tag is certainly juicy, close to SEK 3,000, which will not make it particularly accessible to most gamers out there. It is not the world's most luxurious or discreet design (apart from the hoods) and the size, paired with the fixed mic, probably suits them mainly for use in the corner of the home. But acoustically no one can say bottle. This is, by a good margin, the clearest and highest quality sound we have ever experienced in a pair of gaming headphones. Point. The focus is on stereo, but the open design makes them highly useful even in games where orientation in the sound image becomes important (such as FPS). The design is smart and benefits the experience while the solution with extension cord (if needed) feels well thought out. Sure, we could have skipped the volume control and the snapping mute button on the cable, but this is no dealbreaker by any means.
What it comes down to is how much you value really good sound. Most people settle for OK or good at a reasonable price. And there is nothing wrong with that. ADG1X is a pair of formidable game watches with an associated, formidable price tag. SEK 3,000 is a lot of money and it is not possible to directly say that Audio-Technica's ADG1X sounds 50% better than our wireless reference headsets on PS4, Plantronics 800HS. The Plantronics headphones offer a better surround experience and are comfortable in their wireless. But it is still clear that ATH ADG1X sounds better, it is a completely different HiFi level and sound quality overall – a quality we previously only heard on studio headphones aimed at discerning or professional music consumers. Perfect Christmas present to wish for (or ask for a contribution to) and a new reference in sound quality for gaming.