It's really fun that American Blue Microphones has entered the fight for the Swedish headphone market. Their mid-priced nap, Sadie, impressed us greatly and it was with some anticipation and curiosity that we unpacked our review copy of the big sister Ella. Is there any possibility that they can condition the price tag of almost SEK 8,000?
Ella is something as unusual as headphones with magnetostat technology (read more about what magnetostat is in our headphone school), which means that it joins a small number of high-end products. In practice, magnetostat is the most exclusive headphone technology for the end customer (although electrostat is also available, so we talk about awful prices and high demands on peripherals) and comes with the advantages that it offers fast and basically distortion-free sound reproduction, while it is very "kind" to amplifiers as it manages to maintain a smoother impedance and has fewer moving parts that can break.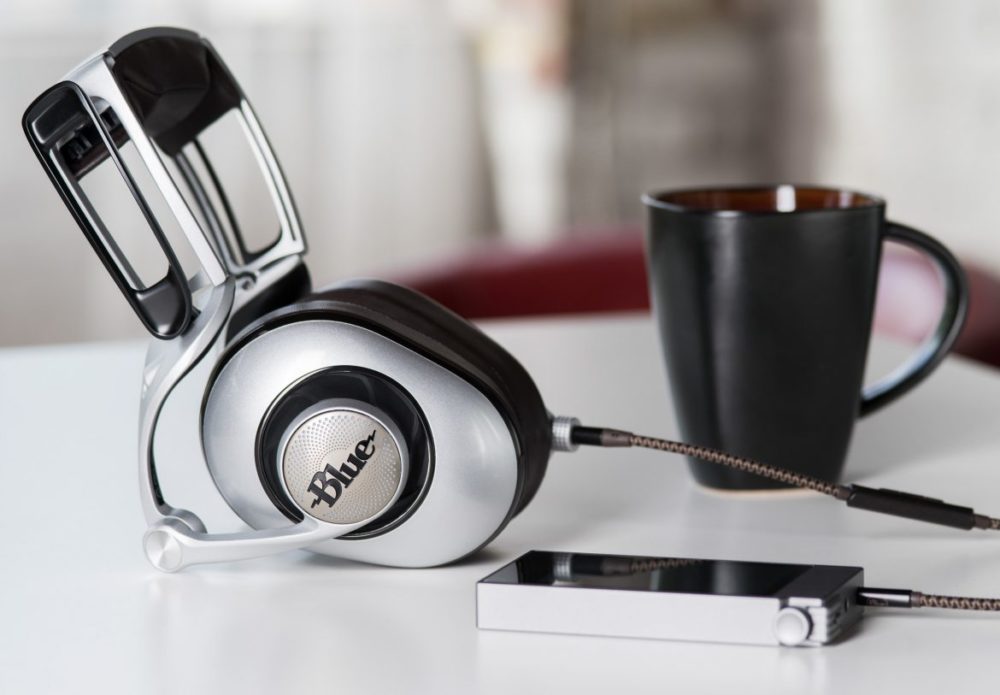 Feel free to read our review of Blue Microphone Sadie, if you have not already done so, before you read on as much is the same in Ella and this review will focus mainly on the differences.
In terms of design, Ella resembles her little sister Sadie on the dot, except for the color – which here is metallic silver instead of black and the slightly looser joints, which do not press around the skull quite as much. Opinions about the design really diverged on the editorial staff. Some called Ella cool and stylish while others thought they were downright ugly and reminded of some kind of aid. Undoubtedly, this is a very special handset, which stands out not only for its design but also for the choice of silver color instead of the more discreet, ordinary and perhaps boring "black".
Just like in the case of Sadie, Ella comes nicely packed, with a luxurious carrying bag, braided, tangle-free cables: USB-mini for charging, 3m audio cable (3.5mm), 1.2m audio cable with hands-free kit for Apple gadgets, and a 1/4 converter for connection to stationary amplifiers. Here you will also find Blue Microphones' crazy smart and sound-enhancing, built-in, analog amplifiers (250mW) which, with their two modes – ON and ON + – significantly enhance the sound image and add base in both modern and older vinyl recordings. With Ella, the built-in amplifier also has the bonus feature that the ON mode not only sounds better, but also that the impedance (resistance) decreases from 50 to 10 ohms, which makes them extremely easily driven from all conceivable sources. Ella, however, feels best from a high-quality sound source with a lot of power, otherwise they can not play as loud as Sadie. So if extreme volume even on mobile is your thing, then little sister is probably the better choice for you.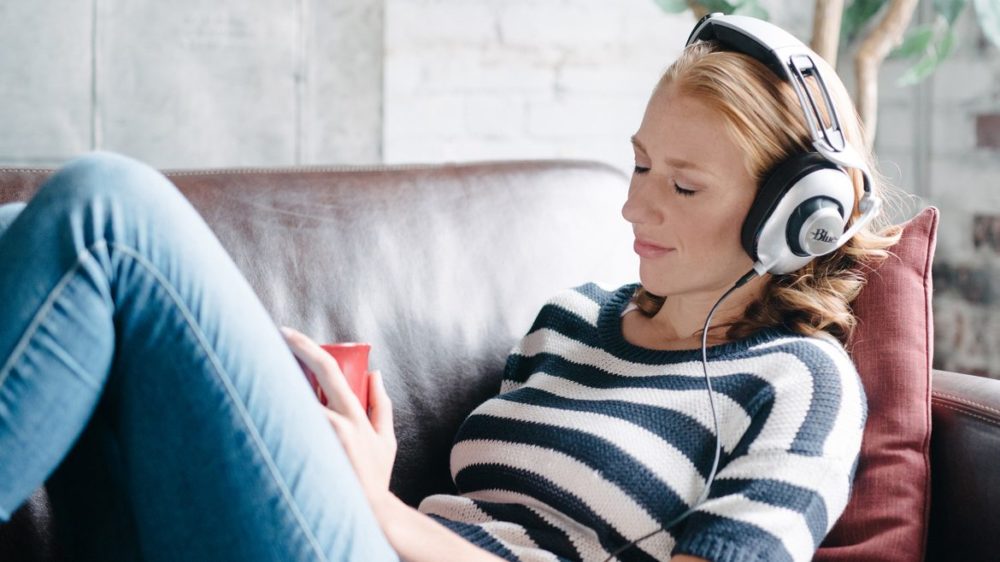 As I said, Ella sits a little looser and more comfortable around the head, while retaining the moving joints of metal and the very personalizable earmuffs (which are closed). As an over-ear nap, they do not get excessively hot when worn for a long time, much thanks to the high-quality leather that binds them. However, the weight of 481 grams is not something you can ignore and becomes something you feel after a few hours of use.
This is how Blue Microphone Ella sounds (please read our philosophy on how we test headphones)
Like Sadie, Ella's diaphragm is 50mm, but on paper the headphones do not go as low in the base as the little sister (20Hz-20,000kHz versus 15Hz-20,000kHz, but the question is whether many normal people can hear the lowest frequencies anyway). In practice, however, Ella succeeds much better with the base than Sadie does, which again shows that manufacturers' theoretical lab figures say very little about how headphones actually sound. The base in Ella is really a lift towards the little sister, even if it does not manage to reach the deepest, last layers of weight. While Sadie was not a first choice for HipHop, we think Ella is a slap in the face when we go to Dr Dres Animals. The base feels fast, full and present. Ludacris' Red Light District also swung on clearly better than on Sadie, but perhaps not as heavily as in the most basic dynamic headphones we tried.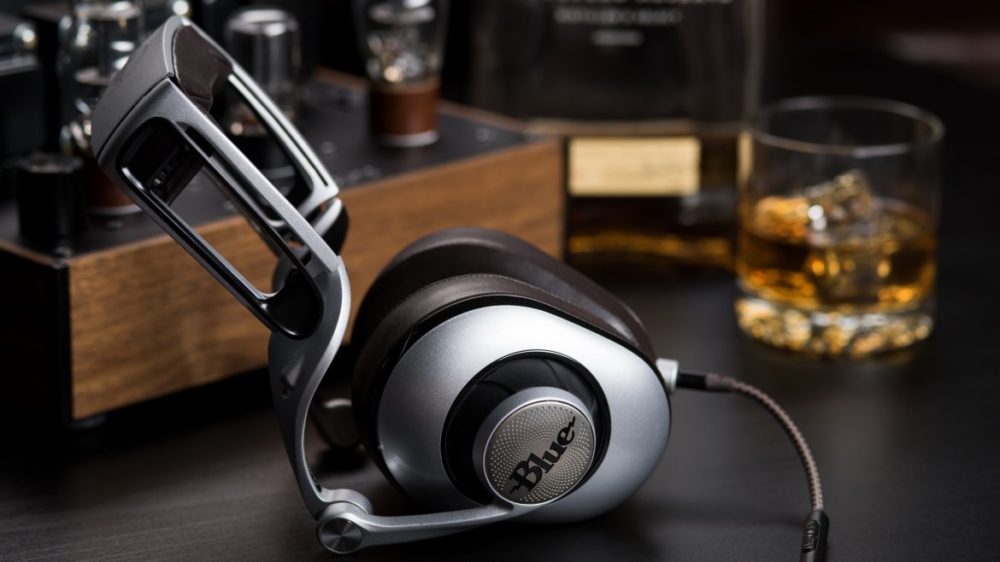 Går vi till filmmusik så låter Steve Jablonskys My Name is Lincoln (The Island) alldeles extra majestätisk och när vi lyssnar på välmixade filmer – såsom special edition Blu-ray-utgåvan av Luc Bessons underbart underhållande och fantasifulla The Fifth Element, så fortsätter Ella att imponera med sin klarhet och tydliga placering av ljudeffekter, dialog och bakgrundsmusik. Scenen där Bruce Willis jagas i sin flygande taxi känns plötsligt mycket mer modern än den egentligen är (20 år gammal i år…!) och överlag så har Ella en förmåga att lyfta fram välproducerade soundtrack på ett smickrande sätt. Ella spelar verkligen inte högst i klassen, men man kan dra på högt – faktiskt maxvolym, utan minsta antydan till distortion. Och det är imponerande, även om nu maxvolymen inte är extremt hög.
Ella gifter sig också väldigt bra med dina trådlösa handkontroller, till exempel till PS4 eller Xbox One. Särskilt med den inbyggda förstärkaren påslagen så blir de lättdrivna och förmedlar händelserna i ljudmixen på ett vibrerande och levande vis. Vare sig det rör sig om dramatiska stråkar i The Witcher 3 eller det något retro-house-techno-doftande soundtracket till Wipeout: OMEGA Collection.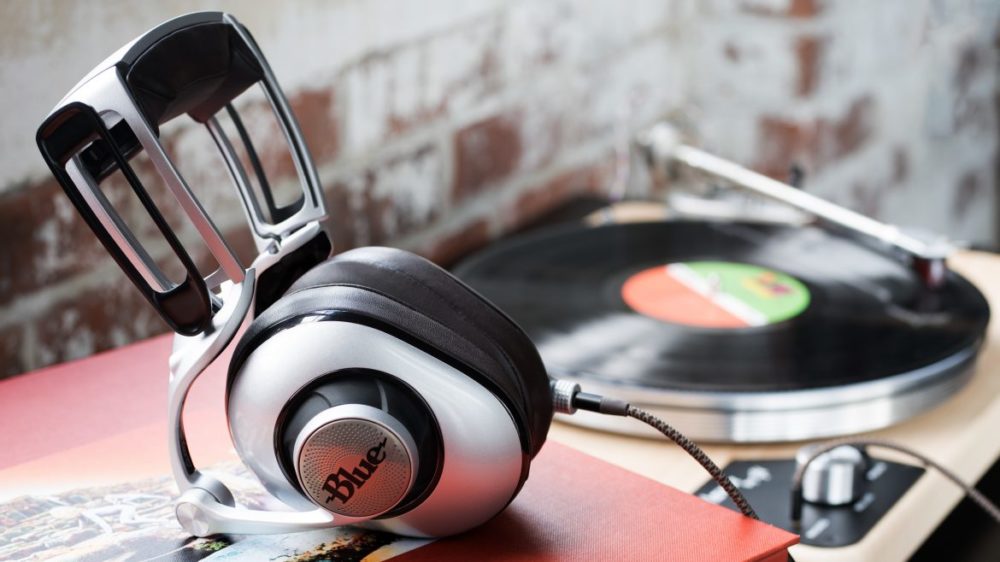 Summering
Det råder inga tvivel om att Blue Microphones genom Ella har skrivit in sig i toppskiktet av hörlurar. Magnetostater har en ljudkvalitet man inte kan missta sig på, även om de också kan ha nackdelen att spela väldigt "korrekt" och då ge en något stram och ospännande ljudbild. Samtidigt kostar tekniken seriösa pengar: Ella ligger i skrivande stund på mellan 7 500-7 900 kr, en häftig summa pengar för ett par mycket speciella hörlurar. Är de värda prislappen? Svaret måste bli både ja och nej. Nej, eftersom man inte rakt av kan säga att de är dubbelt så bra som lillsyrran Sadie, trots att de är nästan dubbelt så dyra. Ja; därför att de samtidigt är bättre på de absolut flesta punkter, inklusive den så viktiga basen. Och som vi påpekar i våra tester gång på gång – när vi börjar sniffa på toppskiktet av all teknik så kostar varje kvalitetshöjning kännbara pengar. Vill man ha "det bästa" så kostar det exponentiellt mycket mer och kan egentligen aldrig bli "prisvärt". Men så köper man ju inte en lyxbil för att den är "prisvärd" heller… Jämför man med motsvarande konkurrenter så kostar bra magnetostater över 10 000 kr (även vissa dynamiska lurar kan du finna för 15 000 kr) så i den ligan så står sig Ella mycket bra pris/prestandamässigt.
Om den Formel 1-inspirerade designen är din grej eller inte kan bara du avgöra, Ella är verkligen inte marknadens mest diskreta, bärbara eller viktmässigt lättaste hörlurar. Samtidigt kommer du få svårt att hitta något som låter lika bra för musik, spel och filmljud som älskar luftiga och spännande mellanregister, utsökta detaljer och helt enkelt "feeling" i liknande prisklass. Lite djupare bas hade varit välkommet och kanske även lite mer uteffekt, men förutom det (och prislappen) är det väldigt svårt att inte glädjas åt det mesta i Blue Microphones Ella, som går upp i toppskiktet av referenshörlurar på senses.se.