GTW 270 Hybrid from EPOS impresses already when you pick them out of the box. The headphones are small and flexible and the box they are in works – like most True Wireless headphones – both as a charger and a sync station. The box is completely made of metal and feels solid and stylish. It is a good size and can easily be tucked into a pocket.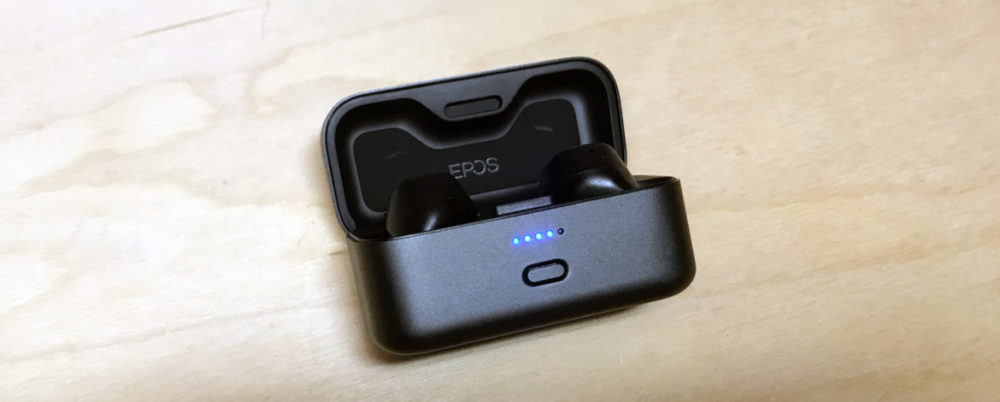 The Quickstart guide suggests that you fully charge the headphones before I start using them, so I do. About an hour later they are fully charged and this is indicated on the front with a simple push of a button. I start by connecting them to my phone via Bluetooth. Press the button on the box for three seconds and it starts flashing alternately red and alternately blue. The phone finds them immediately and the headphones are now synced. Light as a plate, just as it should be.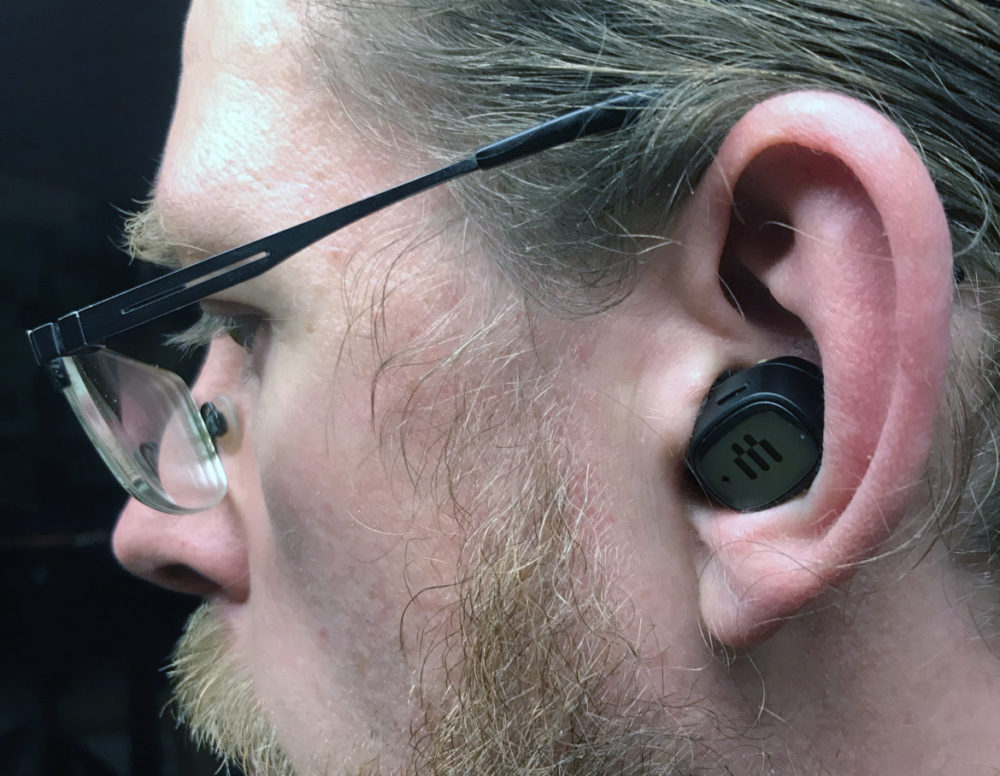 Puts them in the ears and is impressed by the nice fit of the EPOS GTW 270. They seem to slide into place in a very comfortable way. On the left handset is a small button that you can control your phone via. The button works like most other buttons found on other hands-free headphones. When the handset is in the right ear, it is flexible and easy to find and it all works impressively well.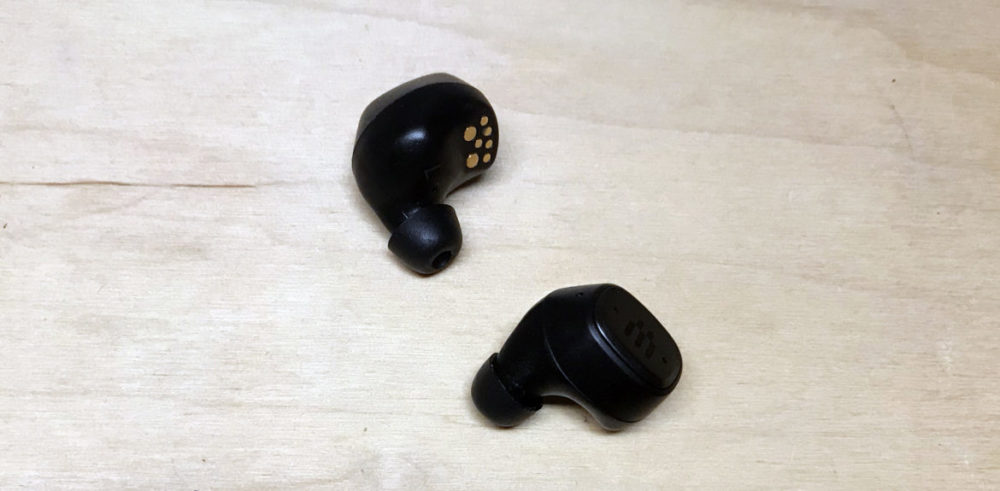 Starts with playing music that I can memorize to hear how the GTW 270 Hybrid is doing. First out, there is of course quite a bit of bass in these small headphones and it is quite obvious when it comes to many TWS headphones so it is no minus, for me (although we have more basic models also such as Nero-TX and Outlier Gold) . The sound is clean, clear and there is really an impressive range in the music with a consistently nice sound.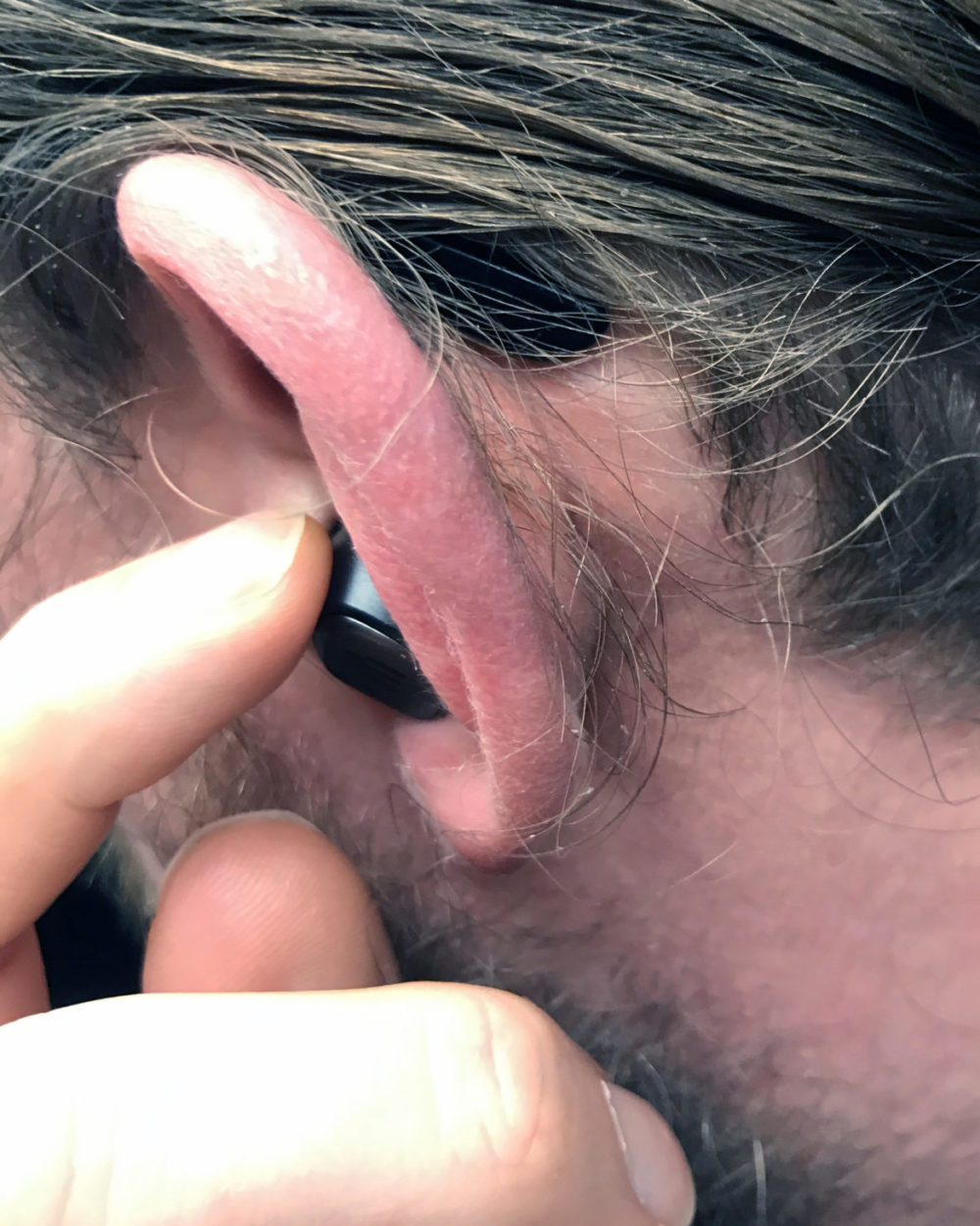 I press the button on the handset and ask Siri to call a friend. Again, I am overwhelmed by how clearly and nicely the voice at the other end comes out – but what is even more impressive is that when I ask the person how my voice sounds, he answers: "You hear better than ever!". Now it's part of it that I have tested a lot of cheats and called the same person so this is a really impressive rating! From now on, all other hands-free alternatives are smoking and it is the GTW 270 Hybrid from Epos that applies. According to the manufacturer, the battery life for the headphones is five hours and when I tested them, it was not really that long. Now I used them outdoors in several degrees below zero and it may have affected the battery life negatively. The box has a built-in battery, so when you put the headphones back in the box, the headphones can be charged up to four times before you have to recharge the box again, which is the correct standard procedure for TWS. So in total you have around 20 hours listening to a charge. Which I believe is approved with praise.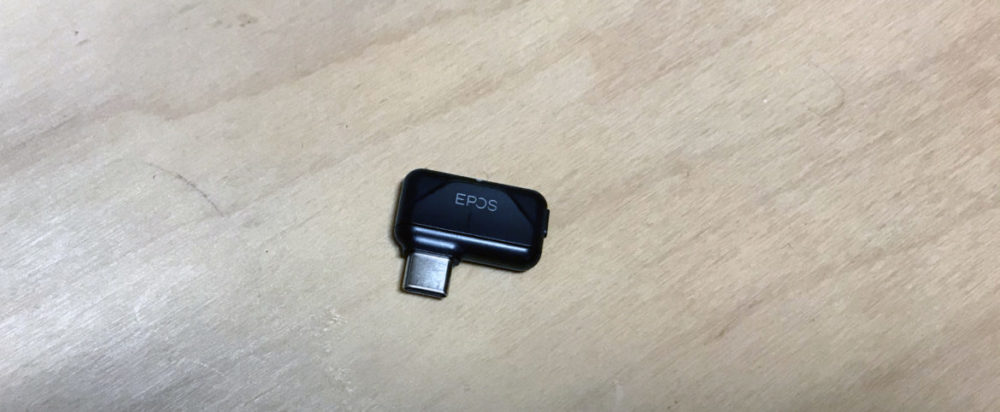 But – it's not over yet, because now we come to the "hybrid" part of the review: You can connect these headphones via a USB-C dongle to your computer, Playstation 4 or Nintendo Switch when you play games. Now you get wireless sound, without lag with impressive clarity. I tested Inside on Switch and Spider-Man on Playstation 4 and the result was superb. Every detail of the sound comes out and pretty soon you forget that you even have the headphones in your ears. The only thing I perceived as a bit negative was that the dongle does not have a very long range and that the microphone in the headphones does not work when they are connected via it – so no chat function here. The range is probably the reason why the adapter has a fairly long cord, so you can put the dongle quite close to you when you play. I measured the Bluetooth range as longer.
Are there any disadvantages then with the GTW 270 Hybrid from EPOS? Yes, there is a slight downside – and it may just be for me personally – but I perceived some pain in the right inner ear after a few hours of use. Even though the headphones are very light and flexible, they stop a lot of noise from outside and in the world we live in now, with plexiglass discs everywhere, you need to pick the headphones out of your ears sometimes to hear what people around you are saying.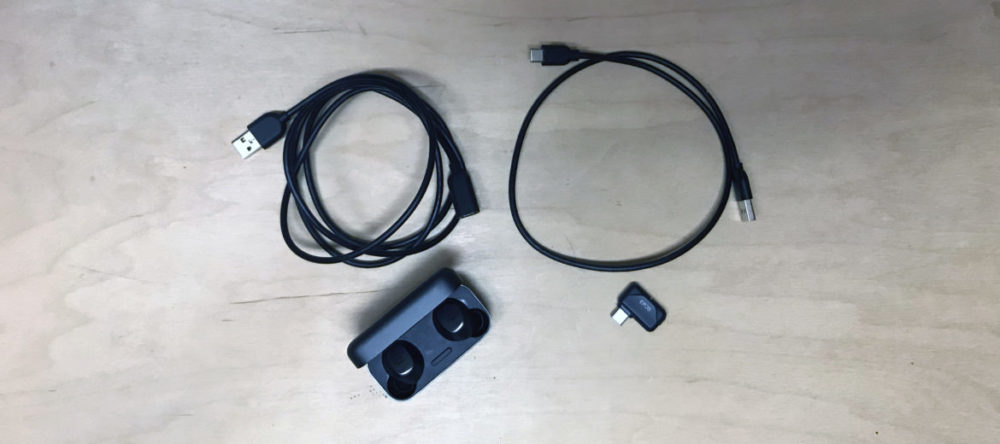 In summary, I am really impressed with the GTW 270 Hybrid from EPOS and despite the fact that they cost a penny, the rating can of course not be anything other than a clear must! New reference in the price range!
Footnote: EPOS GTW 270 is also sold without a dongle, as pure TWS headphones for just music and then costs a couple of hundred bucks less.