The manufacturer Audeze is not old in the game (2008), but in Hi-Fi circuits already synonymous with top-class headphones. Everything from entry-level models of a couple of thousand kronor, to reference headsets for more than SEK 40,000, offered hugged audio files. The American company – which ticks off almost every item on the "sales list" (California, Ex-NASA, etc.) is known for running only Planar Magnetic technology (magnetostats, its own philosophy) and also has a gaming headphone, called Audeze Mobius. It is precisely this model that has been licensed to HyperX, which gives us its version with the name HyperX Cloud Orbit S. With a slightly lower price tag, but also a couple of features removed, we ask ourselves the question: How good do these 3,500 krs game clocks sound?
Orbit S – The Look (and Feel)
Orbit S looks pretty much like Audeze Mobius; "classic headphones" with plastic frame and memory foam as well as leather imitation around the earmuffs, which are shaped according to your ears and your skull shape (… over time). At first, the headphones feel a little too tight around the head and pressed against the ears – we would almost say uncomfortable. But eventually they bring something with them (and you get used to it, too). Maybe we're all a little too fat on the editorial board, because those who tried them agreed that they were sitting too hard. That is why there are no headphones you like to sit for a lot of hours in a row, far from the comfort of the HyperX Cloud Revolver S in other words.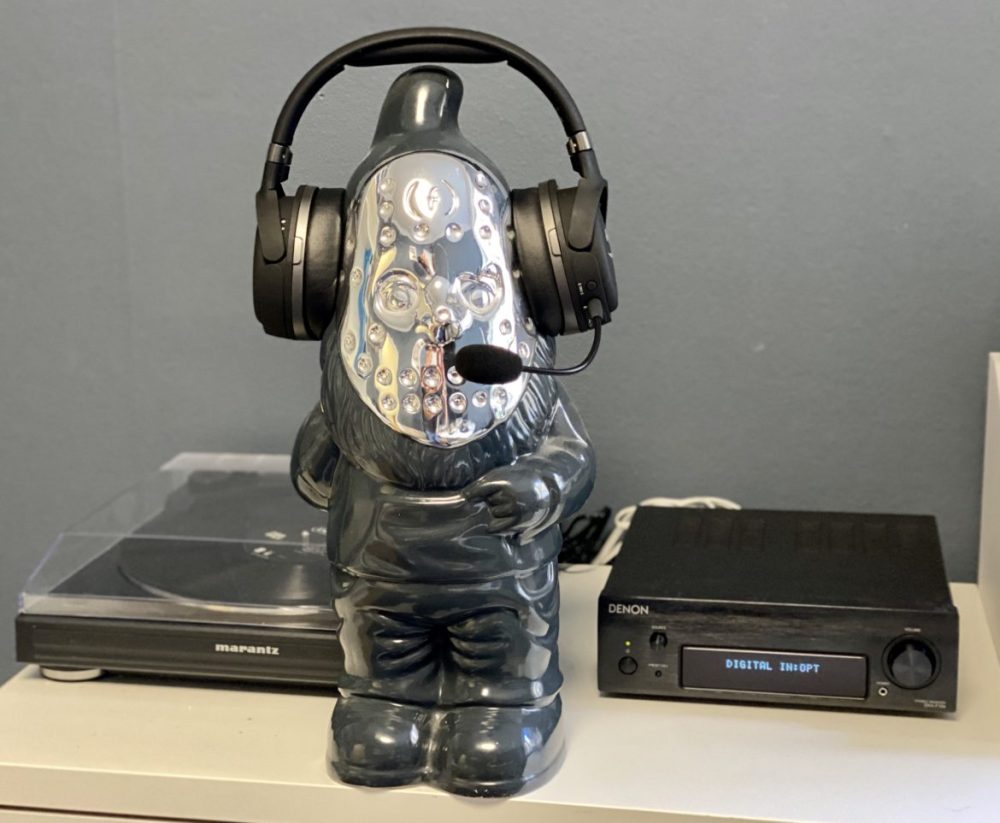 Orbit S – Select a connection …
You can choose to connect Orbit S in any way you want – except wirelessly. It is a function that has been peeled off here, but which is available on the Audeze Mobius for SEK 350 extra. Since the headphones completely lack Bluetooth, only wired connection applies. Now we have not tested Mobius, so therefore it is difficult to say if it is anything other than what makes a difference – but spontaneously the feeling is that a wireless alternative would be worth the SEK 350 extra at this price level. In any case, the lack of Bluetooth is not a dealbreaker on gaming headphones, as you usually sit close to the computer, screen or have the game controller in hand (and if you play Switch, you get a looooong USB cable to connect to the dock – or to the desktop computer on the floor , smart that HyperX thought of it!). The headphones have a USB-C connection, as expected, and work fine with USB-C, USB-A-to-C converter (the long cable) or 3.5 mm classic, analog. However, the connection you select limits Orbit S's various sound modes and functions.
Convincing 3D sound
One of the USPs with Orbit S is that they have a 3D sound from Audeze. This calculates how your head rotates and retains the sound image exactly, as if you were sitting surrounded by fixed speakers for real. It's something you often do not think about, but if a character in a game talks to you straight from the front and you turn your head away (with headphones on), the speech will still always come from the front – even though no one is standing there. Here, the sound remains where it originally came from, which facilitates empathy and precision in, for example, adventure and FPS games.
Even though the headphones are wired, they still require charging. Why? Well, because they have a built-in sound processor that handles both the 3D function (which can be turned off) as well as the three sound modes. If the battery runs out, the headphones can not transmit any sound at all, which is a disadvantage as you may have forgotten to charge them and still "only" want regular sound, which should be available analogue via 3.5 mm.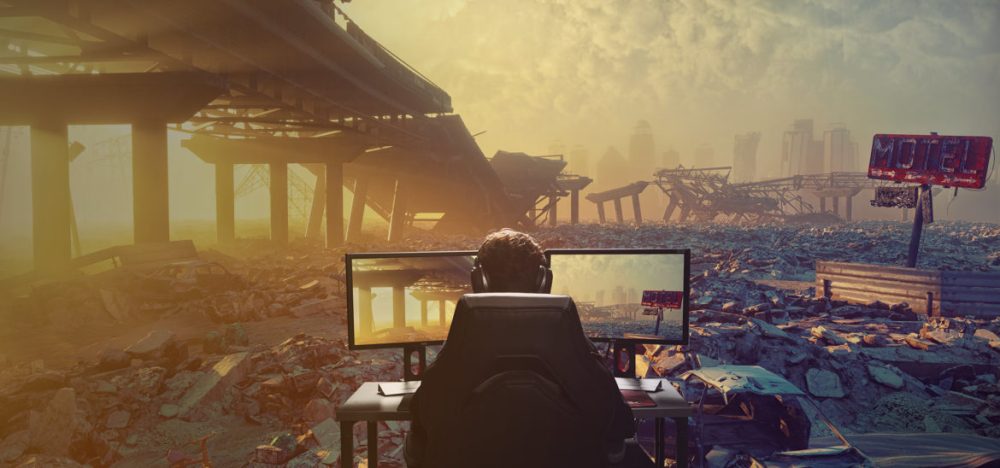 The 3.5 mm connection works with basically everything (except for some smartphones, which have not had an input for a couple of years) but is also the most limited. Here is the 3D function and not much more. But it still requires, as I said, that the headphones are charged – which is a bit strange. We had bought that you can sacrifice the 3D and the DAC without charging, but not being able to drive them at all feels … unnecessary. Since the analog connection can not charge the headphones while they are in use, it will be another thing to keep track of the charging level when you play console.
It is in USB-C mode that the headphones really shine. Here, both the DAC is charged while you listen, but you also unlock the full potential of the headphones. In addition to the 3D sound and the amplifier enhancement itself (reminiscent of an always-on version of Blue Microphones solution), you can now also switch between three sound modes: Hi-Res, 2 channel ("regular stereo") and 7.1 (8 channels, for surround). This means that you can get high-resolution power via Hi-Res (remember to run high-resolution or uncompressed sources such as Tidal Hi-Fi then as well, so you not only get a compressed audio stream high-resolution) and works fine on both PC and Mac (where you may select the headphones as the source under Audio settings). PC users also get a setup program that gives a slightly better overview than switching by clicking the wheels for volume on headphones and microphone – it's a bit neat and inaccurate.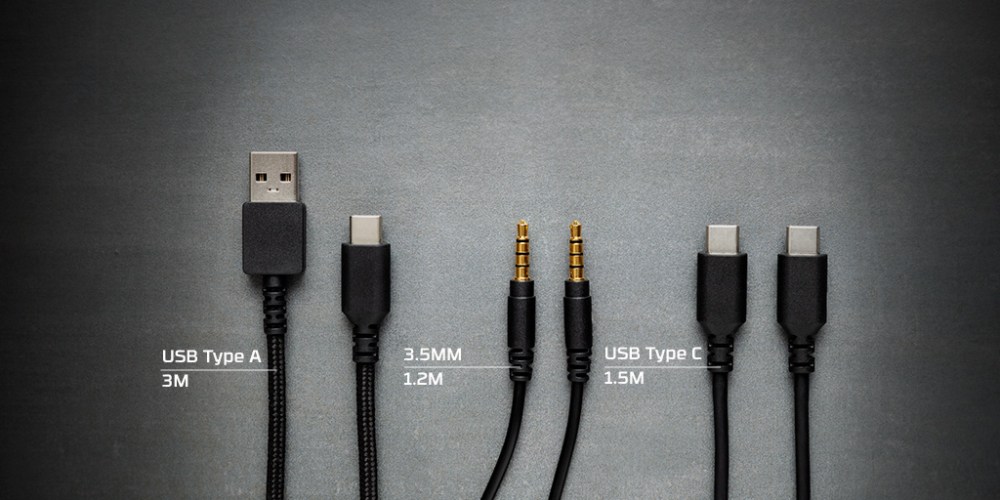 Music (lossless) sounds great in Hi-Res mode; here we are talking true Hi-Fi quality in a pair of gaming headphones, well in class with dedicated music headphones. Magnetostats are a clear boost to dynamic elements (which you can read more about in our Headphone School via the link), even if they are not as "wide" in what they play best. Well-mixed and calm music sounds best, although we are offered deep bass in hip-hop as well.
2-channel mode is really only needed if your source does not support Hi-Res. This, "regular" stereo mode, you are locked on console (in the current mode, more on that below).
7.1 is usually more or less a plow thing on headphones, a kind of digital effect that should create a feeling of enveloping sound. However, this is not the case here. If you set up your source (computer) correctly, you actually get 8 distinct channels (or 7 discrete channels + LFE (subwoofer)). And in movies, it makes a big difference, because you hear the sound as it is intended and mixed by the filmmakers. The 3D audio support also gives the added advantage that everything is just right, regardless of your position, which makes this the closest you can experience to sitting in a 7.1 home cinema, even though you only hear the sound (in the headphones). Brilliant!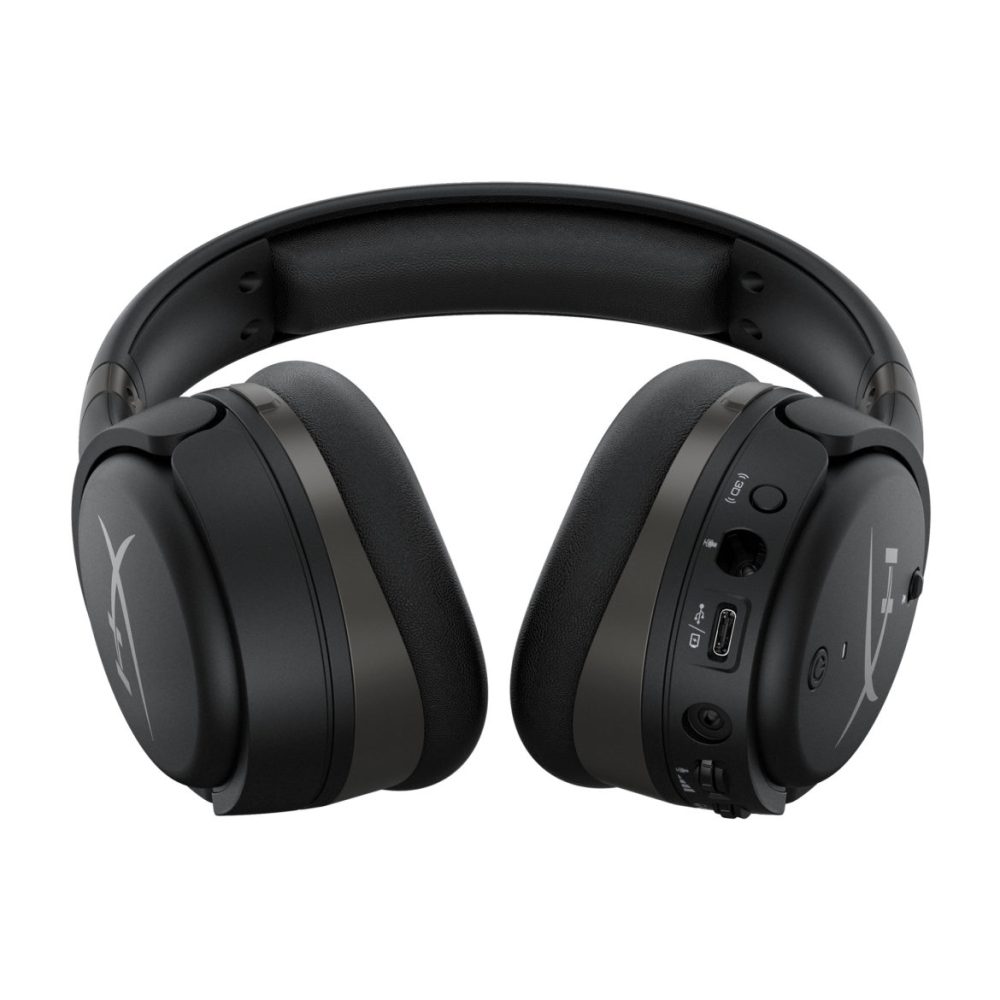 A fun thing (which no official support is mentioned about), is that our Huawei P30 Pro was able to run the headphones with Dolby Atmos mode in the phone, something that actually gave a good effect even on soundtracks that were not specifically mixed for it. If we start the Netflix app, there will be plenty of productions mixed in Dolby Atmos, for example Altered Carbon. Now Atmos actually requires at least two channels to be positioning (7.1.2), but this with 4K, HDR and (almost) genuine Dolby Atmos the closest you get to a mobile home theater experience. We see a fun future on the journey and the hotel (when we now have to travel and stay in hotels again, after this Corona crisis …).
This headphone is something modern iPhone users (after the 7th) can not use fully (or possibly at all), due to Apple's stubbornness to force lightning connection (even with the adapter to USB-C we do not know what lightning has for limitations per se). There is also no 3.5mm input and since Bluetooth support is missing in the headphones, it is … well, impossible to drive with for example iPhone 11 (if you do not run the dongle for 3.5mm with lightning, but it would be a bit like lipstick on a pig). It may work with the new iPad, which has USB-C. We'll get back to that when Apple sent us a review copy of the iPad Pro.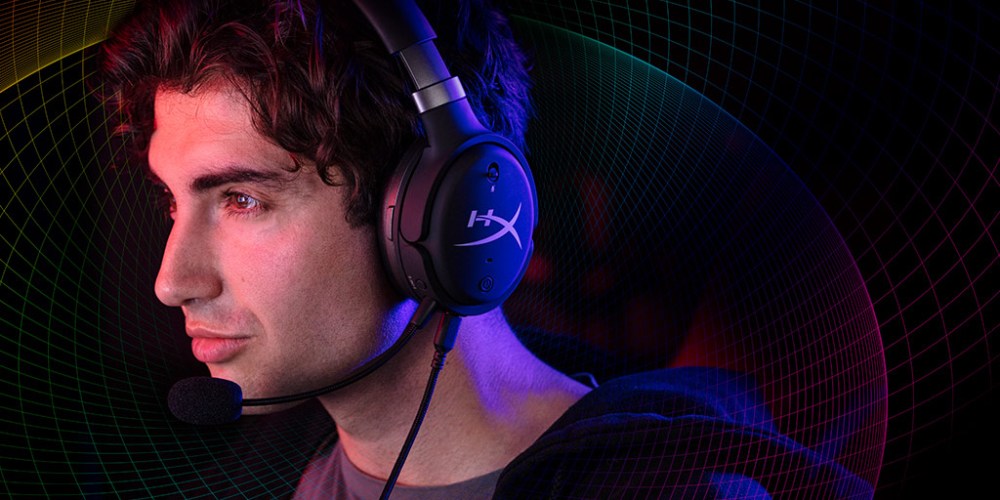 Unexpected noise reduction
Cloud Orbit S is relatively heavy and, as I said, is quite tight for the first 15-20 hours. An unexpected bonus of the somewhat squeezing fit, however, is that the headphones close around the ears tightly and shut out most of the environmental noise around – without having any real, active noise reduction.
We will say something about the microphone as well. Big plus that it can be easily connected in and out of the headphones (when you are not using it, you store it conveniently with the cables in the carrying bag, which is included). The sound recording is completely OK; good puff protection and a slightly flat EQ, which neither records the deepest bass frequencies nor reproduces sound too loud. Fully approved for online gaming and generally small-buzzing, but nothing that replaces a dedicated USB mic.
HyperX Cloud Orbit S – Final Review
It is noticeable that the level of ambition has been sky high for Cloud Orbit S. It is a true premium product, with an associated price tag, which hurts slightly but at the same time is not unreasonable in any way. Corresponding tricks for music, with the same technical specifications often cost twice as much (see Blue Microphones Ella). Magnetostat is clearly a class of its own in terms of sound quality, compared to the otherwise dominant and more affordable dynamic elements (which instead usually have a slightly more generous bass). At the same time, Audeze compensates for this with its built-in EQ, which can give you a head-mashing bass if you want, so you've really thought of all the options. In Hi-Res mode with high-definition music and 7.1 mode with Dolby Atmos, the headphones are absolutely brilliant, on a completely different level against the competition so far. For console games, it sounds really good, but there the Orbit S will not be as unique – Audio-Technica ADG1x sounds about as good in regular stereo, is more comfortable and can be driven passively at 3.5mm (and is a thousand bucks cheaper). So if you mainly play on console and not computer, and maybe have other lures for music (wireless) or do not watch movies on the go, then these lures are not the most affordable choice for you.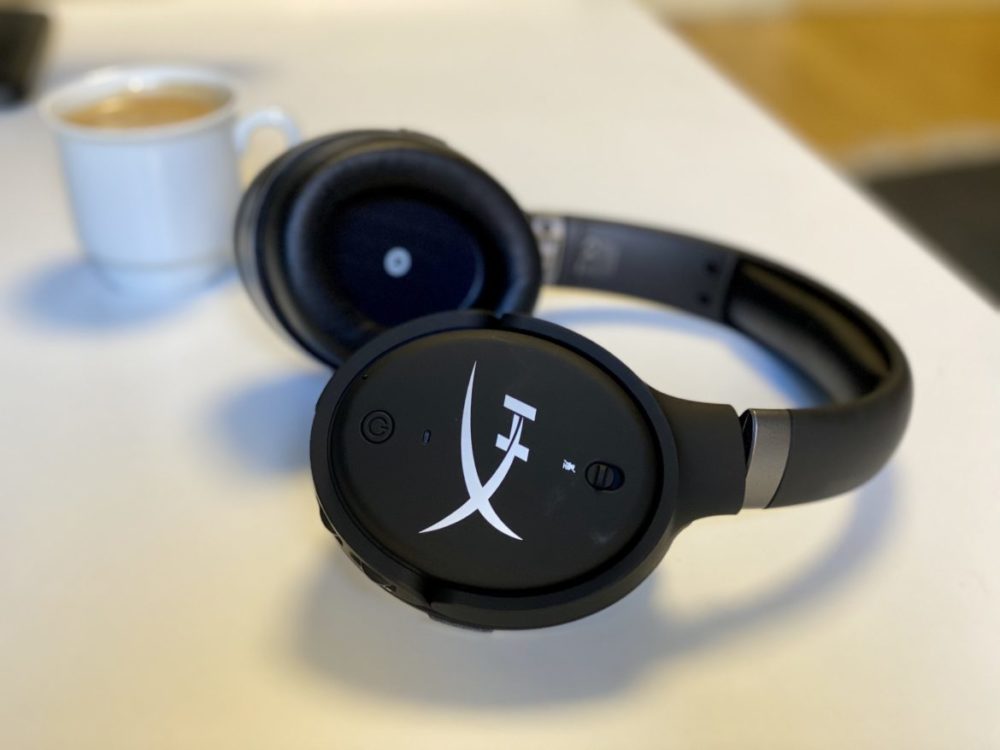 The need to always have the headphones charged, the mediocre battery life and the slightly uncomfortable fit mean that top marks cannot be awarded. But it's good close anyway. For gamers with USB-C (mainly computer today, but will also be available on upcoming Playstation 5 and Xbox Series X) and moviegoers on the go (with the right model smartphone), however, there are no better headphones on the market, in terms of function and sound quality . As simple as that. However, there are more convenient. The priority is yours to make. For us, this is a clear new reference for the editorial staff, in the class of high-end, wired gaming headphones.
And we long to take them on the next trip. When it now becomes.