I have reviewed a lot of games and movies here on senses.se but so far I have never reviewed any headphones. Here's my premiere review and my thoughts on the Plantronics RIG 600LX.
The attentive reader may recognize the name and that is because we have previously tested the wireless big brother Plantronics RIG 800LX on the site and in the channel.
RIG 600LX are a pair of wired headphones, specially developed to work with Xbox One (audio and mic on one connection) and with the finesse that they can handle Atmos audio (a code for the license is also included, value about SEK 150). First out, of course, I wanted to test Dolby Atmos – at the cinema, this sound format alone is dominant today, but how does it really sound in games? Unfortunately, there are not many games that support it on Xbox One, of the few that are, I have Gears of War 4. However, the experience is striking. The feeling of surround sound is the same as if   you would have had speakers all over the room. It was almost scary how realistic it sounded and I forgot about myself when it thundered at most and thought to lower for the sake of the neighbors! Not bad for being recreated by just two headphone covers. When you connect the RIG 600LX to the Xbox One controller, it is connected via a hub where you can control various EQ modes, increase and decrease the volume and switch the mic on and off. Very smooth and easy. When you increase the volume significantly, the enveloping sound image becomes total.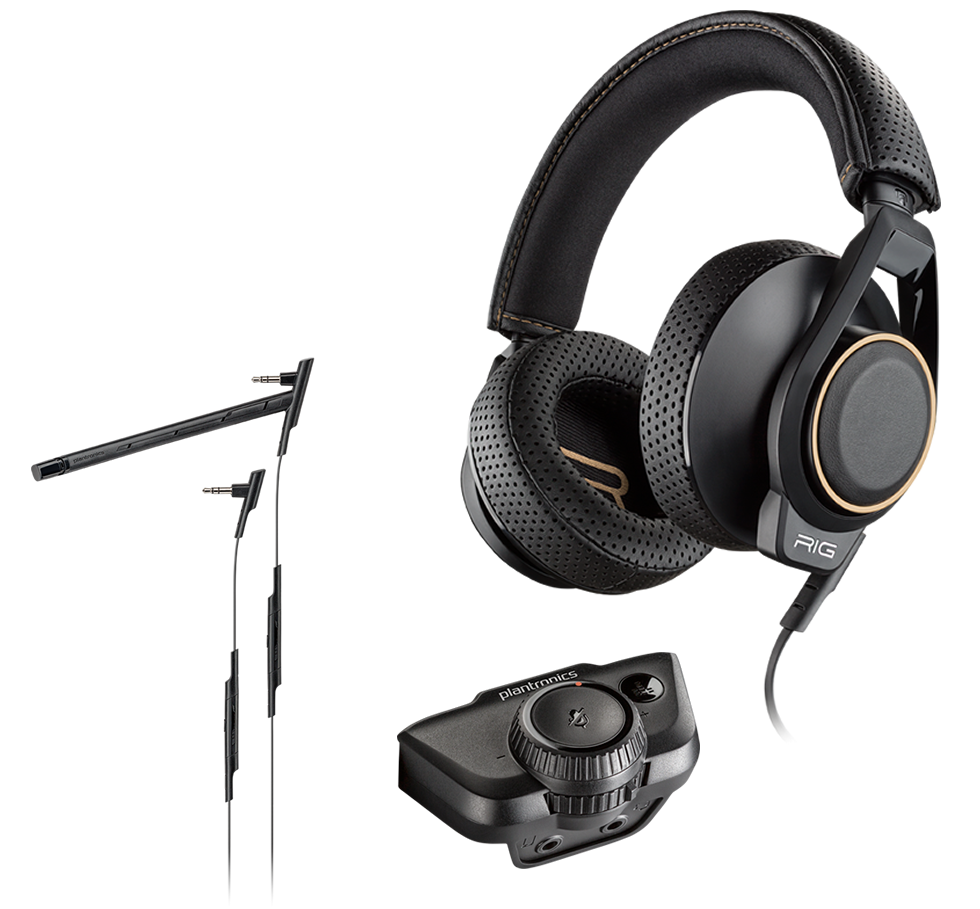 Even games that do not support Atmos sound nice and good in the headphones. I love Playdead´s INSIDE. I have it for all consoles so I also tested the headphones on my Nintendo Switch. Small details in the sound – which I have never heard before – came to light; such as that in the middle of all the buzz and background noise, you hear the horn in a handset that hangs somewhere in the game. I have played through the whole game a number of times on different consoles, with different headphones and even with speakers and I have never heard that particular detail before.  
The headphones also work for the computer, on PC you can also get Atmos, but otherwise the surround bit is limited without software or hardware that controls it. The sound quality still feels solid and gets good pressure when needed, paired with crystal clear dialogue. The Plantronics 600LX also works for mobile phones, but even though they are among the nicest gaming headsets I've seen, it would still feel quite muppet to walk around with them in town. They are quite large and if you want them to talk on the phone with, the microphone stick is quite large and noticeable. However, it can be removed, if you just want them as headphones.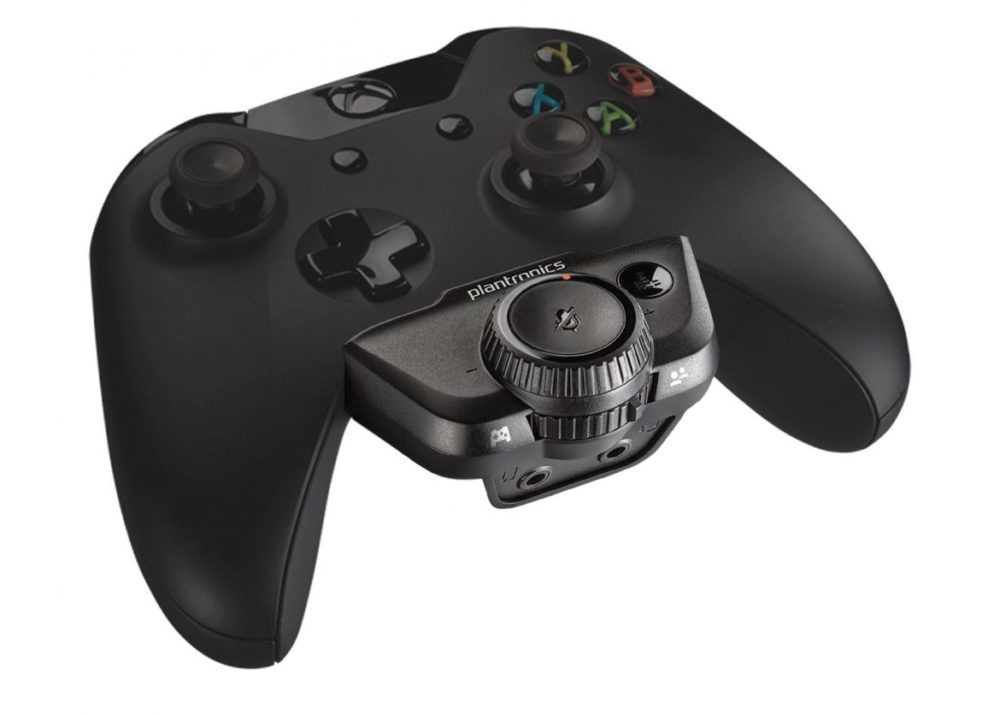 Technically, the RIG 600LX is very similar to the big brother model Rig 800LX: here is a dynamic element with 40 mm speaker elements (with bass tube). The frequency range is classic 20-20,000 kHZ (theoretical) and the amplifier is in the EQ part you press in the Xbox's controller (LX1 is the name) and the headphones have memory foam for maximum comfort. Another epic little detail is that you can manually mix how much of the game sound you want to hear versus how much of the voice of your opponent you want to hear. It's sick easy to be able to control it without having to go into any menus.
The microphone, which is noise-reducing, sounds completely without remarks – clearly – in multiplayer games and the fact that it can be removed I think is a plus in the edge, for those long solo sessions in campaign mode.
In summary, this is again a pair of awesome headphones from Plantronics, perfectly adapted for Xbox One, but also works for other formats (at least as headphones). At the moment, Swedish stores do not seem to have them in stock, but you can import them for around a thousand kroner and it can be seen as a very good price in terms of quality, appearance, performance and Dolby Atmos support. I definitely think they are worth the price; for you will notice how much sound experience you miss with a pair of cheaper headphones. Highly recommended!