Plantronics continues its triumphant march with premium headphones with a focus on design, quality and performance. BackBeat PRO is their wireless high-end handset that does not save on gunpowder anywhere.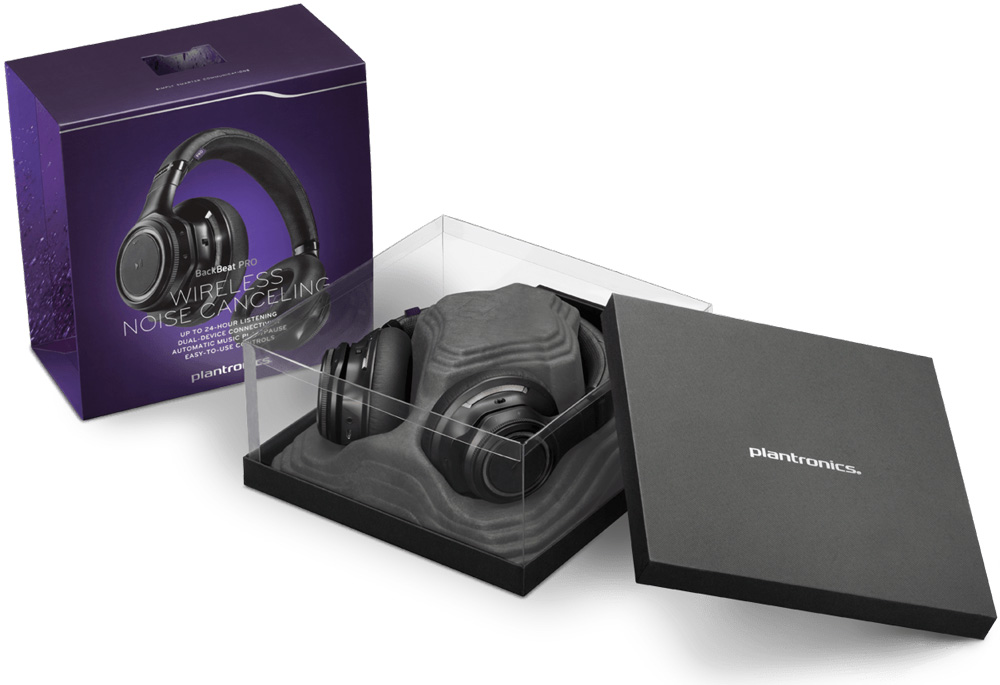 American Plantronics has released a lot of tricks over the years, many of which have been very popular here at the editorial office. Our reference handset for games – RIG 500 – is still strong in the competition and we are waiting with excitement for the sequel RIG 600 which will be released soon (and of course tested by us then). Backbeat PRO is the flagship model in the series that focuses on urban lifestyle, gaming, conversation and portability (through wireless technology). We have previously tested Backbeat Sense and therefore became curious when Plantronics came out with a big brother, which contains both NFC, new DSP processor, AptX and active noise reduction (noise canceling).
The first thing you notice when you open the BackBeat PRO package is how luxurious and thoughtful everything feels. Not unlike any other, fruity, Californian company from Cupertino, Plantronics has got the hang of the feeling of luxury in its products. The stylish packaging contains a pair of solid over-ear headphones with a pretty nice design (large earmuffs unfortunately make it difficult to completely shake off the gaming / office feeling – but it has other advantages, more on that below), and a sickly delicious carrying bag with flamboyant feeling of rabbit fur on the inside that should protect the predators (it is not real fur, so exhale). BackBeat PRO is intended to be used wirelessly, but it also comes with a cable to be able to connect them in a standard 3.5 mm jack (side note: we do not understand the hysteria about missing headphone jack on iPhone 7 – high time to enter the Bluetooth world , all complainants!). Bluetooth technology has been around for a long time now and has been a child of sorrow in many ways in the computer world, but in recent years it has reached its maturity and shown potential as stable and reliable, wireless communication. It has also solved a big bottleneck in and Bluetooth 4.0 with the technology AptX – which in simple terms is a kind of super-codec for transmitting and encoding high-quality sound through the Bluetooth stream, which is a relatively limited data stream with information. AptX has long been used in professional broadcasting but has now become a minor revolution in consumer electronics for audiophiles who love wireless. And even if we are not going to snowball into the Lossless Audio debate (and why FLAC does not automatically sound better than "regular" MP3), it is a fact that you now reach quality levels that are clearly comparable to wired connections. Support for AptX is automatically built into the later MacOS versions and Windows 10, but unfortunately not on the iPhone, so there you do not get maximum sound quality (or even maximum power if you connect the 3.5mm plug) which is worth thinking about on.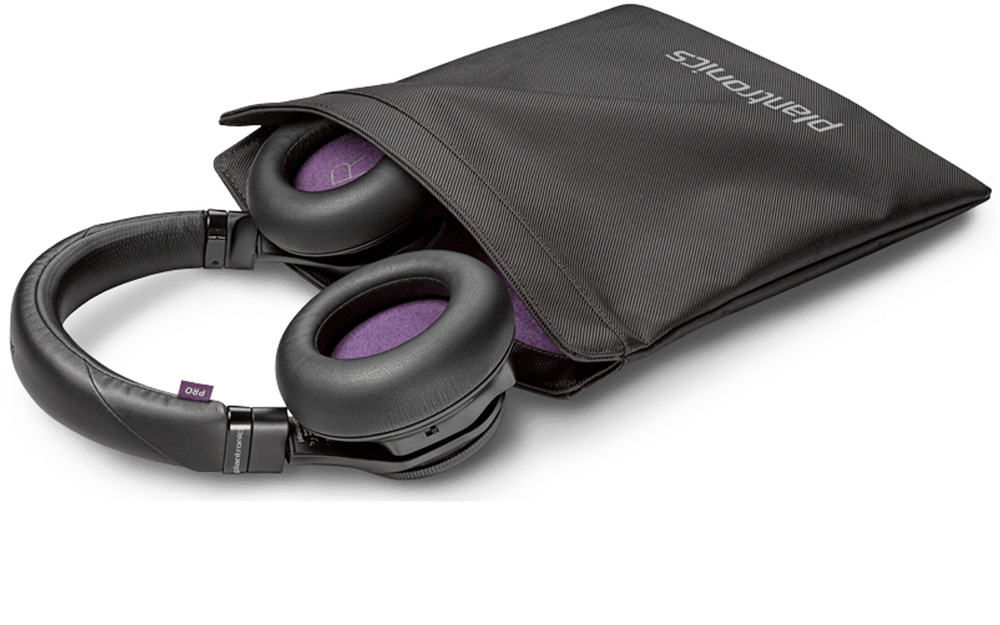 BackBeat PRO is exemplary easy to get started with and can be connected to two devices at the same time (for example the computer and the phone). In the buckle over the head is the same sensor that we are used to from previous BackBeat models, which senses when you take off the headphones and then can pause music playback and save battery (this can be turned off). The headphones are easily charged using the included USB mini cable and the battery life is really good – we were able to run the headphones with full charge for around 20 hours in total before they needed to be charged (if you run the wire, they should last up to 60 hours, Plantronics claims ). The fit is good, but the sturdy design has its price in the form of slightly higher weight than eg Beats Wireless (60 grams more actually, 340 grams, which is still decent) and also that the closing covers get a little warmer than more open diton. On the other hand, closed covers offer a superior base and noise reduction is significantly more effective. Sitting on the train with the noise reduction on and avoiding hearing all the chattering mobile calls, while enjoying languorous opera or Ludacris at high volume is an experience worth indulging in.
The NFC feature works with devices that support the technology, as several Android handsets do, but not any of Apple's. However, it is not a deal breaker for us, because the setting to pair them via Bluetooth is so painless and simple and of course only needs to be done once. The headphones have smart controls on the side that allow you to fine-tune the volume via a knob, turn on / off noise reduction (this chews battery and is not recommended if you need to pay attention to the surroundings, for example when you go near traffic) and a button to "spy" in the outside world (or as it is intended – hear exclamations at airports without having to tear off the headset). In the usual Plantronics spirit, there is of course also a microphone for calls and it sounds perfectly OK, although we would not recommend these handsets for longer phone calls as they end quite well and the risk is that you sound like an aging uncle / aunt who does not really hear what he / she is saying on the phone …
How do they sound then? Really damn good actually! The bass is abundant and generous (can be perceived by some as a bit "boosted" á la Beats by Dre, though not quite as slippery) while the treble is perfectly in the middle register and focuses details in the song, just as it should. Here, there is a complete 20-20,000 Hz spectrum, even if the top resolution and the finesse of the register division are not as clear as our Sennheiser Momentum 2.0 Wireless wireless reference headsets. On the other hand, there is also a real difference in price between the two. BackBeat PRO is in writing, about 1500 SEK, which should be considered very affordable and affordable for the quality and functionality offered, while Momentum Wireless 2.0 is just over twice (and they are not twice as good). The design feels nice and, as I said, luxurious, even if the large hoods with play / pause button on the side are not as stylish as completely shiny hoods, but then all the more functional.
As a whole, we are both extremely surprised and extremely satisfied with BackBeat PRO which is just right in price in relation to the performance and high quality they offer. In terms of sound, they track the old reference RIG 500 (even in wireless mode) and here are clearly our new reference headsets in the middle price range and the new favvolures to travel with. We look forward to using them for more gaming as well, when today's consoles tighten up with bluetooth support for wireless headsets (neither the original PS4 nor the Xbox One has support for it, which is really stingy and lousy). Decent sound quality, AptX support, great battery life and generally well-thought-out hi-end feel make this a product that is easy to recommend for audio files with high demands on quality but with wallets that are not infinitely deep.